5 Things You Need to Know About Human Hair Products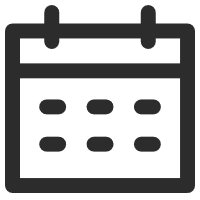 February 14, 2021
Human Hair Wigs 101
Views: 2337
Human hair topper and wig maintenance are some of the main things that people who wear alternative hair are concerned about. As human hair is much more expensive than synthetic fiber, taking good care of human hair wigs and toppers will increase their lifespan and keep them looking natural.
Without proper care, wearable human hair products can attain frizz or tangles in just a few washes (by using the wrong hair care products, they could even get frizzy in just one wash). Human hair toppers and wigs are not like our own hair which still grows from our scalp and is supplied with nutritious oils, so it is important to take extra care of your human hair product to keep them staying lustrous.
Here we will share a few excellent tips about what you need to know about maintaining your human hair products.
1. Brush and Detangle
Firstly, it's normal if your hair topper or wig sheds a small amount of hair during brushing. However, it is important to always brush through the hair gently, to limit any shedding and breakage.
For proper hair care maintenance, using a wide-tooth comb is much better for your human hair product. When combing long hair products, separate the hair into sections, and gently brush starting from the ends and working your way up to the top. Try not to drag the comb through any tangles, instead apply hair oil or detangling spray and then gently work through the knots.
To avoid hair tangles in the future, try not to put gels, waxes, and other styling agents onto your wig, as they can make the hair sticky and difficult to care for.
2. Limit Any Heat
Although human hair products are able to be styled with heat tools, they are much more fragile than our own hair. Heat styling tools will damage our own naturally growing hair if they are used too often. So, although you can use heat tools on your human hair wig or topper, it can shorten their lifespan and increase the likelihood of tangling and frizz.
3. Ditch the Dye
At UniWigs, all human hair products can be dyed to a darker color, but only human hair that was bought in the shade 'Natural Black' can be bleached, as this shade has not been color processed. However, to keep your human hair topper or wig full of health and longevity, it's not recommended to dye or bleach the hair. Bleach and dye can dry out and damage wearable human hair. If you want to color your human hair product, visiting a professional is highly recommended.
4. Check your Shampoo
Organic shampoo and hair care products are highly recommended to use on your human hair wig or topper. The fewer chemical components in the products, the better for the hair. Be wary of using any harsh shampoos, as for wigs it's better if you choose moisturizing and nourishing hair care products. As wigs and toppers do not have a natural supply of scalp oils to protect the hair, they are more prone to dryness than our own hair. Also, it goes without saying, but never use soap or laundry detergent to wash alternative hair.
5. After Washing Care
After washing your human hair topper or wig, a hairdryer can be used to dry the hair. Opt for the cold temperature setting to dry the top half of the wig first, then leave the rest of the wig to air dry. Using a blow dryer can help to prevent frizzy hair, as the hair is blown dry in one direction. Moreover, you can prevent breakage by avoiding combing the hair while it's still wet.
---
---
Writers Cooperation:
UniWigs are seeking for blog contributors who know and love hair. If you know alternative hair or hair related accessories, if you have great understanding of hair trends and fashion, if you are expert in hair care, if you have any experience with salons or celebrities, if you would like to share your experience to help people just like you make the right choice, now contact us at [email protected] to be a blog contributor. Let's discuss the details then.