3 Best Practices to Avoid Bio Hair Damage with a Topper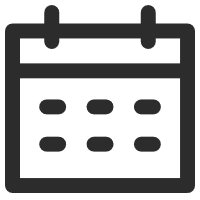 September 14, 2021
Hair Topper 101
Views: 1744
Toppers don't have to be uncomfortable or damaging to your bio hair. You may learn the hard way how to avoid that through with the below best practices.
1. Choose a larger base than you think you need.

Most people when they jump into topper wearing, they just want to get the smallest base as possible and they'll usually say "I'm just barely thinning through here, so I just want like a little piece to cover that up." The larger, the less damage for your bio hair. That is is because if you have a larger cap, the weight of the hair is going to be more evenly distribute, the way gravity pulls on your hair is going to be more comfortable to wear your topper when it's clipped in. That's for a couple of reasons. When you're clipping your topper in, each clips going to be clipping into fewer strands of hair, which means you're going to be putting extra pressure on each individual strand. When you have a larger base, it's not going to move and shift as much since it's heavier. It usually will lay flatter than a small piece.
2. Style your topper on a mannequin head.
We don't suggest you to blow drying your topper while it's attached to your head. Any kind of pulling motion or movement is going to put undue stress on your bio hair, so you're going to get a cork or a styrofoam mannequin head and you may need a clamp or a tripod or something to attach it. And some pins to pin it, on that way you can style to your heart's content. Because it's not gonna be pulling on your bio hair. Make sure you're grabbing as much hair as possible when you're clipping it in, this is helpful since that's going to be more comfortable.
3. Try a lace front hair topper.
There are many bases that come with the option of a lace front. You would cut that close to your hairline and then you glue it on. So you can either adhere it with tape or glue, and that way there's no clip or comb on your head and it keeps it very secure. It's not going anywhere. If your topper came with a clip right there, you have the option of removing that and putting a comb. There are a lot of toppers especially larger toppers that come with a comb right in the front hairline, that's because it keeps it secure and from moving around. But it doesn't clip into your hair, it doesn't put as much strain on it.
Maybe try some extra products and do just a little bit of customization, you can avoid a lot of damage and still enjoy wearing your topper.
---
---
Writers Cooperation:
UniWigs are seeking for blog contributors who know and love hair. If you know alternative hair or hair related accessories, if you have great understanding of hair trends and fashion, if you are expert in hair care, if you have any experience with salons or celebrities, if you would like to share your experience to help people just like you make the right choice, now contact us at [email protected] to be a blog contributor. Let's discuss the details then.