Wig Life!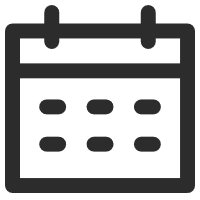 March 09, 2021
Lifestyle
Views: 1216
Wigs aren't just a luxury item for the rich, they are a luxury item for all. So, what is wig life? Wig life is a growing trend that's been seen recently all around the world. From NYC to Paris, London to Seoul, women, and men have found the secret to long-lasting style. But first, let's dive deeper into what this phenomenon is, and find out why this is happening and who these people are.
Dating back to thousands of years, women and men adorned wigs in different cultures around the globe. From the Persian rulers who would often wear largely braided locks while performing ceremonial duties, to Egyptian elites who would shave their heads for hygiene purposes, and then wear wigs.
Even those in the mighty Roman empire were no stranger to wigs. Ancient drawings depict tribal leaders in large thick wigs celebrating victories or performing blessings to bring luck to their tribes. In Rome, patrician men and women often wore wigs as a status symbol and were always careful to find the finest hair to be woven into these precious items.
More recently within the past few centuries, wigs were often relegated to royalty and nobles. The production of wigs was expensive during this time in history, as wig sellers would have to travel great distances to import their prized items. Eventually, those who weren't nobles, but of the common class - making up skilled tradesmen and shop keepers, would also wear wigs. It wasn't just a sign of nobility at that point, but it became a permanent fixture of life; that a person would wear a wig just as one would wear their clothes. Wigs denoted modest success and informed respect of oneself.
Over the past decade, we've encountered a popular resurgence of the 'Wig Life' trend. The wig life trend has been led largely by celebrities in entertainment, as well as world leaders across the globe. Famous actresses and influencers have an entire wardrobe of wigs to match every outfit. For years, many people have known about the benefits of a good wig. Not only do wigs add a touch of glamour, but they also preserve natural hair underneath. As we've become a more advanced society, it's been found that chemical treatments such as bleach and dye can be damaging to hair, which is another reason why wigs have become so popular.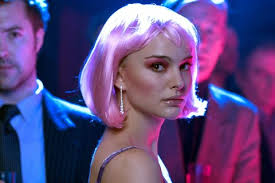 Wig life at UniWigs means that you can browse our selection of hundreds of wigs, knowing that any piece you choose will offer you the look and glamour you deserve. We take our passion for wigs seriously and love providing customers with the best quality hairstyles on the market. So, feel free to check out our wigs by visiting UniWigs.com and come join the 'Wig Life' movement by signing up for our mailing list so you can get updates on the latest products and styles.
---
---
Writers Cooperation:
UniWigs are seeking for blog contributors who know and love hair. If you know alternative hair or hair related accessories, if you have great understanding of hair trends and fashion, if you are expert in hair care, if you have any experience with salons or celebrities, if you would like to share your experience to help people just like you make the right choice, now contact us at [email protected] to be a blog contributor. Let's discuss the details then.