Why do wigs seem to tangle more often than our own hair?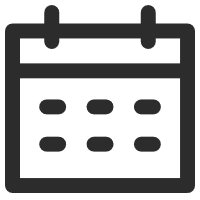 September 24, 2020
How tos and Tips
Views: 4293
Wearing wigs or toppers can give you perfect hair in minutes. But the truth is that it can be a struggle to choose your perfect wearable hair, whether that be online or offline. Synthetic, natural, expensive, affordable, knots, or bleached knots, it may take a while to choose your dream hair.
When you have found your dream hairpiece, you may find that even though your wig or topper was hundreds of dollars, or even thousands of dollars, that it becomes frizzy and tangled more easily than your own hair.

Why is that? Did the wig company lie about the hair quality?
Tangling can depend on which type of hair the wig or topper is made from. Tangling also depends on whether the cuticles are all going in the right direction, as well as if the wig or topper has been processed with chemicals. If the hair was not in great condition, to begin with, or it has been over-processed, then it's more likely to tangle. But any wig will tangle more than your real hair. This is because our scalps produce natural oils, which prevents our hair from drying out and getting caught in itself. However, wigs and toppers do not have this natural oil production, and that is why wigs and toppers can become easily tangled compared to our own hair.
So, what can we do to prevent our hairpiece from getting frizzy and tangling?
The first thing you must do is to use a proper shampoo and conditioner-a very mild, non-stripping shampoo, and both products should be sulfate-free and have a low pH balance. A nourishing shampoo and hair conditioner are recommended.
When you wash your wig or topper, be careful to avoid scrubbing it like you might scrub your hair. A wig or topper should be washed very gently. When washing it, run your fingers through it like a comb, and rinse it gently from roots to ends. Don't rub or twist the hair as this will lead to tangling.
Next, notice how you brush your wig in everyday life. A lot of people experience the same issue, that their wig seems to always get tangled at the nape of the neck. This issue can be caused by incorrect brushing.
To brush your wig successfully, you should start at the ends of your hair first (you should be doing this with your real hair too). If you start from the top of your hair and go down, the hair will instantly tangle and bunch up. If you have hair extensions in, carefully hold the extension wefts when you brush or comb through the hair. It's also helpful to brush through the tangled area (like the neck) periodically throughout the day to prevent tiny tangles from becoming big problems.
The last thing you can do to prevent your wig or topper from tangling is to never sleep in it, especially if it is wet.
In summary, human hair wigs and toppers can normally last at least a year with the proper care. If you have any questions about wig and topper hair care, feel free to contact [email protected]. We have professional hair experts who will be more than happy to assist you.
---
---
Writers Cooperation:
UniWigs are seeking for blog contributors who know and love hair. If you know alternative hair or hair related accessories, if you have great understanding of hair trends and fashion, if you are expert in hair care, if you have any experience with salons or celebrities, if you would like to share your experience to help people just like you make the right choice, now contact us at [email protected] to be a blog contributor. Let's discuss the details then.