WHY DO SO MANY PEOPLE PREFER HUMAN HAIR WIGS WITH BANGS?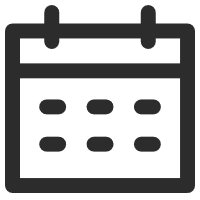 September 04, 2020
Human Hair Wigs 101
Views: 10037
"I noticed it had been a long time since I spent some quality time with the girls, so I invited them over for dinner. I don't know if it was by coincidence, but four out of six friends turned up wearing bangs. To top it all, I found out that three of them were wearing wigs. Out of surprise, I asked if they planned to match their hair. My question attracted laughter and they confessed to having fallen in love with bangs. After that day, I started noticing that many women wear bangs. I noticed that many hairstyles I saw could have been a human hair wig, but it is so hard to tell!" -- Heard from one of our customers.
So why are bangs so popular? And why go for a human hair wig with bangs? That is what this article finds out. Read on to get answers.
Human hair wigs are made from real human hair and so they look very natural. Human hair wigs are high-quality wigs, where most people would think that your human hair wig is your own hair.
There are many reasons to go for a human hair wig with bangs, and it is vastly different from just cutting bangs into your own hair. Yes, making sure the bangs are always well styled every day is a commitment, you have to devote some time to take care of them, but the results are worth it. Many people go for human hair with bangs because of the following reasons:
Bangs are stylish
Bangs are undoubtedly stylish and trendy. Bangs have been a constant fashion statement in the hairstyling industry for years. The good news is, bangs never go out of fashion. Bangs are known for being flattering to all face shapes by framing the face and the eyes. Not only that, but bangs can also give a youthful look to the wearer.
Bangs give you a new look
If you're looking to change your hair without making any bold or drastic choices, bangs are the simplest option that will transform your look completely. Most hairstyles have the full face on show, but bangs are unique because they fall onto the face creating a new look for the wearer. Wearing bangs is often flattering and can give even the most basic hairstyle such as a ponytail a brand new trendy look. Bangs somehow make your hair look much more "put together" and polished, without even trying.
Bangs cover the wig hairline
The top benefit of wearing a human hair wig with bangs is that the wig's hairline is covered by the bangs. A wig's hairline can often be tricky for new wig wearers to disguise, and it is also time-consuming to blend the front of the wig in with the skin by using make-up and glue. But with bangs, the frontals wouldn't be needed anymore as the bangs cover the hairline! This can save time and stop any worry about the wig's hairline.
Styling options
For styling human hair wigs with bangs, there are many options on the table. You can wear the wig with China bangs this week and style it into a sweeping bang next week. You could pin the bangs back with bobby pins if you wanted the hair out of your face. Different face shapes complement different variations of bangs. There are more varieties of bangs that suit oval-shaped faces. A-shaped bangs or curtain bangs are better than those with oblong or square-shaped faces. The choppy bang which is a modern bang style suits every face. Nevertheless, there is always room for trying out something new (but remember that the wig won't grow back if you cut the bangs!).
Maintenance
It is common knowledge that bangs require maintenance to keep them neat. We've all been there when we've gone to sleep with wet hair and woken up with messy bangs that are all over the place. Bangs, therefore, need to be tamed for an optimal result. But the good news is that a human hair wig with bangs is not as difficult to maintain as if it were your own bangs. The reason for this is that we wash our own hair more frequently, and then we would need to style our bangs after every hair wash. But with a human hair wig, we only need to wash it fortnightly, so the bangs only need to be styled after that wash, with only minor touch-ups daily! So in this sense, a human hair wig with bangs is more desirable due to the time saved in maintenance and styling.
Bangs highlight facial features
There may be certain areas of your face that you wish to emphasize, such as your high cheekbones or your beautiful eyes. A human hair wig with bangs can help you to highlight these features specifically. Just as bangs enhance these features, they can also help to hide and draw attention from imperfections such as pimples, eyebrows, or a wide forehead. Bangs are flattering on heart-shaped and oblong-shaped faces, as they help to balance the face.
It saves your natural hair from being cut
A wig with bangs replaces your natural hair from being cut into bangs. Yes, your natural hair will grow back, but time can be saved with a human hair wig. It also means that you don't have to make any changes to your own hair. While rocking the wig, you can still wear your natural hair the way you like.
You can enjoy a break from removing the wig
When your own hair has bangs, the products you use to frequently style your bangs touch your skin more and this may result in breakouts. Another thing is that our own bangs can become greasy more quickly as the natural oils your scalp produces can travel down the hair faster. This again can cause breakouts and more frequent washing.
But with a human hair wig, there is no natural oil production from your scalp, so you do not get greasy bangs. You can also remove your wig at any time, which is convenient because it allows your forehead and hairline to breathe, thereby reducing the chances of getting breakouts.
The wigs can be used for trials
Some women are unsure if bangs would suit them and do not want to cut their own hair just yet. A human hair wig with bangs can be worn as a trial to see what it will look like and for the wearer to get a feel for the bangs. Though it is likely they will eventually stick to the wig without cutting the natural hair due to all the benefits.
So, you know the reasons why these women prefer to rock their wigs with bangs!
---
---
Writers Cooperation:
UniWigs are seeking for blog contributors who know and love hair. If you know alternative hair or hair related accessories, if you have great understanding of hair trends and fashion, if you are expert in hair care, if you have any experience with salons or celebrities, if you would like to share your experience to help people just like you make the right choice, now contact us at [email protected] to be a blog contributor. Let's discuss the details then.