Why are silk hair toppers the most natural base in the market?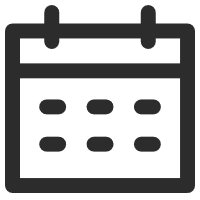 January 27, 2023
Hair Topper 101
Views: 446
When you're experiencing hair loss, feelings of confusion and disappointment can become part of your struggle quickly.
You might just want a simple solution to help you regain your confidence and feel beautiful again and if that is the case, you would love the idea of silk hair toppers.
Of course, there are other types of hair toppers but in this article, we are focusing on silk hair toppers which have the most natural base in the market.
Read on to discover why this is and how best you can use it to your advantage.
What is a silk hair topper and Why is it a natural base for wig caps?
If you're not sure what a hair topper is, you can read other articles on our blog later to learn more. But the gist is, hair toppers are like half wigs worn to cover areas of hair loss and also blend with your natural hair.
A silk hair topper is a hairpiece with the most natural-looking hairline. It is made of two layers - one silk material and the other, lace material.
The natural hairline look is achieved by hand sewing the hair strands under the silk base and concealing the knots within the layers. This way the hair appears as though it's coming from your scalp.
With a silk hair topper for hair loss, you don't have to color or bleach knots or feel less confident because your hair topper is obvious.
The silk base is not only natural looking but also durable.
Even if you're not experiencing hair loss, silk hair toppers like other hair toppers help to add volume but in a more flawless way.
Why  Silk Hair Toppers might be a better choice than other hair toppers
  1. No one will know you have it on.
In other words, you can achieve the most flawless and realistic look with a silk base wig than other hair pieces. Although, if you're wondering about the cons of this almost-perfect solution, you'll find them in this article.
To enjoy the beauty and convenience of a silk hair topper be sure to check out the many styles and colors in our UniWig shop here.
  2. It's versatile in a way that other hair pieces are not.
Since a silk hair topper provides volume and beauty like other hair pieces it also gives versatility with styling. The natural-looking hairline makes styling any hairstyle of your choice quite exciting. It's so good that you could even wrap it in a high ponytail without worry.
  3. It lasts longer
Silk base wigs have more durability than lace hair toppers. You can manipulate it any way you want and it will still outlive a lace wig. Especially when you get top-quality silk hair toppers from here.
   4. Silk hair toppers are chemical-free and easier to take care of.
Silk base wigs contain natural substances and have a positive effect on your skin. Care for a silk hair topper doesn't include any special or special procedures.
These types of hair pieces are tough despite their delicate look.
How to choose a silk hair topper
- Consider your stage of hair loss or how you plan to use it.
By stages of hair loss, we mean beginning, progressive, and advanced stages. If you're in the beginning stage you might have minimal hair loss, maybe just some thinning.
In this case, a silk hair topper with a small base size would be a perfect choice. At the advanced stage of hair loss, you might have large areas of baldness. In this case, you should go for a silk base wig with a large base size. A medium-large base size is recommended for a progressive stage of hair loss.
- Color matching
Choosing the right color of hair topper can be tricky. A good rule of thumb is to make sure your bio root color matches the topper root color. The realistic look of a silk hair topper for women is better achieved when it blends in with your biological hair.
 If you find a shade of silk hair topper you like you can purchase it and then dye your natural hair to that color. Or do it the other way around.
- Length of your silk base wigs
This depends on the hairstyles you want or prefer. If you like short hair go for short toppers. Similarly, if you want much longer hairstyles opt for long toppers. You'd find a variety to choose from here.
Disadvantages of a silk hair topper
We've taken a good look at the many pros of a silk hair topper. And while they far outweigh the cons, you need to know all there is about this hairpiece before your next purchase.
They are tough to lay flat -
because of the layers in a silk base hair topper, it doesn't lay flat on the head as easily as lace hair toppers do. If a silk hair topper were to easily lay flat it may lack in volume when compared to lace base hair toppers. In this situation you can use a hair hack to give the appearance of more volume to the silk topper if needed; Air dry it upside down and blow dry the top/front upwards while gently brushing the front.
Breathability -
When compared to a lace base wig, silk hair toppers are less breathable. This is because of the multiple layers. During summer months, silk base hair toppers might be slightly warmer to wear than other hair pieces.
Rest assured that these cons are manageable and hardly get in the way of enjoying the natural look of silk hair toppers.
Since silk base wigs are the most natural base in the market, we've made sure we have them in various styles, lengths, and always top quality in the UniWigs store. Take a look now. Feel free to drop questions and comments below.
---
---
Writers Cooperation:
UniWigs are seeking for blog contributors who know and love hair. If you know alternative hair or hair related accessories, if you have great understanding of hair trends and fashion, if you are expert in hair care, if you have any experience with salons or celebrities, if you would like to share your experience to help people just like you make the right choice, now contact us at [email protected] to be a blog contributor. Let's discuss the details then.