Why Are Human Hair Wigs So "Expensive"?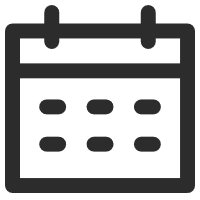 February 13, 2019
Human Hair Wigs 101
Views: 5356
Can I find a cheap while still good quality human hair wig at UniWigs?
Want to know why human hair wigs cost so much? Today I will show you how a high-quality human hair wig is made at UniWigs and why each step costs so much.
First, let's go through the main steps for making a human hair wig one by one: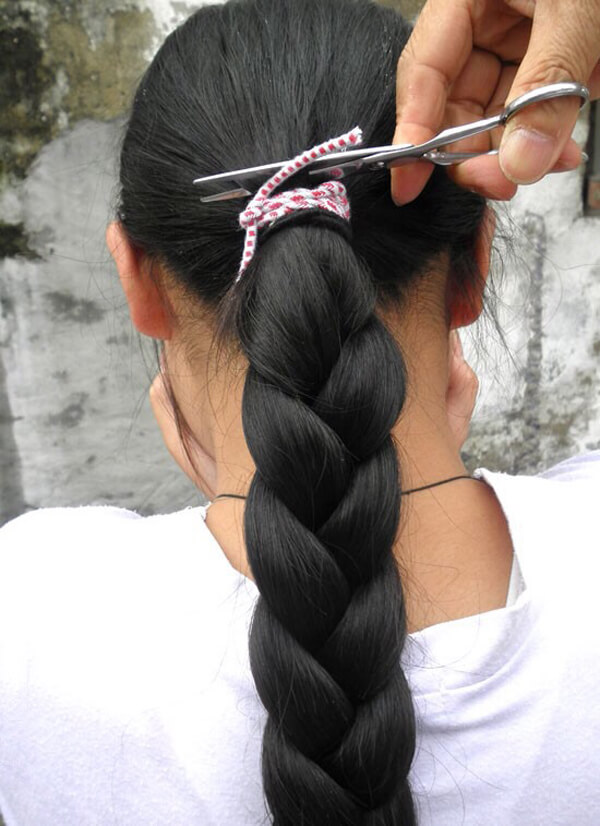 Obtain the Best Quality Hair
The quality of hair that is used to make a human hair wig determines about 50% of its price. There are several kinds of hair on the wig market. The celebrity collection human hair wigs at UniWigs are all made from the best quality hair, which is called Virgin Remy Human Hair.
The hair we obtain is ethical. Women who sell their hair are paid reasonably.
Virgin remy human hair is chemically unprocessed which means at the time of collection, the hair was not permed, dyed, colored, etc. The hair donors must have long, full and healthy hair so it usually comes from young women and there are usually no grey hairs or split ends.
Also, each strand of virgin hair is facing in the same direction with roots at one side and the ends at the other.
Disinfect the Hair
After the hair is collected, we use a professional liquid chemical and device to remove any possibility of lice or disease from the hair to make it healthy and free of any funky smell.
Design A Human Hair Wig
We have a professional designing team at UniWigs. After having disinfected the hair, there are staff responsible for coloring and taking the hair through the dying process according to the designer's instructions. After this dying process, the designer will then work on a combination of colors to make a certain style to create effects like highlights, lowlights, ombre color, mixed color, etc. The designer also needs to add root color to some wigs. For all these steps, the professionals need to test colors, combinations, and strands, and document each formula and step to ensure consistency. After the sample wig is out, a color ring for this wig will come with it and in this way, we can make sure each wig we make in the future is consistent with the color ring.
Hand-tie Each Hair to The Cap
This is another factor that affects the wigs price majorly. The Craftsman needs to hand-tie each hair into the cap base and make a knot. For a full lace wig, this requires at least 40 hours of work to finish. When it comes to adding a monofilament top or silk top onto the wig cap, the time required can be as much as double. A higher hair density like 150% or 180% will also need more time since there is more hair that must be tied.
For our celebrity collection wigs, the hair color is not a solid color. They are either mixed of 3 different colors or highlighted colors, so when people tie the hair onto the wig cap, they need to refer to the designing blue print because different colored hair should be tied to different areas.
Take One of Our Celebrity Collection Wigs Alexandria as an Example:

Alexandria is our brand-new celebrity collection human hair wig which is a blend of medium brown, golden brown and blonde tones with a dark root for a gorgeous and sensational look. It is made with our luxurious long Virgin Remy human hair to ensure a long lifespan, lasting shine and silky softness. This beautiful brunette wig is super long with a 16'' length and luxurious.
Charging factors for this wig:
Virgin remy human hair 200g (to make a 16'' hair length, 20'' virgin hair will be needed)
13''x5'' Lace Front Cap + Superior French Lace
Hair Coloring (Mix of 3 different colors)
Designing + Adding Root Color
Hand-Tying Process
150% Density Hair
By adding other costs including conditioning, styling, shipping, etc. We are offering a very reasonable price!
Wondering whether you can find a cheap while still good quality human hair wig at UniWigs?
Check out our Outlet center! UniWigs Outlet offers clearance human hair wigs, trendy wigs, hairpieces and hair extensions that are discontinued by the manufacturer and closeouts but are still in brand-new condition. Clearance products are available only in the colors that are shown and in limited quantity. Find them all here: https://www.uniwigs.com/40456-clearance-wigs
---
---
Writers Cooperation:
UniWigs are seeking for blog contributors who know and love hair. If you know alternative hair or hair related accessories, if you have great understanding of hair trends and fashion, if you are expert in hair care, if you have any experience with salons or celebrities, if you would like to share your experience to help people just like you make the right choice, now contact us at [email protected] to be a blog contributor. Let's discuss the details then.