Why are Custom orders more expensive?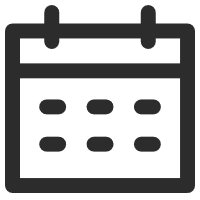 February 14, 2020
How tos and Tips
Views: 2891
Customization is one of the most popular services that a company can have. It is not uncommon to customize shoes, a handbag or hair products per your request.
A few UniWigs customers have chosen a customization service to meet their needs but have decided against it due to its higher cost. The question commonly asked here is why are customized products more expensive?
1. Materials
Most of our customers ordering a custom product request colors and styles that we don't sell on our website. To customize these orders, the hair color on the product must be dyed by our colorist specially. Dyeing hair to a specific shade is complex, and occasionally a mistake happens the colorist must start it again. All unique colors costs more to produce compared to stock colors on our website.
2. Design
Some customers have questioned why custom orders cost more - even for a low hair density product or a simple color change on a base.
The answer is that we must redesign the whole topper for a custom product, as it is not sold on our website. Additionally, to achieve the color or the density required our designers must calculate how much hair needs to be tied through each hole of the base. This can be a lot of work and important to complete.
3. It's a new product
Most of our craftsman are experienced with the production of the products on our website only. When it comes to creating a new base or new color for a custom order, more time to complete the product is needed. The reason for this is that the craftsman are not familiar with the specific custom order and must spend time getting it right.
Overall it is never easy, quick or cheap to do a special customization and it is not for everyone. However, a customized product is worth it sometimes to get the hair you want!
We devote ourselves to creating perfect products for every customer. If you have any questions about our customization service, please contact us at [email protected]
---
---
Writers Cooperation:
UniWigs are seeking for blog contributors who know and love hair. If you know alternative hair or hair related accessories, if you have great understanding of hair trends and fashion, if you are expert in hair care, if you have any experience with salons or celebrities, if you would like to share your experience to help people just like you make the right choice, now contact us at [email protected] to be a blog contributor. Let's discuss the details then.