Which Hair Toppers Are Ideal For Short Hair?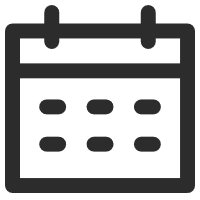 June 21, 2023
Hair Topper 101
Views: 930
When searching for the finest hair toppers suitable for short hair, there are several inquiries to take into account. How should short hair toppers be worn? Does a hair topper appear different on short hair compared to long hair? Should you approach color matching for a short hair topper in the same way as with a wig? In this discussion, we will explore these questions and also provide some recommended styles.
Sporting a short hair topper is akin to wearing a topper of any length. To begin, select the appropriate topper based on your style preferences or hair loss requirements using our product finder quiz.
Then, utilize the color options available on the specific hair topper's product page, and consider using a professional color ring to identify the best color match.
Once your new hair topper arrives, you might need to customize it based on your preferred hairstyle. Toppers for very short hair often require cutting or blending the lengths with your own hair underneath. This is why toppers tend to look different on short hair, as your natural hair will typically remain visible beneath the topper, whereas toppers on long hair usually match the length of your natural hair and cover most if not all of it. You might also opt for additional color customization, such as adding roots, highlights, or lowlights. It is always advisable to consult with a professional stylist experienced in cutting or coloring alternative human hair.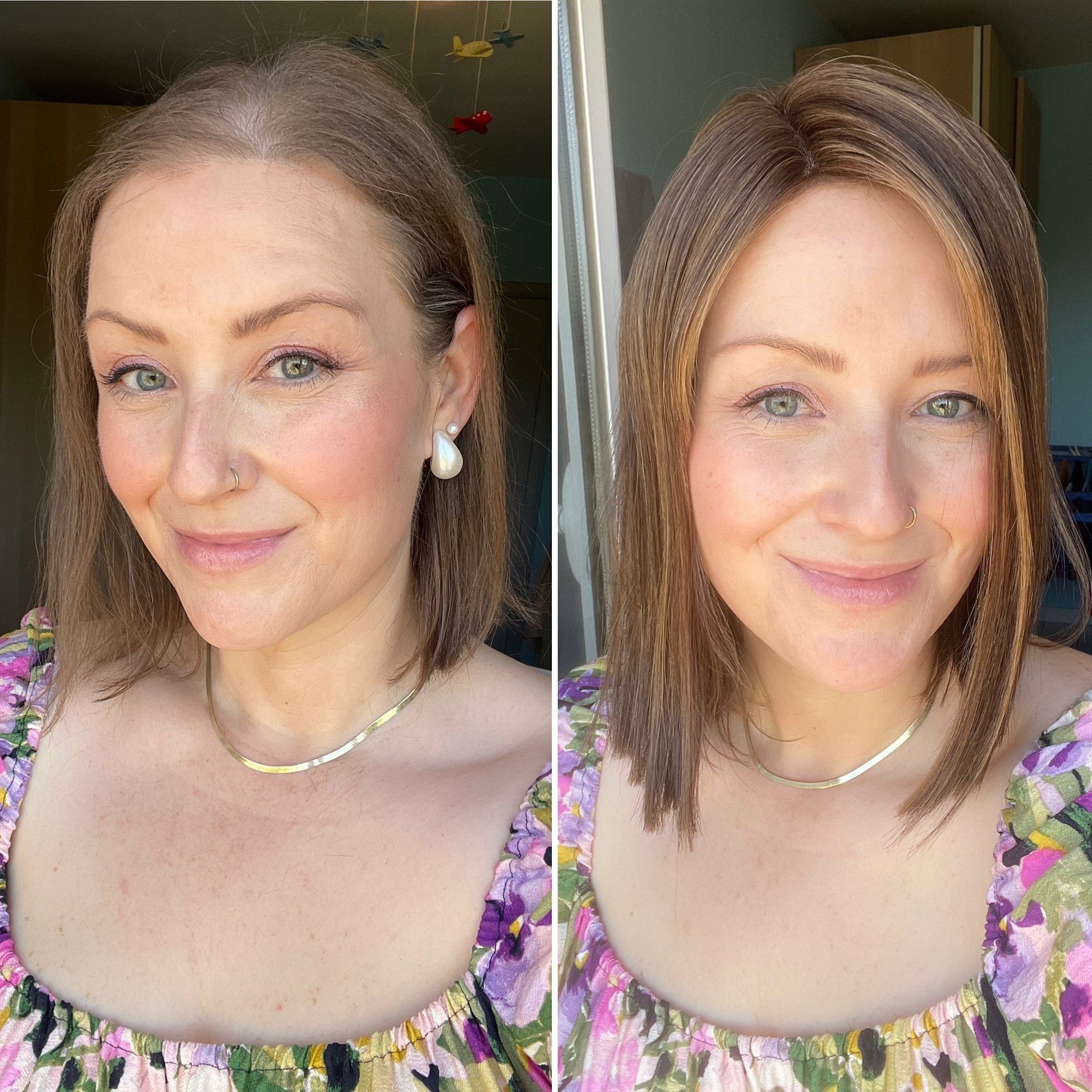 Shop this topper:
https://www.uniwigs.com/hair-pieces/44837-5-x-9-bob-melanie-mono-top-human-hair-topper.html
Matching the color of hair toppers can be more challenging than selecting a wig color, primarily because you need to match the topper's color to your natural hair underneath. We have blogs available on how to match your hair color with a topper, and we also offer a color ring program that can assist you in making the best choice.
If your topper has the same length as your natural hair or features a larger base covering most of your head, color matching becomes a bit easier since the majority of your natural hair will be concealed by the topper hair. An example of such a short topper is 6.5" x 6.5" Short Grey hair topper, which covers the entire top of the head and offers a secure and comfortable fit with its full hand-tied construction and 4 pressure-sensitive clips. Another similar style with a larger base providing greater coverage is 8.5" x 9" Bob Melanie mono top human hair topper, which feels light, cool, and comfortable due to its open-wefted cap.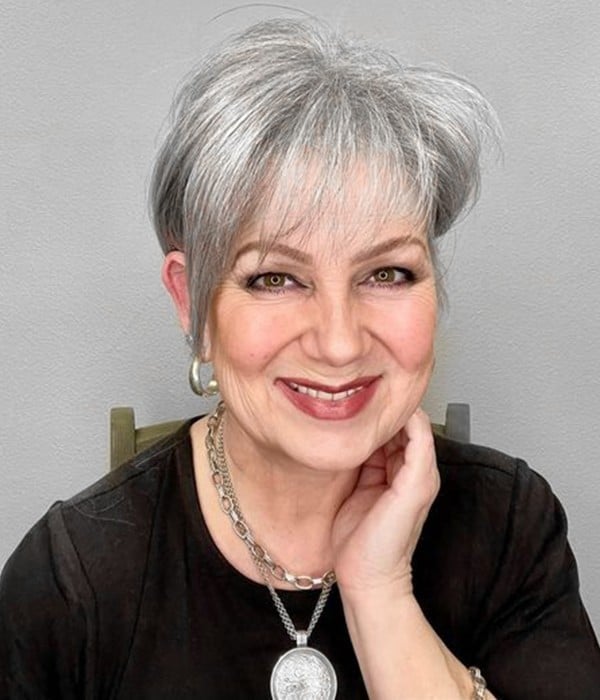 For toppers with smaller bases that only partially cover your hair or the crown of your head, it is important to ensure a seamless color transition between the topper and your natural hair on the front, sides, and back.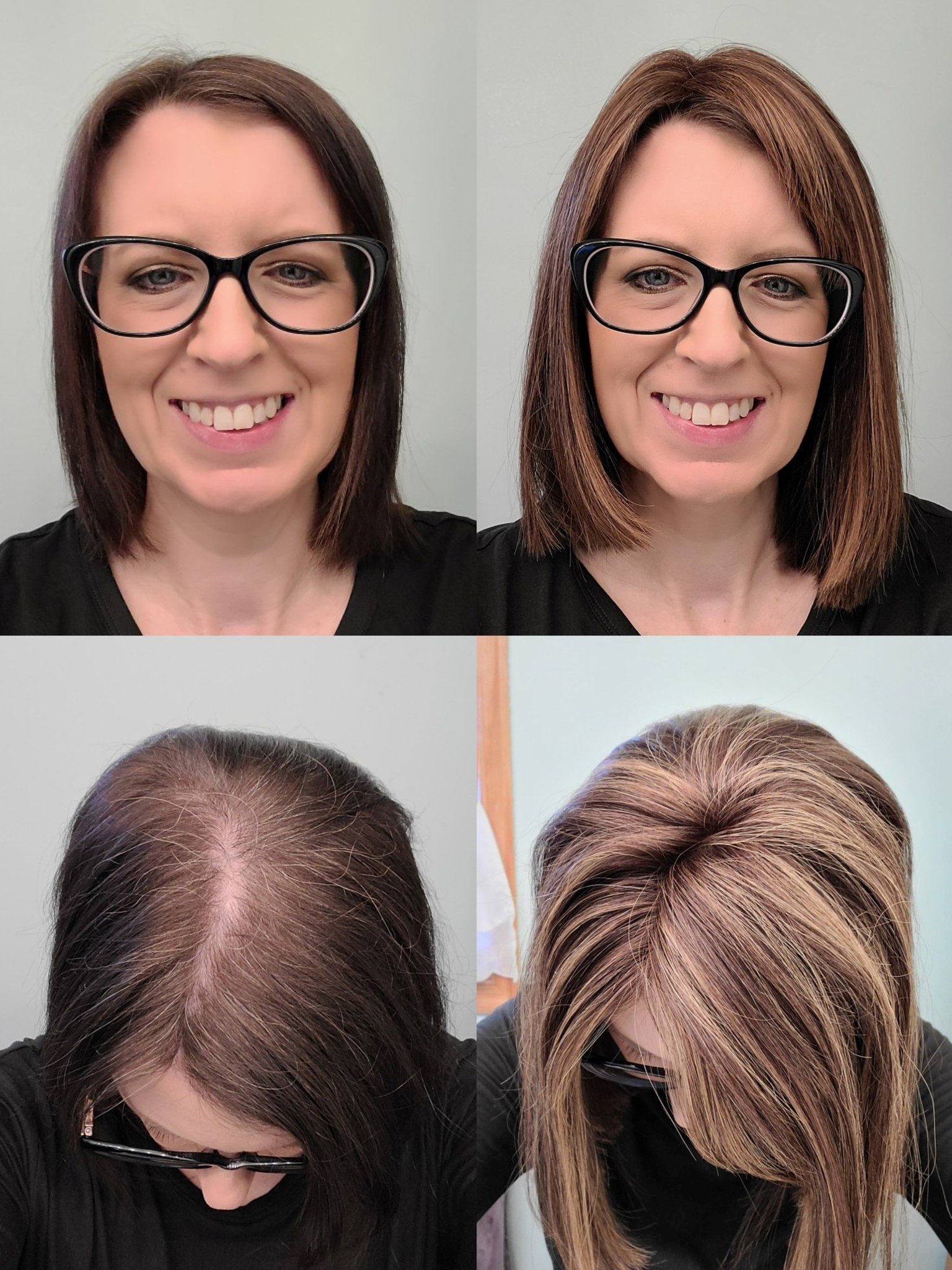 Short hair toppers specifically designed for thinning crowns or thinning hair are among the most popular options, as many women experience thinning as they age. 8.5" x 9" Bob Melanie features a flexible monofilament base, providing a boost to your crown. This clip-in style includes a polyurethane strip on the front to accommodate tape for added security.
Short hair toppers with bangs are often easier to wear, as you won't have to worry about blending your natural front hairline with the topper. 8.5" x 9" River features a clip-in monofilament weft base and a polyurethane strip along the front. Its longer layers on top and fringe at the front offer additional coverage.
---
---
Writers Cooperation:
UniWigs are seeking for blog contributors who know and love hair. If you know alternative hair or hair related accessories, if you have great understanding of hair trends and fashion, if you are expert in hair care, if you have any experience with salons or celebrities, if you would like to share your experience to help people just like you make the right choice, now contact us at [email protected] to be a blog contributor. Let's discuss the details then.