Where To Buy the Best Headband Wigs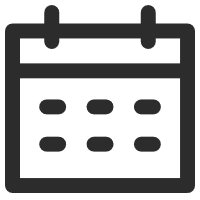 December 08, 2021
Human Hair Wigs 101
Views: 2021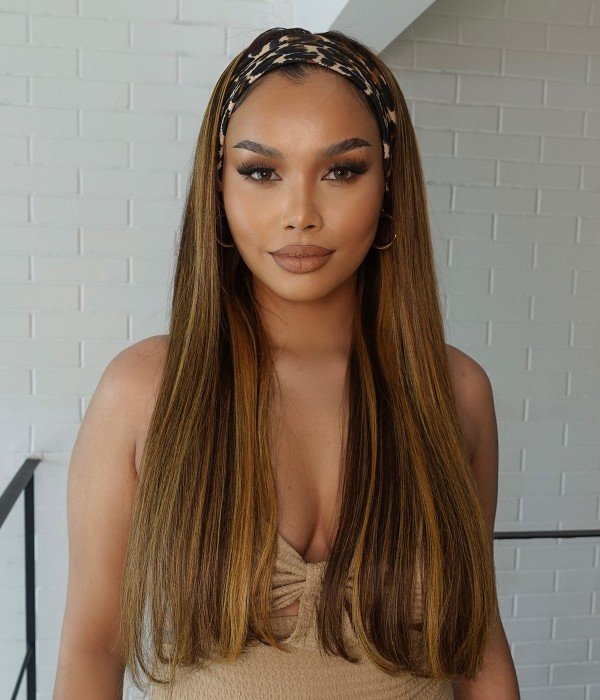 Headband wigs are convenient wigs to throw on when you don't have a lot of time to get ready in the morning. Perfect for women that are busy with a hundred things to do, a headband wig can come in handy if you don't have time to style your hair or install a lace front wig.
So, what is a headband wig?
A headband wig is a wig that has a sewn-in headband cap construction. Headband wigs have no lace front, the headband is the front of the wig. The headband wig cap construction usually includes a headband strap that can be fastened with Velcro for a comfortable and secure fit to the head. Many women love to wear headband wigs for the variety of benefits these handy wigs bring. First off, let's talk about convenience! Okay! These headband wigs are super convenient. It's a staple that every wig-loving girl needs in her wig wardrobe. Headband wigs can be literally thrown on and your hair is done. This comes in handy when you don't have the time or energy to get ready and style your hair. With a headband wig, you can just put it on and be ready. As the headband replaces the front of the wig, there is no tedious hairline styling or gluing needed! You can also choose to wear your headband wig so it covers your hairline, or you can push it back a bit so your own baby hair and edges are on show.
Secondly, let's talk about the comfort. Headband wigs are comfortable! They can be secured with the Velcro at the nape of the neck, providing a fit tailored to your head, and there is also no lace hairline. The headband material from many UniWigs headband wigs is made from soft bamboo viscose material.
Third, let's talk about price. Due to the minimalist cap construction used in headband wigs, the price is often more affordable compared to wigs with a lace frontal.
Fourth, let's talk about longevity. If you go for a human hair headband wig, your wig will last you a really long time! A human hair headband wig can last up to a year or more with daily wear and good care. However, if you plan to purchase a human hair headband wig to wear only on lazy days, or those busy days, your wig will last you a LOT longer, probably for even years. So, it's worth getting one you really love!
Now, let's talk about where to find headband wigs.
Headband wigs on Amazon
Amazon is a good place to find wigs, period. Oftentimes retailers will sell their products slightly cheaper on Amazon, so you'll find the same quality from your favorite brands for a more affordable cost.
UniWigs sells a variety of wigs on Amazon, including synthetic wigs and even human hair toppers. Other wig websites will also sell their wigs on Amazon as another platform to buy from. Buying from Amazon can be a good way to find on-trend headband wigs. What's more, with Amazon's quick delivery, you can get in stock wigs delivered quickly straight to your door without paying shipping costs!
Headband wigs near me
There are many stores and hair salons that sell headband wigs, and by doing a quick Google search you'll be able to find local stores near your address. It's worth visiting local stores if you'd rather see and feel the headband wig in person before buying. However, there is also a lot of variety for headband wigs online. Various online websites such as UniWigs.com offer a selection of headband wigs in different textures and styles. By purchasing a headband wig online, you can easily compare between wigs, find the right hair texture you're looking for, as well as read customer reviews and see a variety of pictures!
Headband wigs on Aliexpress
Aliexpress is becoming super popular, as they sell everything you could think of at low prices. If you search for wigs on Aliexpress, you will find a huge variety of cheap wigs. Many wig retailers will also sell their wigs on Aliexpress, and you can find some good deals at Aliexpress. Aliexpress sells a variety of headband wigs, and it can be a good place to shop for one if you're on a budget. However, it is recommended to be wary when shopping for wigs at Aliexpress, as although many wigs can be bought successfully, it can be a gamble with quality when going for lower priced wigs on Aliexpress. Always be sure to check out the customer reviews and read the product description fully before buying.
Buying a cheap headband wig for under $25? When it comes to finding the right headband wig, price can be a big factor. As you may not want to wear a headband wig every day, it can be tempting to try and save money by trying out a cheap headband wig. Some retailers will sell headband wigs for as low as $20. Although this may seem like a bargain, it is likely to be too good to be true.
It is best to avoid buying any wig for less than $25, as the quality is definitely going to be lacking. Wigs are a high value item and as it is something you wear on your head it is worth paying a little more. By buying such a cheap wig, chances are the quality won't be up to a good standard and it won't look natural to wear. The only thing it will do is waste your money that could have been spent on a better wig.
Some synthetic headband wigs can be sold for cheaper, but not less than $25 unless the quality is questionable. You should definitely never buy any headband wig claiming to be made from 100% human hair for less than $25. So, in total, headband wigs are handy and convenient for those days when you're in a rush or seeking a more snuggly wig. These stylish wigs are also perfect for chill or lazy days when you want to look a bit put together but still feel comfortable.
Headband wigs can be easily bought on wig retailers actual websites, such as UniWigs,com. Headband wigs can also be bought from Amazon, Aliexpress, and stores and salons across the states. Moreover, when buying a headband wig, (especially online) it's best to be wary, and if a price seems too low, it may be too good to be true.
---
---
Writers Cooperation:
UniWigs are seeking for blog contributors who know and love hair. If you know alternative hair or hair related accessories, if you have great understanding of hair trends and fashion, if you are expert in hair care, if you have any experience with salons or celebrities, if you would like to share your experience to help people just like you make the right choice, now contact us at [email protected] to be a blog contributor. Let's discuss the details then.