WHEN SHOULD I REPLACE MY WIG?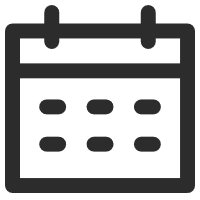 February 28, 2020
How tos and Tips
Views: 5756
No matter how well you take care of your wig, it doesn't mean that it will last forever. There is no definite expiry date for wigs but there are some tell-tale signs to know that it is time to replace your wig. If you wear your wig daily, it will likely wear out faster than when if you just wear it occasionally. Similarly, how you care and maintain your wig also has a role to play. If you store your wigs properly, whether you wear them frequently or not, they will last longer.
Knowing when to replace your wig is like knowing when to replace your clothes. You will likely see the signs of "I need to retire".
The following are signs that it is time to invest in a new wig.
•It has lost its shine
Hair shine is a sign of healthy hair. Our own natural hair gets a constant supply of natural oil from our scalps, whereas wigs don't get this natural supply. Human hair wigs will lose their shine and luster over time due to not having the nutrition from our scalps and fresh hair growing. Naturally, human hair wigs are shiny, but it is recommended to apply shine serums and leave-in conditioners to help keep hair soft in the long-term. A tell-tale sign that your wig may be past it, is if you've had it a long time (over a year) and you find yourself having to apply serum more often because the wig looks lackluster moments after application.
•It doesn't maintain its style anymore
Of the two types of wigs, a synthetic wig is known to hold its style. If your synthetic wig is straight, it is expected to stay straight, wear after wear. If it is curly, it will maintain those curls. The moment you wash your synthetic wig and it can no longer hold its curl or style you bought it in, it is a sign that the wig is wearing out. This is not only specific to synthetic wigs. Human hair wigs are known to be able to be styled in any way. But if you've had it a while and notice that when you try curling your human hair wig it becomes a difficult task getting the curls to stay, consider getting a new one.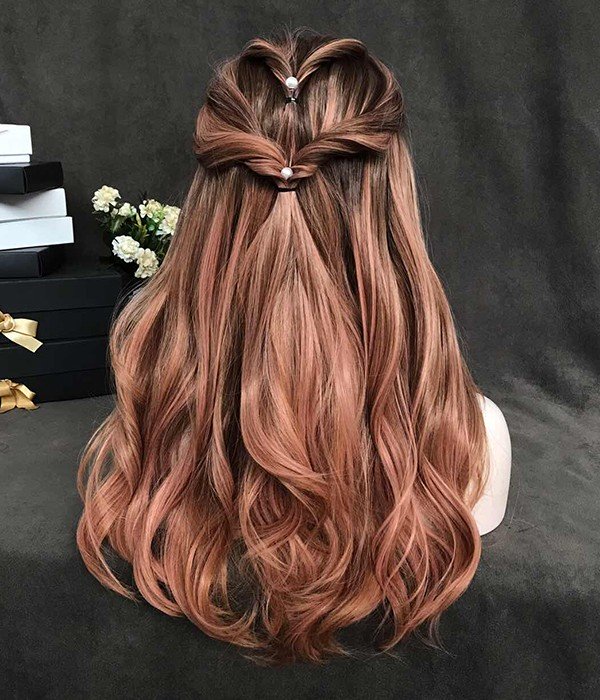 •The fiber is now dry
If you have a synthetic wig, take your mind back to how your wig looked when you first took it out of the box, and you will remember how soft the fibers were. Now, your wig gets tangled at any opportunity. It looks dry and frizzy, directly the opposite of what it looked like when you first got it. You spend hours trying to detangle it only for it to become tangled quickly again upon wearing it. You don't need any other signals to tell you that it is time to get a new wig.
•The tips of the wig are frayed
When we wear our wigs over and over again, the ends will inevitably start to become frayed and split-ends will appear. This is especially common with human hair wigs that are repeatedly styled with hot flat irons and blow dryers. This can be handled temporarily by trimming the hair and deep conditioning the wig when you wash it. However, the longer you've had the wig, the frayed parts will become close to even the roots. At this point, nothing can be done about it anymore. It is only a reminder that you need a new wig.
•The wig no longer gives a tight fit
Remember the first time you wore your wig, how snugly and secure the cap sat on your head. That is the way it should be. Over time your wig may become loose and you may notice that you need to adjust it frequently and secure it with more pins. You may even observe that the adjustable straps have lost their elasticity. Once your wigs start stretching to the extent that it doesn't fit securely on your head anymore, it may be time to start thinking about purchasing a new wig.
•The wig has obviously lost some hair
Even the fullest of wigs shed and get thinner as you continue to comb it and wear it daily. The shedding is normal. But if your wig has lost a considerable amount of hair to the point where it is much thinner, it may be time to give it up. The good thing about the shedding is that it can be fixed by an expert if this is the only problem with your wig. UniWigs and most wig retailers can fix wigs and add more hair to thinning areas. In the case where it can't be fixed, then you definitely need to get a new wig.
•You no longer get compliments like you used to
This is not a strong sign that you need a new wig but keep it at the back of your mind. You remember how eyes were always on your wig when it was new and fresh. You always got compliments from passers-by and friends. That is because your hair was fresh and shiny. Now, you can wear the wig for days and even weeks, yet, not one compliment.
•When you are tired of wearing one particular wig
No matter how often you style your wig, it has gotten to the point when you are tired of wearing it. You do not see changing it up or dyeing it another color as the solution. You just want something different. This is the time you'd think of getting a replacement. You can hold onto to the old one for later or donate it if it is still in good shape.
•Your wig looks shorter
Wigs reduce in length as they are continually worn and combed. The hair breaks off and looks shorter than it did when you got it. If you have worn the wig for a long time and the length has now gotten a lot shorter and thinner, where you do not enjoy your wig anymore, then it is time for a replacement.
Do not forget that taking proper care of your wig and using good products specifically made for wigs will extend its life span. You can have more one to two years of wearing your human hair wig and more than six months for a beautiful synthetic wig if you have good wig caring routine. Remember that your wig doesn't always have to be replaced, and you could get it trimmed, dyed or fixed by a wig expert to spruce it up. But when your wig starts giving you several of the signs above, then it is time to give it away or donate it.
---
---
Writers Cooperation:
UniWigs are seeking for blog contributors who know and love hair. If you know alternative hair or hair related accessories, if you have great understanding of hair trends and fashion, if you are expert in hair care, if you have any experience with salons or celebrities, if you would like to share your experience to help people just like you make the right choice, now contact us at [email protected] to be a blog contributor. Let's discuss the details then.