What's the Secret of Polaris's Green Hair?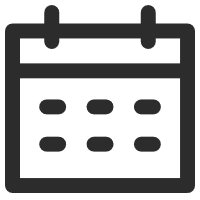 July 04, 2022
Fashion & Beauty
Views: 1545
If you ask me who has the coolest hair from Marvel Comics, I will blurt out the answer- Polaris! Her dark green hair is totally the bomb and has drawn much attention no matter from the comics or TV series.

In fact, many people are also curious about its deep meaning and wonder about its secret. Well, let's find out!
Who is Polaris?
As one of the most famous female characters in Marvel Comics, Polaris, formerly known as Lorna Dane, is the daughter of Magneto and she is a powerful mutant who can control the magnetic fields. Like her father, Polaris has been devoted to fighting to help her fellow mutants fight against persecution.
Polaris' hair is green because she was in a plane crash that triggered a magnetic pulse that turned her hair green. Besides, this green hair can be seen as the symbol of her superpower. Once her hair turns green that's when her powers begin to manifest. Due to the comics, Polaris's superpower is very similar to his father's. He can create a force field and fly by controlling the earth's magnetic field. Polaris has similar abilities to her father, Magneto, but there are still slight differences in many aspects. For example, Magneto controls the magnetic field more by his own body perception, while Polaris controls the magnetic field by external means, so there are great differences in control methods.
On this point, Polaris and eclipses can make the aurora phenomenon, while the energy of eclipses is equivalent to the energy of the sun, and Polaris can create such a beautiful scene only surrounded by the force field. So it is also the source of Polaris' energy, thus forming this mysterious and charming green hair.
Uniwigs "Polaris" Human Hair Wig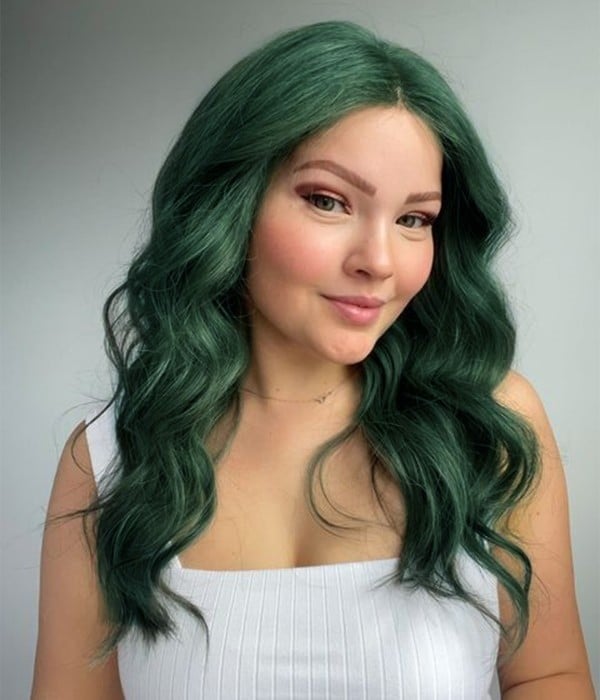 Due to the increasing popularity of Polaris, dark green hair has become a chic trend for girls. Especially in summer, dark green can bring about a kind of fresh and cool feeling, especially in the sunshine, it can add a sense of classic and mystery to your whole look. Even if you are not born with fair skin, this hair will lighten your skin tone and add a touch of alternative vibe to your style.
This "Polaris" human hair wig is totally a must in your wardrobe for different kinds of occasions such as parties, dates, etc. Due to 100 % remy human hair, it has a natural hairline and texture which can make this wig look like just your own hair. In this way, you can style and part the hair in the way you want. What's more, this hair will change a little bit in different lights. For example, it will become greener in the sun, but darker when it's not too bright outside.
Uniwigs "Polaris" Synthetic Wig
Polaris synthetic wig is a luxurious deep green style. Polaris reminds us of dark green jewels and precious gemstones. The shade of Dark Emerald Green, Emerald is the Birthstone of May. Wear Polaris for the most stylish fancy dress costume, cosplay, or even out and about on the weekend!
While the secret behind Polaris's green hair may remain shrouded in mystery within the comic book world, we can draw inspiration from her striking appearance and the symbolism it carries. The rise of green synthetic wigs signifies a cultural shift towards embracing uniqueness, creativity, and the allure of fantasy. Just as Polaris stands out among her peers, those who choose green synthetic wigs celebrate their individuality and make a bold fashion statement. So, the next time you see someone sporting a mesmerizing green wig, remember the enigma of Polaris and the captivating connection to the world of fashion.
---
---
Writers Cooperation:
UniWigs are seeking for blog contributors who know and love hair. If you know alternative hair or hair related accessories, if you have great understanding of hair trends and fashion, if you are expert in hair care, if you have any experience with salons or celebrities, if you would like to share your experience to help people just like you make the right choice, now contact us at [email protected] to be a blog contributor. Let's discuss the details then.