What's the Difference between Synthetic and Human Hair Toppers?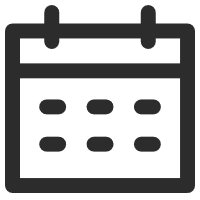 July 05, 2022
Hair Topper 101
Views: 709
Women are facing hair problems all over the world. Some women might be fighting with hair loss, while others might have dryness in the hair, and many other hair problems that are hard to tackle. However, now you don't need to worry because there are so many non-surgical ways through which women can cover their imperfections and look perfect all the time.
The hair toppers are the perfect way to cover the trouble spots and make yourself beautiful. If you go to purchase the hair toppers, you will find that there are two different kinds of hair toppers. One is the synthetic hair topper, and the other is the human hair topper. Hence, in this article, you will learn about the different kinds of hair toppers and what are the benefits of each one of them.
Human Hair Topper:
The first hair topper we will discuss is the human hair topper. As the name suggests, this hair topper is made with natural human hair. The human hair topper looks the most natural and feels like you are wearing natural hair. Human hair wigs are more durable than other types of wigs. They can last you for about 1 to 3 years if you take proper care of them.
While purchasing the human hair toppers, it is vital that you check the manufacturing of the wigs. It is crucial that proper chemicals are used in the process so that the wigs are solid and durable. You must also check whether the wig's color is transferring. This will ensure that the wig is of high quality. However, the wigs made with good quality material are often expensive, but they look more natural and are long-lasting.
The human hair toppers are divided into four categories according to the type of hair. Following are the four different types of hair used to make this type of wig.
1.Indonesian:
Indonesian hair is the perfect option if you are looking for a less costly human hair topper. They are easy to style and are also very easy to find. However, they might not look as natural as the other types of human hair toppers.
2.Chinese:
The Chinese hair toppers are incredibly straight and sometimes resistant to curls. This means it can be hard to style them using heating tools. But the best thing about these hair toppers is that they look very shiny and add a lot of volume to your natural hair.
3.European:
Another excellent hair type that is used in the human hair topper is European hair. This type of hair gives a lot of texture and makes it easy for the person to style. They are also a lot denser and more expensive than the others.
4.Indian:
The best and the most common type of hair topper is the Indian hair topper. The Indian hair provides the most volume, and they look very sleek and pretty. Other than that, this type of hair is also very affordable than the other ones.
Hence, you can choose either of these human hair toppers according to your preference and liking.
Synthetic Human Hair Toppers:
With the latest technology, the new type of hair topper is the synthetic hair topper. The density and the texture of the synthetic hair are very similar to that of human hair.
The most appealing thing about synthetic hair is that it can be worn right after taking it out of the box. The fiber of the synthetic hair has memory; this means that you don't have to put a lot of effort while styling it for the first time. Another prominent feature due to which people like synthetic hair wigs is that it is prone to dropping and frizzing.
But the drawback of synthetic hair is they are resilient to change. There are special synthetic heating tools through which these synthetic hair toppers can be styled. These hair toppers are also not durable, which means they can last for about 4 to 6 months. These are a few reasons people do not gravitate towards these synthetic hair toppers.
Which one is better?
After looking at the features of the two hair toppers, you can quickly figure out which one is better. The human hair toppers are much more durable and versatile. You can easily style them, color them and experiment with them. In contrast, synthetic hair toppers are not very compatible with changes. You cannot style them as efficiently as you like, and they are not as natural as human hair.
Hence, human hair wigs are the superior choice for people. They are people's favorite as these hair toppers look natural and realistic. They blend with natural hair seamlessly, and you can style them effortlessly. However, the human hair toppers' maintenance level might be a little higher than other toppers. But the extra effort for this hair topper is worth it.
So, this shows that human hair toppers are much more used and appreciated by people.
Where to get the best Hair Topper?
There are many places from where you can get the hair toppers. But finding the right place is crucial as it is vital to find high-quality hair toppers. The best place that has a wide variety of hair toppers is UniWigs. Uniwigs is the platform that is one of the best places where you can find the highest quality hair toppers. You can find both human hairs as well as synthetic hair toppers. These wigs and hair systems are available at the most affordable prices.
The best thing about UniWigs is that almost everyone can find a perfect wig or hair topper. Whatever the color, shade, cut or style you are looking for, you can find it on this page. UniWigs is a one-stop solution for all your hair problems.
Conclusion:
Hair toppers are the perfect way to conceal hair problems. If you are suffering from any hair problem, hair toppers can become your best friends. So, if you are trying to find good quality hair toppers, you should visit the Uniwigs website.
---
---
Writers Cooperation:
UniWigs are seeking for blog contributors who know and love hair. If you know alternative hair or hair related accessories, if you have great understanding of hair trends and fashion, if you are expert in hair care, if you have any experience with salons or celebrities, if you would like to share your experience to help people just like you make the right choice, now contact us at [email protected] to be a blog contributor. Let's discuss the details then.