WHAT KIND OF HAIR LOSS CAN BE CURED?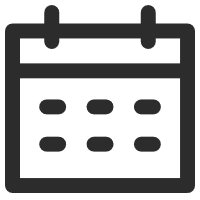 March 16, 2020
Hair Loss
Views: 2837
Hair loss can occur as a result of genes, medical conditions, stress, medications taken or changes in hormones. Hair loss can be caused by a variety of different reasons. Hair loss can affect any gender. Women can experience hair loss just like men, although it is known to be more common in men. Excessive hair loss can lead to baldness.
It is necessary to consult your doctor first before committing to any hair treatment. Seeing your doctor can help to find the cause of your hair loss and rule out any possible illnesses. Your doctor may perform a few simple tests to help diagnose and treat your hair loss symptoms.
There are many types of hair loss. Some of them have been proven to have a cure while others (such as Alopecia areata) are still undergoing research for cures. The types of hair loss that have a cure and their treatments will be discussed below:
• Female pattern baldness
This type of hair loss is also called androgenetic alopecia. This kind of hair loss affects only women. It looks like the pattern of baldness men experience but in this case, women can experience different ways of losing their hair. It is common for women's hair to thin due to the aging process. Research has shown that more than half of women experience hair loss symptoms after menopause. If you notice any symptoms of hair loss, visit your doctor. Your doctor will be able to confirm whether you have female pattern baldness or not. Immediate action can stop further hair loss and may assist in new hair growth. It is also noted that smoking can increase the chances of female pattern baldness.
Treatment
By adopting a new hairstyle, you can camouflage the hair loss but at the end of the day, you may have lots of thinning to hide especially at the top of the scalp. The treatment depending on the medical personnel may take one medication or more.
Minoxidil
U.S Food and Drugs Administration (FDA) and control have approved of only one drug for treating female pattern baldness and that is Minoxidil. Minoxidil is available in two formulas: 5% and 2%, go for the 5% formula if possible. It looks like a liquid or foam that you can apply to your scalp. It is necessary to wash your hands properly after direct contact with this product. At the initial stage, it may cause the hair to shed but upon continuous usage, the result would be visible.
For this product, apply it directly to your scalp daily. This Minoxidil may not fully restore the exact quantity of hair you have lost, but it should help you regain a significant amount of hair, making you have a general thicker appearance. Continuous use of this product is needed for its effectiveness. It may take up to 6 – 12 months to see results. You may experience some side effects while using this product such as redness, itching or dryness. Hair may tend to grow in some areas they are not needed such as the cheeks.
Finasteride and Dusteride
Although Finasteride and Dusteride are approved to treat hair loss in men, they are yet to be approved to treat hair loss in women. However, some doctors still recommend these treatments for women with female pattern baldness. It is still debated how well these drugs work on women, but some researchers have proven that using these medications helps regain lost hair. Finasteride and Dusteride have been noted to have possible side effects including hot flushes, headaches and a decreased sex drive. Women are advised to avoid getting pregnant while taking these drugs as it could lead to birth defects.
• Telogen effluvium
This type of hair loss usually occurs as a result of stress, a traumatic event or shock. Telogen effluvium is a temporary hair loss that is usually seen on top of the scalp. With this hair loss, a large amount of hair may be lost over a period of six months. Note that most hair is not lost but there a significant reduction in the fullness of the hair would be seen. This type of hair loss is more common in women. As we know, the hair growth has three phases: the growth phase, transitional phase and resting stage. Telogen effluvium affects the hair when it is at the resting stage. Normally, more than 75% of a person's hair is in the resting stage. This type of hair loss slows down the hair cycle that it would be difficult for almost 70% of the hair to move into the next phase, thereby causing the shedding of the hair. The hair may noticeably shed and be found on pillows, in hairbrushes and shower drains. Causes of telogen effluvium include stress, poor diet, sudden weight loss, pregnancy and childbirth, menopause, some drugs, surgery and underlying health conditions.
Treatment
To cure telogen effluvium, you first need to identify the trigger of your hair loss. Understanding and addressing the root cause can help to improve hair growth.
1. Nutritional deficiencies can be addressed through diet
2. Hair replacement through a non- surgical means
3. For those experiencing menopause, hormone replacement therapy
4. For those with stress and anxiety, counseling, support, medications, relaxation and addressing the root cause of the stress
Chemical treatment, heat styling and coloring hair should be avoided during this time. Within 3-6 months, after the cause of the hair loss has been addressed, the hair can begin to grow back.
Hair Transplant
When all methods and possible avenues for re-growing hair have been explored, a hair transplant can sometimes be conducted. Although more common for men, women can have hair transplants too. Speak to a professional to find out if you are suitable for this procedure.
DISCLAIMER: This content is not intended to be a substitute for professional medical advice, diagnosis, or treatment. Always consult your doctor or qualified healthcare professional with questions you may have regarding a medical condition.
---
---
Writers Cooperation:
UniWigs are seeking for blog contributors who know and love hair. If you know alternative hair or hair related accessories, if you have great understanding of hair trends and fashion, if you are expert in hair care, if you have any experience with salons or celebrities, if you would like to share your experience to help people just like you make the right choice, now contact us at [email protected] to be a blog contributor. Let's discuss the details then.