What Is The Suitable Colored Wig For Beginner?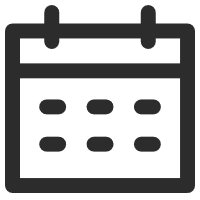 November 29, 2021
Human Hair Wigs 101
Views: 1387
If you are thinking about wearing a wig, then your decision is correct. One of the best ways to improve the appearance is to wear a human hair wig. Wigs can change your temperament and set off your five senses.
There are many wigs for you to choose from in the market. These wigs different from styles, colors, lengths, and hair densities. Your choice of wig depends on your preference and physical truth. Because there are so many colored wigs in the hair market today, choosing the appropriate colored lace front wigs may make people feel overwhelmed, especially if you are a beginner.
Why wear colorful wigs?
There are many colors to choose
There are many colorful human hair wigs to choose from. Whether you are looking for a wig in brown, pink, red, or any other color, you will find a wig color that matches your style and personality.
They are very beautiful and suitable for Fall
In fall, colorful wigs are a perfect choice. Colorful wigs bring color to the dreary fall season, not like dark wigs. As we all know, dark wigs can absorb heat, which will make you sweat in the heat weather and make you feel uncomfortable. It is well known that light colors reflect heat, so when the temperature rises, light wigs are the perfect choice to wear.
They are cheaper
Compared with dyeing wigs in a salon, it is cheaper to buy colored wigs. That's because you need to buy the necessary products and tools for dyeing or bleaching wigs. This will increase the total cost of wigs. That's why it is recommended to switch to colored wigs.
How to choose the right color wig?
You need to be very careful when choosing the right color for you. That's because there are many colored wigs on the market, which may confuse you. As a beginner, when choosing colored wigs, it is advisable to choose a wig color that's a bit laid back. Avoid colors that are too shouty. Then when you get used to wearing wigs, you can start wearing daring colors. This is the only way to make your transition comfortable.
Besides, please make sure you choose the correct length. Colored wigs come in various lengths. Whether you want short, medium, or long, you can easily find it. When choosing a wig of suitable length, please make sure to choose a length that is suitable for your lifestyle.
In view of this, We will recommend you some of the most popular color wigs from UniWigs.
Highlight Color Wig
If you are a beginner of wearing wig, looking for the suitable color, highlight wig is one of the best color wigs you should consider. Colors are neither shouting nor too dull. This is a perfect balance. The color is a mix of different colors, with dark and light colors. One of the greatest advantages of highlight wigs is that they are versatile and can be easily customized. These wigs are also suitable for any skin color. Therefore, you don't have to worry that the gradient wig doesn't look good on you, because of your skin color. It does not require frequent grooming.
Gymnastika | Straight Honey Blonde Highlight 4-27 Human Hair 13"x4" Lace Wigs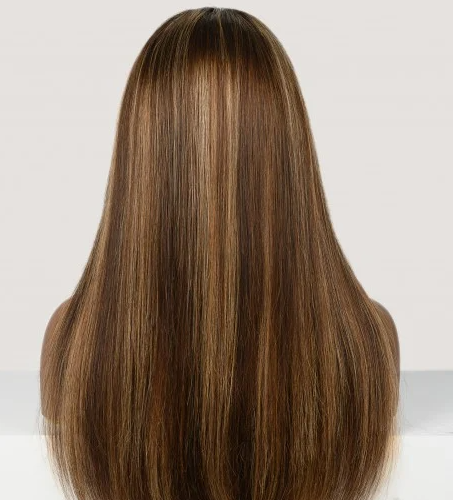 Solid Color
613 Blonde Wig
Another perfect wig color for beginners is the #613blonde wig. Gold is in vogue all over the world at present. That's because it looks not only chic but also beautiful. Lace front wigs give you the refreshing appearance you want to achieve, and they will enhance your appearance. If you always want to try this golden hairstyle, now is the ideal time to try it. To save money and time, you should buy your wig blonde hair instead of bleaching it yourself. Bleaching yourself won't give you the perfect result you want.
Huntley | Straight Short Bob 613 Platinum Blonde Human Hair 13"x4" Lace Front Wig
Ombre Color Wig
Choosing a colored wig that is closer to the natural hair tone can make you look more natural. This is what you can achieve with a dark root wig. This wig is not only beautiful but also gives you a unique appearance. Ordinary wigs are sometimes boring. If you are a beginner who doesn't like ordinary wigs, you need to try this wig. 
Honor | Ombre Strawberry Blonde Straight Short Bob Human Hair 13"x4" Lace Front Wig
These are just our recommendations, if you want to order other colors, you are welcome to contact our customer service desk team for consultation.
The reason why this wig is very popular is that it looks good on anyone regardless of skin color or eye color, which is a key aspect to consider when buying colored wigs. Although you can color the root of the wig yourself, if you want to get perfect results, you should choose a wig with black hair roots. More importantly, these deep-rooted wigs have different styles. Therefore, whether you want straight, curly, short, or long, you can easily find your choice of dark root wig.
The above recommended wigs are from UniWigs' human hair wigs collection, the introduction of colored wigs is one of the best things in the history of the wig industry. Ladies can now try different colors that suit their styles and needs. Once again, there is no doubt that these wigs can enhance a person's beauty. Therefore, as a beginner, when choosing a colored wig, please make sure that the color matches your skin color.
---
---
Writers Cooperation:
UniWigs are seeking for blog contributors who know and love hair. If you know alternative hair or hair related accessories, if you have great understanding of hair trends and fashion, if you are expert in hair care, if you have any experience with salons or celebrities, if you would like to share your experience to help people just like you make the right choice, now contact us at [email protected] to be a blog contributor. Let's discuss the details then.