What Are Some Good Anime Characters to Play?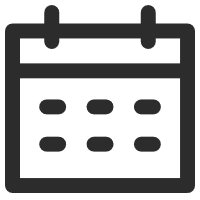 February 05, 2022
Synthetic Wigs 101
Views: 1196
Do you like dressing up as your favorite anime character?
Maybe you've seen some amazing Cosplay online and thought to yourself, "I wish I could do that." Well, believe it or not, you can create a fantastic Cosplay of your own with a bit of practice. So please put on your thinking cap, and let's get started!
If you love anime but do not know which character to play and where to find the matching wig, here are a few female anime characters that you would love recreating. Get to know these characters in detail and pick one that resonates with your energy.
1- Hitagi Senjougahara
If you're a fan of anime, there's a good chance you're familiar with the character Hitagi Senjougahara. She's known for her cold and aloof demeanor, as well as her formidable intelligence. Despite her prickly demeanor at times, Hitagi is a profoundly complex character who often challenges traditional conceptions of femininity.
Hitagi wears a beautiful purple hair color that instantly grabs attention. Her hair is a matte finish, and it is not a vibrant color relatively; it possesses a cool undertone. Here is a perfect wig to recreate Hitagi's feminine character.
Hazy Amethyst | Deep Purple Wavy Synthetic Lace Front Wig
Hazy Amethyst is a wig with deep natural-looking waves that provide bouncy volume every time you tilt your head. The lace front cap of the wig creates a natural hairline and allows for freely moveable parting, with hair that looks amazing parted down the middle or on either side. The wig has elbow-length hair featuring soft layers that look mesmerizing.
2-Erza Scarlet
Erza scarlet is one of the most potent female anime characters out there. Erza has a wide variety of weapons and armor which she can use to take on any opponent. Her magic allows her to perform powerful spells which can defeat even the strongest foes.
Erza is also a kind and caring person who always puts others before herself. She is an excellent leader and motivator and always strives to do right. These qualities make her an amazing anime character that everyone should know about. Erza rocks a deep red color that often looks burgundy or brunette. To recreate her ethereal look here is a perfect wig;
Pure Passion | Rose Red Long Layered Synthetic Lace Front Wig
This wig features a striking red brunette shade. There are limitless possibilities to recreate the Cosplay character with pure passion. So if you want to invest in a wig that can help you mimic various characters, this is perfect for you.
The wig features long red hair, a lace front, and high-quality synthetic fiber. The fiber is heat-resistant, so you can easily style it further with heating tools.
3- Asuna
The Asuna anime character is undoubtedly one of the most popular in the Sword Art Online series. Many people love her strong and independent personality, as well as her beautiful appearance. She is definitely a force to be reckoned with both inside and outside of battle. She is soft and strong at the same time.
Asuna is a blonde head. However, her blonde is more towards pale yellow instead of vibrant yellow; therefore a perfect wig to recreate her character is Odette;
Odette l Blonde With Highlights Long Straight Synthetic Lace Front Wig
Odette is ideal for Cosplaying and can assist you in completing Asuna's final look. Odette is also a natural-looking style. Thanks to its blonde balayage and lace front- you can wear it anywhere without anybody noticing you're wearing a wig. Odette has an uncanny ability to make you stand out among the rest.
4- Winry Rockbell
If there's one character in the Winry Rockbell anime who knows her way around a toolbox, it's definitely Winry. This skilled metalworker is an integral part of the auto-mail engineering team, and she always puts her all into her work. Whether she's fixing up Edward's damaged prosthetic limbs or helping out with other repairs, Winry is a reliable member of the team.
In addition to her mechanical skills, Winry is also a talented artist, and she often uses her drawings to help communicate with others. Thanks to her combination of brains and brawn, Winry is an essential part of the auto-mail team - and she's always ready to help out when needed.
To recreate Winry's vibrant yellow head here is a perfect wig;
Summer Lemonade| Lemon Yellow Natural Wavy Synthetic Lace Front Wig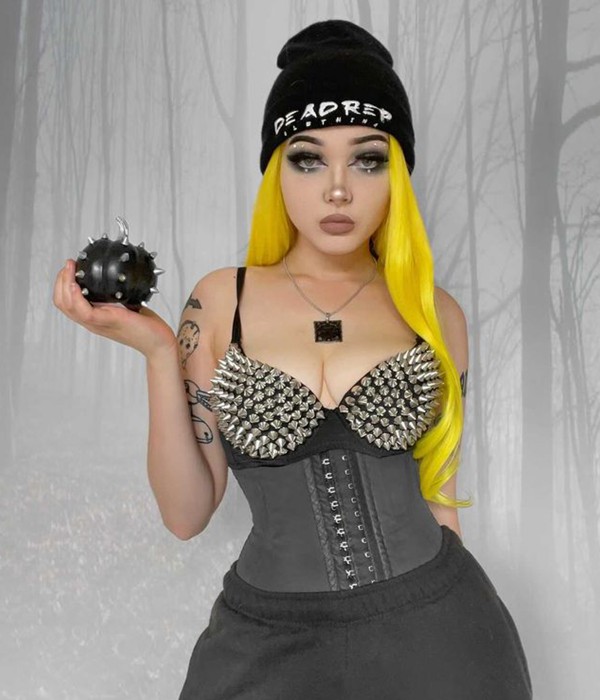 This wig reminds me of sunshine and lemonade with vibrant yellow shade and long synthetic wavy hair. It's a high-quality wig featuring a lace front and durable locks. You can also recreate other anime characters like Sailor Moon with it as well.
5- Sakura Haruno
Sakura Haruno is one of the most popular characters in the Naruto anime series. She is known for her intelligence, strength, and determination. Sakura has a strong loyalty to her friends and team and is always willing to help others. She has also developed a powerful combat skill set over the course of the series. Fans will be excited to learn more about her in this blog post.
Peachy Waves | Peach-toned Wavy Long Bob with Curtain Bangs
This wig features Sakura's perfect subtle pink head. The wig features short textured hair for additional volume.
Final Word
If you're planning to Cosplay as an anime character, it's important to get a wig that matches the style and color of your character's hair. Cosplay wigs can be expensive, so it's important to make sure you get one that looks good and will last. There are a lot of different styles and colors to choose from, so take your time and find the perfect wig for your costume.
UniWigs has an extensive collection of Cosplay wigs to help you recreate wonderful anime characters. Check out the official website, and you will be amazed.
---
---
Writers Cooperation:
UniWigs are seeking for blog contributors who know and love hair. If you know alternative hair or hair related accessories, if you have great understanding of hair trends and fashion, if you are expert in hair care, if you have any experience with salons or celebrities, if you would like to share your experience to help people just like you make the right choice, now contact us at [email protected] to be a blog contributor. Let's discuss the details then.