UniWigs Hair Toppers - New Arrivals in 2022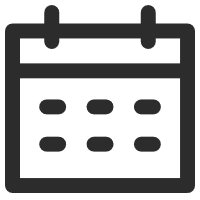 March 17, 2022
Hair Topper 101
Views: 2096
There is no question that a full head of hair is often seen as a sign of health and vitality. For those struggling with hair loss, thinning hair can be frustrating and embarrassing. One way to add volume and thickness to your hair is by using a hair topper.
A hair topper is a piece of synthetic or human hair attached to the crown of your head over your natural hairline. Hair toppers are a great investment for anyone looking for an easy way to add volume and thickness to their hair.
If you are looking for the best hair toppers on the market, you will want to make sure they are made with human hair.
Real human hair toppers look and feel the most natural; headbands and combs stay put better, and they can be styled just like your own hair. Human hair toppers also last longer than synthetic options.
Ready to find the perfect human hair topper for you? Check out our top picks!
3" X 5" Grania Full Skin Human Hair Topper | Scalp Looking | Low Density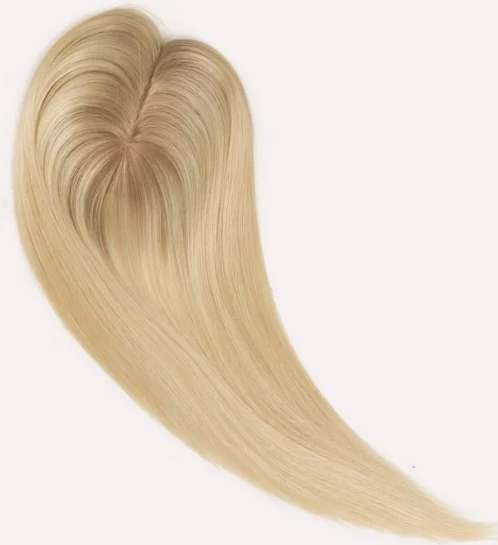 The sound of the waves crashing against your skin, sand between toes, and salty air in your hair; are all feelings that can be achieved with Grania Hair Topper.
Made from 100% Human Hair which has been styled by professionals or individuals who want natural-looking results without spending hours on their appearance. The topper has no hair return, which will create the most realistic look of natural growth.
With its full skin base, you can get multi-directional styling for all your favorite styles. It has low to medium density- 3"x5", perfect for women who have thinning top & part and want a lightweight topper.
The Mini Hair Topper is the perfect solution for women losing their hair and needing something little. It is small, making it easy to wear to rock on most occasions without looking extra.
This most natural-looking artificial hair is now available in three different colors. The straight texture and monofilament base will give you that casual look everyone loves, no matter their age or skin tone. This hairpiece looks flattering on everyone.
It is perfect to add a little detailing in more volume and bounce to your existing hair. The topper blends in beautifully with natural hair for that oomph you crave for.
5"x2.75" Amelia | Full Mono Remy Human Hair Topper
The new favorite clip-in hair topper is called Amelia. She is made from 100% human hair, which you can either dress up in a bouncy curl for an evening out on the town or keep silk straight and flawless everyday look.
The 5"x2.75" fully hand-tied mono base has four pressure sensitive clips and is snuggly to wear, perfect for thinning parts like the back of your head or around an exposed area on a strap that needs extra support.
The smaller size means it will be more discreet when you need coverage because no one can differentiate between original and Amelia hair. This topper is perfect for women who do not want the world to know they are wearing one.
7" X 9" Jayla Skin Base Human Hair Women's Hair System| Non-surgical Solution to Thinning Hair
Jayla Skin Base hair systems are a great option for those who want long-lasting alternatives to Hair transplant surgery. The human-hairline system comes with large coverage and works well in thinning or fine-haired men as well.
These beautiful human hair extensions are made from the highest quality Remy material. With all follicles facing in one direction, these will not tangle or get damaged easily.
The base of each piece measures 7"x9", so they can be cut smaller if needed for your specific needs- come see us today at our salon to find out more about this amazing product lineup. The toppers provides natural-looking coverage in no time.
5" X 6.5" Sheila Skin Base Human Hair Women's Hair Replacement System| Non-surgical Solution to Thinning Hair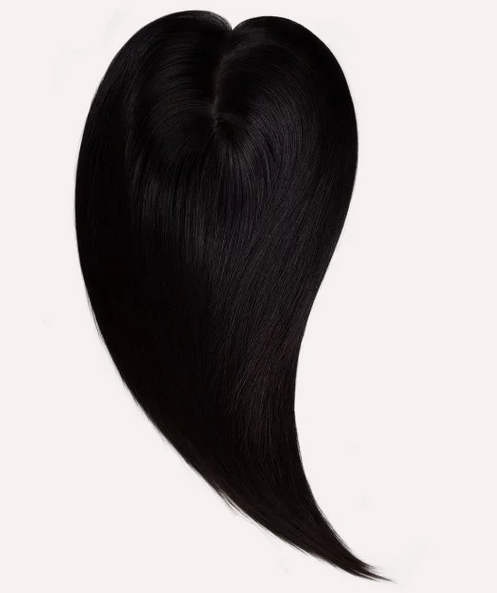 Hair replacement systems are a great solution for women who want long-lasting, natural-looking hair. The Sheila Skin Base human hair system offers large coverage and the ability to thin or color your strands without having surgery done on you.
The luxurious texture and natural shine will make you feel like a celebrity. Made with 12" - 16" long pieces, it is perfect for any occasion.
It comes from healthy follicles facing in one direction, so there is no tangling or snagging issue whatsoever when styled properly. The base of this hair topper measures 5 inches side to sides x 6.5 front back.
Final Word
There are many different ways to add volume to your hair, but one of the best and most natural-looking methods is to use a hair topper. Hair toppers are thin pieces of hair attached to your hair to add volume and thickness.
They come in many different colors and styles so that you can find the perfect one for your needs. Hair toppers are a great investment because they last a long time and can really improve your appearance.
If you are looking for a quick and easy way to add volume to your hair, human hair toppers are the best option. Uniwigs is one of the best brands in town for high-quality human hair toppers. With so many styles and colors available, you are sure to find the perfect look for you.
Our hair toppers are made with the finest quality Remy human hair that lasts longer and resists environmental damage or heating tools pressure. Check out the latest collection and choose for yourself a hair topper that will instantly add volume and will change your outlook.
Be ready to achieve a celebrity look with Uniwigs human hair toppers!!
---
---
Writers Cooperation:
UniWigs are seeking for blog contributors who know and love hair. If you know alternative hair or hair related accessories, if you have great understanding of hair trends and fashion, if you are expert in hair care, if you have any experience with salons or celebrities, if you would like to share your experience to help people just like you make the right choice, now contact us at [email protected] to be a blog contributor. Let's discuss the details then.