TOPPER & WIG OPTIONS FOR HAIR LOSS - SOLUTIONS FOR THINNING HAIR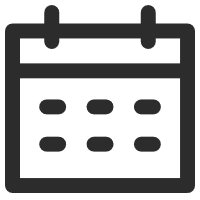 August 27, 2021
Hair Loss
Views: 1272
Are you researching options for your thinning hair? Whatever that reason is, you could have PCOS and your hair is thinning; you could have alopecia or even you could have genetic issues, it just runs in your genes and your family. Thinning is a thing, and as you age it just gets worse. But whatever it is, we are here to tell you that you have options. And not only do you have them but they're pretty & amazing. In this day and age, the options for artificial hair have come a long way. Whether you're looking at a hairpiece or whether you're looking for a full-on wig, you're going to be pleasantly surprised if you're just starting to research how fantastic they have come.
You may have anxiety and worry. You found yourself maybe even tucking yourself in your house. You don't want to really socialize much. However, thinning hair can be traumatic whether you're a man or a woman. And it is something that you have to go through. It's time to realize that you have some pretty great options here.
We are going to show you some pieces that will really help you to cover your thinning problem. We're going to start with toppers now.
The first thing that you want to determine is how much coverage do you need, where are you thinning the most. Is it in the crown or is it back here, is it along the hairline or is it right in the front top part of your hair? Or are you just sort of thinning everywhere? When you start looking at toppers and top pieces types of helper hairpieces, you're gonna need to know that, it will determine the base of that piece and how big or narrow should be. You will need to clip that piece into your own natural hair. That's really important. You know clipping into hair that's not very healthy, it won't take away that friction and the clips. You're gonna measure where you have your regular natural hair and where it's healthy. You'll know the difference between what is healthy and what isn't, and you want to go down a whole inch beyond where you start seeing that healthy growth, so go under about an inch with your measuring tape. An inch on both sides of where your hair is healthy enough to clip into and then do it this direction as well where it is healthy.
If you're really thin in there, that's okay since we have options for that. You do not have to clip in right there in the front, but you definitely need to measure beyond where you want that coverage. And again an inch beyond where you have healthy hair that you can secure that top piece with. So once you have that figured out, now it's all about really finding that piece that has the base to cover you correctly.
There's human hair and heat-friendly synthetic fibers that you can take some heat to. There are regular synthetic fibers that you can't take heat to. So there's even quite a vast range of different sorts of fibers, whether it's regular human hair and there are even options. The prices vary within the type of blend of human hair or the type of human hair and how it was manufactured. There are pros and cons to each of these categories definitely.
For example, UniWigs hair toppers come in lots of base dimensions, we have a 5.5" X 5.5" Claire topper for the beginning stage of hair loss; we have a 7.5" X 7.5" Aura skin topper for the progressive stage and an 8.5" X 9" Malanie topper for the advanced stage of hair loss, or even a full wig for alopecia.
Same with colors, you know colors can be tough especially if you're trying to match with toppers. Coloring in both wigs and toppers is the toughest when you're trying to order online. So remember toppers come in all sorts of caps. They can come all the way down, so you're almost wearing a full-on wig except for your own hair is allowed to come out. It's not like you have to pin up your hair wear a topper. You know a base that you just need up in here and it gives you exactly what you need options.
Maybe when you started wearing wigs, you didn't even know too much about toppers at all. But I am sure that you will be so glad you did discover toppers. Because they can be a life-saver in the warmer months. Sometimes you will love popping on a full-on wig especially the synthetic ones that have a great deal to their styles and even if you wash them that memory comes back. A little hairspray, a little hair product maybe to make it your own. It's so fun and it's so wonderful to put your makeup on, figure out what you are gonna wear, and finish it all off with gorgeous hair. As you go on your journey and as you experiment with your wigs, you'll learn what you can deal with and what features you really gotta have.
You may be one of those people and then started experimenting with different price points. Even in your toppers, the more features that you have, the pricier it's going to become. So within toppers, the price points vary pretty dramatically. And it depends on the fiber and the cap construction.
Same with wigs, the prices vary wildly and it all depends on the kind of fiber it is and that cap construction.
UniWigs Human Hair Wig Collection: https://www.uniwigs.com/102-human-hair-wigs
UniWigs Synthetic Hair Wig Collection: https://www.uniwigs.com/40462-lavivid
Take a deep breath and you have options anxiety no more. It's kind of a fun exciting journey to know that you're gonna have beautiful hair all the time. No bad hair days anymore, whether it's a temporary thing or you're finding that you're probably gonna be needing some helper hair to feel good. And that's okay you don't have to feel judged or any guilt, it doesn't mean that you are vain. It means you want to feel the best that you can. When you feel good you can tackle life in a better way, so whatever your reason for needing a little help or a full-on wig, it's your own decision. And it's your journey.
---
---
Writers Cooperation:
UniWigs are seeking for blog contributors who know and love hair. If you know alternative hair or hair related accessories, if you have great understanding of hair trends and fashion, if you are expert in hair care, if you have any experience with salons or celebrities, if you would like to share your experience to help people just like you make the right choice, now contact us at [email protected] to be a blog contributor. Let's discuss the details then.