Top 10 popular E-girl Hairstyles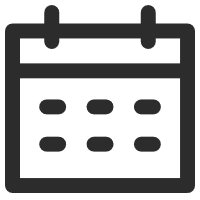 March 29, 2023
Synthetic Wigs 101
Views: 359
From the moment it first appeared, the e-girl hair trend has become a huge hit. And there is a good reason for that. Although there are many different hair trends that have appeared during the last several years, this is the one that has huge attention and focus. Moreover, social media also had its part in it. As a hair trend, it comes as an inspiration from popular subcultures like skate, anime, and goth, all very well known to the fashion community. It is a hairstyle that is characterized by feminine and sweet features. Besides these features, there is also the accent of looking quirky and bold at the same time.
Creating the perfect E-girl hairstyle is not a hard thing. The basis for these hairstyles comes from having bleached or brightly colored hair. Also, some interesting bangs or pigtails will add to the look, which will revive the '90s vibe. Before we head to the top 10 popular E-girl hairstyles, here is an overview for a better understanding of the E-girl hairstyle.
What is E-girl hair?
E-girl hair is a short from electronic girl hair. It is a trend that has become widely popularized by social media, especially from the social media platform Tik Tok. The hair colors that are featured in this trend are most commonly soft and pastel shades. Also, there can be combinations so that there is a creation of contrast. The color choices are applied in chunky streaks, which were very popular back in the 90s. The trend was first started by girls that are playing video games. It emerged at the beginning of the 2000s. Back then, these girls would wear striped clothes and winged eyeliner, which was kind of their signature look.
The E-girl hairstyle might not be suitable for everything. But with all the hairstyles, some looks are more dramatic, and others that are softer. That makes this trend even more approachable and suitable for all different tastes and likes. With the trend still ruling social media and being a choice for girls and women of all ages, here are the top 10 popular E-girl hairstyles that you can immediately try out and become part of this huge trend.
Top 10 popular e-girl hairstyles
1. Blonde highlights
At first, this hairstyle might not sound different that the regular choice when going to the hairstylist. But, the secret to this E-girl hairstyle lies in the hair color options. Blonde highlights are and will be always considered a signature E-girl hairstyle. They can be achieved with big bleached chunks of hair, especially at the front of the head, parted in the middle. They are a good starting choice for those who first explore this hair trend.
2. Pink highlights
Another very popular E-girl hairstyle is the pink highlights. They look very unique and catchy. They are a girly and cute option to add some color to your hair. What is great about the pink color is that there are different shades that can flatter the skin tone and make the bleached hair stand out.
3. Green highlights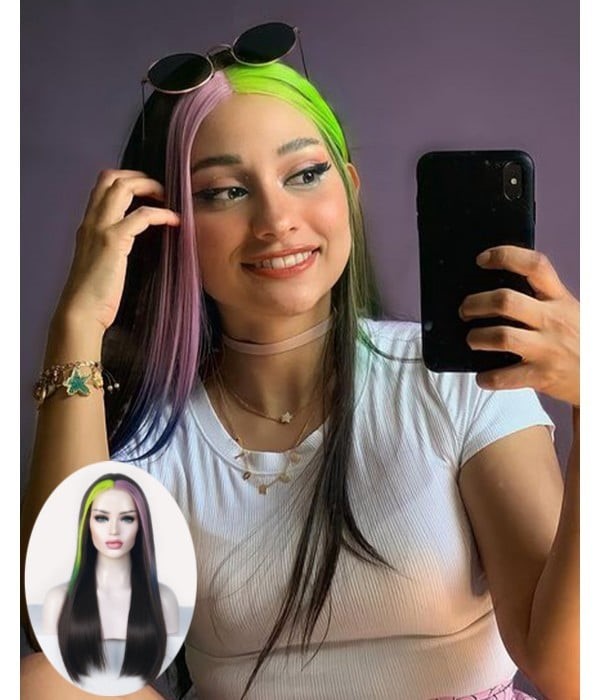 Inspired by celebrities like Billie Eilish and Dua Lipa, the green highlights are trending huge in the department of e-girl hairstyles. They deliver bold and edgy hairstyles, and if you pair them with your outfit, then you have entirely nailed the look. Those with darker hair must first bleach the hair so that the green will come accentuated. As for the green shade, neon green is the best option.
4. Cotton candy pink
Cotton candy pink is a hair color that is a must for achieving a bold E-girl hairstyle and look. It is a great way to put and focus on cuteness. Moreover, it works for any hair length, no matter if it is short or long. Additionally, the bangs would make a nice detail to the entire look.
5. Blue to purple ombre
Experimenting with hair color and hair lengths comes together with this E-girl hairstyle. The best length is the shoulder-length hairstyle. Color the roots of the hair in blue, and as you move down, switch the color to purple. It will deliver a unique style.
6. Frontal discreet yellow
Similar but different than the highlights, a discreet yellow is a color choice that you cannot go wrong. Also, the idea of the E-girl hairstyle is to tuck the hair behind the ear, so choose a frontal piece of hair and color it discreet yellow. If you have dark hair, it will create a nice contrast.
7. Half pink half purple
Mixing and matching two hair colors is always a good idea, especially for the E-girl hairstyles. And there is no better duo than going half pink half purple. Opt for pastel pink and purple shades and let me melt together onto the entire hair.
8. Black and white
The best contrast comes from having both black and white colors on the hair. That is also a great way to sport some of the trendiest E-girl hairstyles. This is a hairstyle that looks great on shoulder-length and even longer hairstyles. Go bold with one part white, and one part black.
9. Single highlight
The E-girl hairstyles are predominantly based on shorter hair. They are cute and somehow have become a signature look. So, to make that hairstyle more interesting pick some vibrant and outstanding colors. Add it to only one streak of your hair, on only one side. It will create a catchy look.
10. Braids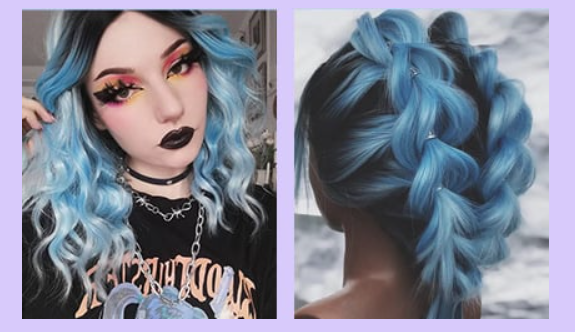 Believe it or not, braids are a popular E-girl hairstyle. They are even considered one of the most classic styles of the E-girl trend. As a hairstyle, they go great with any hair color and any hair length.
These top 10 popular E-girl hairstyles will definitely come as an inspiration for all those willing to try out this trend. Moreover, at UniWigs, you can find a variety of human hair wigs that might help you flaunt any of these trending hairstyles. Without having to commit to the look, made out of natural human hair, human hair wigs are a wonderful option to explore your hair limits.
---
---
Writers Cooperation:
UniWigs are seeking for blog contributors who know and love hair. If you know alternative hair or hair related accessories, if you have great understanding of hair trends and fashion, if you are expert in hair care, if you have any experience with salons or celebrities, if you would like to share your experience to help people just like you make the right choice, now contact us at [email protected] to be a blog contributor. Let's discuss the details then.