Things you should know about wig cap construction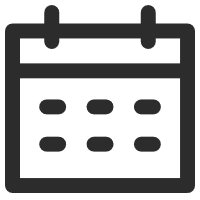 November 29, 2018
Human Hair Wigs 101
Views: 2322
Nowadays, more and more celebs use wigs to debut innovative and disposable looks. Wigs have become the mark of a bold and edgy taking on personal styles. For a high quality wig, the base (referred to as a cap) is very important. We provide you with different kinds of caps to meet your different demands. Today, let me show something you should know about wig cap construction. If you hesitate to choose cap construction, this article will be helpful for you.
Hand-tied
As time goes by, classic weft-sewn wigs no longer meet wig wearers'needs. They seek for more comfort and more natural looking. That's where hand-tied (also refers to as hand-knotted) caps come to sight. This type of cap involves a great amount of manpower hours, yet it offers a highly natural look, lighter weight, and super comfort.
Depending on different materials hairs are hand-knotted into, there are three types of construction fabrics used on UniWigs products: lace, monofilament, and silk. Each approach has its own features and meets various needs. And they are usually combined with each other or other materials due to high manpower demands and cost, such as wefts or stretchy mesh.
Lace Front
Lace Front Cap, which is a popular cap construction in recent years, uses the technology of the front lace and hand-tied to give a natural hairline effect. The area of the lace can be customized according to customer requirements. The more common black lace area is generally 13"x3", and the white one is 5"x1.5" . Because it involves the hand-tied process, the value is relatively higher than the full mechanism. It allows you to part and style the wig as desired.
Monofilament
Mono Top Cap is more commonly used in medical wigs. Mono (monofilament) refers to a kind of material, similar to lace, but the mesh is denser and the surface is smoother. It is generally transparent and mainly used for the top part of the head, showing the feeling that hair grows from the scalp. The rear part of the cap can adopt a mechanism or hand-tie. And the front part can also be provided with lace. There are many combinations. The mono crown and mono part cap constructions are actually derived from the traditional mono top, but because of the reduced hand-tied area, the cost is reduced while achieving a comfortable and realistic effect.
Full Lace
Full lace cap is 100% hand-tied lace cap construction. It has the natural appearance of scalp wherever the hair is separated, and imitates most successfully the natural movement of real hair. They are virtually undetectable and can be worn in a variety of styles including a high ponytail or updo. It is more suitable for those who like to style different hairstyles and create new fashion trends.
Glueless Lace
In the glueless lace wigs, the whole lace is 100% full hand - knotted, on the basis to improve the natural and comfortable look. Glueless full lace with stretch at crown can be adjusted at the back. The elastic mesh distance lace edge 1 inch, clip fixed, if you wear on the stick horse tail will not tilt, more natural. The wig cap's elastic netting begins one inch from the edge of the lace and is fixed with clips.
Silk Top
Skin Top is usually woven by Swiss mesh material or French mesh material, and then the hand-tied hair is taken out from the upper layer of silkworm to shape the feeling of hair growth from the scalp. The bottom is covered with a layer of fabric to cover the middle hand-tied . The bottom is covered with a layer of fabric that covers the hair nodes of the middle hand-tied part for a more comfortable fit. This is solid and realistic, and belongs to the current production process of relatively high-end products. It is hard to distinguish silk top from your own skin.
---
---
Writers Cooperation:
UniWigs are seeking for blog contributors who know and love hair. If you know alternative hair or hair related accessories, if you have great understanding of hair trends and fashion, if you are expert in hair care, if you have any experience with salons or celebrities, if you would like to share your experience to help people just like you make the right choice, now contact us at [email protected] to be a blog contributor. Let's discuss the details then.