Things you need to know about World Cancer Day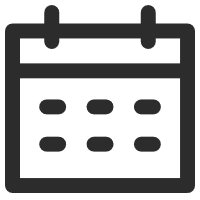 February 04, 2021
News
Views: 893
Have you ever cared to imagine a Cancer free world? This can, and will only happen if we all play our part in the fight against this global pandemic that has seen the death of so many people around the world. The emergence and outbreak of cancer globally has seen the UICC seating down to discuss ways in which the whole world can play a part in the fight against cancer. As of 2018, there have been 18.1 million new cases and 9.5 million cancer related death.
What is World Cancer Day
World Cancer Day is a global initiative that was put together by the Union of International Cancer Control meant to resonate and inspire change even past the day. This noble campaign aims at building long lasting discussions around cancer as well as raise awareness in communities and impact driven action.
What is the theme for World Cancer Day 2021
Every year the World Cancer Day is run on a theme that is meant among other things to encourage as well as rule out the stigma around cancer. Ranging between 2019 – 2021 the campaign has and still runs on,'I AM, I WILL'. Imperative to note about this theme is the solemn fact that it clearly nullifies myths and negative thoughts that have spiraled around individuals and communities at large. This theme also encourages every individual to play their part in the fight against cancer. It is every human being's responsibility to create a safer and cancer free environment not only for us but for generations to come. It is entirely up to us to make a brighter and healthier future for all. Get personal and say, I AM unstoppable and I WILL fight for a cancer free world.
The Significance of World Cancer Day
There has been a lot of misconceptions and negative attitude around cancer as a diseases. Communities have not been entirely exposed to what they can do as well as how they can be useful in the fight against cancer and stopping the stigma around it. The main aim of World Cancer Day is target the bias around cancer while creating a safer haven for those who are fighting this deadly disease.
World Cancer Day also serves as a campaign to show love and compassion to those who are directly affected by cancer. It is imperative to note that with the stigma around cancer, people affected tend to go through not only physical pain but also mental and emotional stress. World Cancer Day comes with a ray of hope for those affected and simply sending a message out there that we are in this fight together.
Significantly the World Cancer Day serves as a celebration for what has been achieved as well as what is yet to be in the fight against cancer. This initiative has seen communities rallying behind and creating a safer place for people battling cancer. Even past the 4th of February conversations are still going on as to try to fight cancer. The most vital thing we can do for people affected by cancer is to focus on what is important to them. This include taking care of their financial need and providing for them whilst they focus entirely on beating cancer.
Video from WorldCancerDay.org
What can you do for World Cancer Day
The fight against cancer and the stigma around it is everyone's responsibility. We all need to get involved in any way that we can because together we can create the change we want to see. Here are some of the things we can do to show support and be involved in the fight against Cancer.
1. Getting checked and screened for Cancer even when we are scared.
The fact that cancer is non selective and no one is immune from it, means we ought to constantly go for checks from professionals around us so that we can be sure of our status in view of cancer.
2. Push the boundaries and get insight about cancer.
It is so important that as we fight against cancer we make known to ourselves what cancer is about and how best we can try to eradicate it. This has seen small community groups emerging and having people share ideas on how to be supportive to those affected.
3. Advocate for action
As the whole world join hands in the fight against cancer, there are several activities that have been put forth in a bid to show support to those fighting cancer. Several campaigns have been put together and some of these include virtual marathons and online campaigns on zoom and other social networks. These global campaigns are simply a message out there that we are in this fight against cancer together.
Challenges surrounding World Cancer Day
In as much as the World Cancer Day is concerned, there have been some considerable challenges surrounding the good cause. Firstly, we have to look at the fact that not everyone has been enlightened on what they can do to help in the fight against cancer. It is of vital importance that information is disseminated globally and everyone is aware of the role they ought to play.
Secondly with the stigma around cancer as a disease, it has since become even harder to reach out because of covid 19. The enforcement of lockdown measures to try and contain the spread of the virus has simply added to the challenges. It means now communities can not physically hold fundraisings and campaigns towards the fight against cancer. However, communities have had to rethink their activities and at some point hold virtual fundraisings towards world cancer day and beyond.
In the same light, the fear and misinformation around cancer has also become a major challenge especially with the emergence of covid 19. Cancer patients are now more afraid to visit the hospital due to fear of contracting the virus. Also with the travel restrictions it is impossible for cancer patients to seek for help.
---
---
Writers Cooperation:
UniWigs are seeking for blog contributors who know and love hair. If you know alternative hair or hair related accessories, if you have great understanding of hair trends and fashion, if you are expert in hair care, if you have any experience with salons or celebrities, if you would like to share your experience to help people just like you make the right choice, now contact us at [email protected] to be a blog contributor. Let's discuss the details then.