Things that Your Stylist Isn't Telling You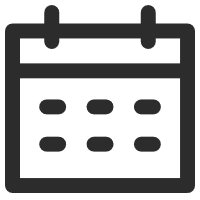 January 26, 2019
Whispers from Customers
Views: 1620
Everyone of us has many experience of going to a salon and get the hair styled. However, there are a few things that your hairstylist isn't telling you.
Celebrities Have Hair Just Like Yours
No matter where you see a celebrity, you see her hair is in perfect condition. The truth is they have hair just like you and me. However, celebrities all have a professional team of stylists, wear wigs or extensions, and use top of the range hair caring products. Each time they show to the public, a lot of hair work has been done by their team.
Hair Caring Products are Important
Have you noticed that every time you come back from a salon, your hair is just perfect. It feels so good and soft and in great shape. However, after a wash, everything just goes back to the very beginning. Why is this? The fact is that you need to use professional hair caring products for your hair and you need to know how to style your hair yourself, liking making some curls or straightening it. It really takes a lot work to maintain the salon hair everyday.
Not All Hair Can be Bleached
Adding highlights to the hair is so popular these days, but not all hair can be highlighted. When you ask your hairstylist to add highlights to your hair, the hairstylist will test your hair first but they are not telling you this. After you park yourself on their fluffy chair, they might apply a special shampoo to your hair and check the elasticity of your hair. After the test, they know in their mind to what extent your hair can be bleached and what bleaching chemicals should be used.
Bleaching Damages Your Hair
You might have heard that bleaching can cause damage to your hair. How can it be? Let's see how bleaching works. In the bleaching process, the color is removed from your hair through the process of oxidation. Oxidation decolourizes the pigment in your hair shaft and this is why bleaching will turn your hair almost white if it's left on for a long time.
Of all dying processes, bleaching is the most damaging and it is highly recommended to have a hairstylist to do this for you. Bleaching can cause dryness, brittle, inelastic hair, split ends to your hair. If the hair is bleached once, it is not likely to handle more chemically processes like adding permanent curls, etc.
All in all, the hair styling process can be exhausting, time and money consuming and damaging. There actually is an easy way to achieve high fashioned hairstyles every day without causing damage to your own hair and wearing wigs is a great option. Visit www.uniwigs.com to find your dreamed hair.
---
---
Writers Cooperation:
UniWigs are seeking for blog contributors who know and love hair. If you know alternative hair or hair related accessories, if you have great understanding of hair trends and fashion, if you are expert in hair care, if you have any experience with salons or celebrities, if you would like to share your experience to help people just like you make the right choice, now contact us at [email protected] to be a blog contributor. Let's discuss the details then.