These Twins Love Super Long Ponytail Extensions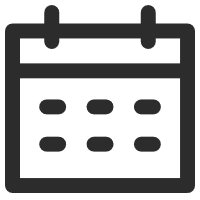 December 02, 2021
Hair Extensions 101
Views: 1552
Twins Mackenna and Taylor are huge Ariana Grande fans, and they have a dedicated YouTube channel named Pink Sweetener where they post Ariana related content such as outfit recreations, lookbooks, mini music videos, and Ari-inspired hair videos!
Mackenna and Taylor have a weakness for all things Ariana Grande. It is no surprise as Ariana's unique style has set many fashion and hair trends over the years.
The singer has developed her own recognisable style, from her white knee-high boots to her long baggy t-shirt dresses, to her girly style while on tour, and of course her statement high ponytail.
Not only do twins Mackenna and Taylor really look like Ariana, but they also love to post YouTube videos recreating some of Ariana Grande's hottest looks. One of the ultimate parts of any hot look is hair, and these twins love replicating Ari's statement https://www.uniwigs.com/hair-extensions/43269-ariana-32-wrap-around-synthetic-ponytail-extension.htmll.
Of course, Ariana Grande is known for her high ponytail. The singer has famously worn the high ponytail for years due to her hair becoming damaged from dyeing it red so often for the Nickelodeon series Sam and Cat.
Ariana set the trend for high ponytails everywhere, and it has become a popular hairstyle today!
To achieve such a long and thick ponytail, ponytail hair extensions come in super handy. Even Ariana Grande herself wears ponytail extensions to achieve her statement pony. Ponytail hair extensions are available from UniWigs.com in both synthetic and human hair options, as well as a variety of different shades. UniWigs pony extensions can be simply wrapped and secured around your existing ponytail, to create a long, thick, and luscious ponytail instantly!
These extensions are more affordable compared to regular hair extensions, and they can upgrade any look instantly. Perfect for enhancing your pony for casual days out or to wear in the evening to a party or special event, these extensions will seriously take any look to the next level.
Mackenna and Taylor also use ponytail hair extensions to achieve their stunning high ponytails as seen in some of their videos.
The twins recently posted a UniWigs review video on Pink Sweetener, where they reviewed the UniWigs Irene 32-inch Wrap Around Synthetic ponytail extension in the shade H8B Brownie Brown.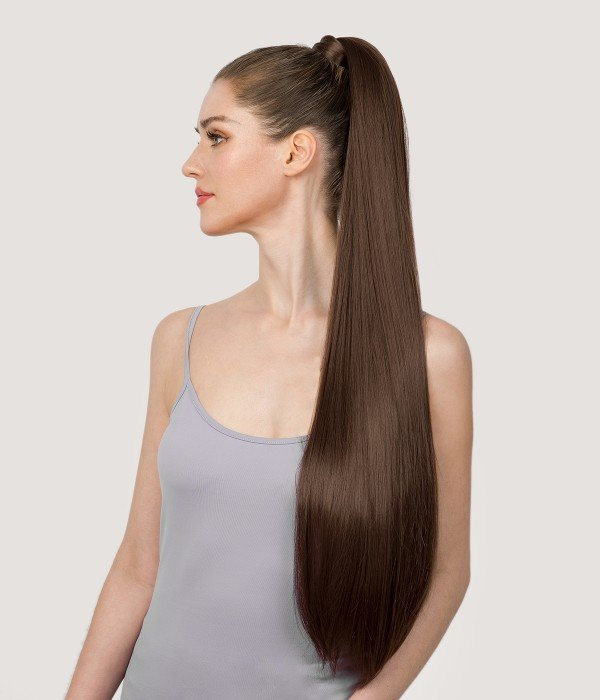 Irene 32" Wrap Around Synthetic Ponytail Extension – Shade H8B Brownie Brown – $28.90
In their YouTube video, the twins say that they always give 100% honest reviews about the products they film, and they gave an honest review about the UniWigs Irene ponytail extension - and we are so here for it!
So first off, Taylor says that the ponytail hair feels "silky" and "a lot like real hair", while Mackenna agrees that the synthetic fiber feels smooth. The twins mention that although the Irene ponytail extension is heat resistant, they prefer to keep theirs straight and sleek to properly achieve the Ariana Grande ponytail look.
The twins mention that the hair looks realistic and "matte", as the ponytails are not overly shiny like some synthetic hair can be. Taylor and Mackenna also note that the ponytails did become tangled because they were so long, but that they brushed out easily with their boar bristle hairbrushes and the hair returns to being silky, smooth, and soft.
The twins mentioned that they liked the H8B Brownie Brown brunette color, but that it was a warm shade with tones of red in, and very slightly different to their own hair color. Taylor happily says that although the ponytail is super long at 32 inches, she notices that the hair feels more "lightweight" to wear compared to other ponytail extensions she has worn.
The twins were really happy with their ponytails and exclaimed that they love their UniWigs ponytails!
So, overall, Ariana Grande fans Taylor and Mackenna from the growing YouTube channel Pink Sweetener were super happy with their UniWigs Irene 32-inch Wrap Around Synthetic ponytail extensions.
Their YouTube review video was honest, and they gave their authentic opinions on the Irene ponytail. Feel free to go check out their YouTube channel Pink Sweetener to view their content!
---
---
Writers Cooperation:
UniWigs are seeking for blog contributors who know and love hair. If you know alternative hair or hair related accessories, if you have great understanding of hair trends and fashion, if you are expert in hair care, if you have any experience with salons or celebrities, if you would like to share your experience to help people just like you make the right choice, now contact us at [email protected] to be a blog contributor. Let's discuss the details then.