THE ULTIMATE GUIDE TO AT-HOME HAIR DYE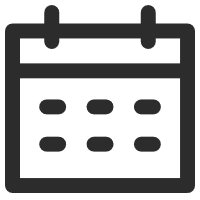 October 29, 2020
How tos and Tips
Views: 1330
Coloring your hair at home can be quite the task. You might mix things up, get stains here and there or ultimately not end up with the actual colour you set out to achieve. We understand that going to the salon can be expensive or the salon may not be anywhere close to you, so we have made this article to guide you through at-home dying.
There are a few things you should know if you want to dye your hair at home:
• The model on the dye box may be deceiving. The end result might give you a lighter colour. Check the chart on the top of the box for a more accurate representation of the color you can achieve with the dye.
• If you are going for a permanent dye, get a colour slightly darker than your choice, but if you want a temporary dye, a colour that is lighter than your choice of color will be more preferable. This is because of the presence of the developer in darker colours.
• You might need two boxes for very long and full hair to ensure full coverage.
• Go for a warm-toned colour if your hair is curly or frizzy and a cooler shade if your hair is straight and fine.
• Choose a product that does not contain harmful content like ammonia peroxide or alcohol that may dry out your hair.
• Before using any dye, ensure that you have read the instructions. Different dyes could have different effects. You should know if there is a specific application method for your dye.
Now, let's get into dying the hair properly. For best results, it is better to avoid washing your hair in the 24 hours before dying. The dirtier, the better. The hair's natural oil protects the hair strands during the dyeing process.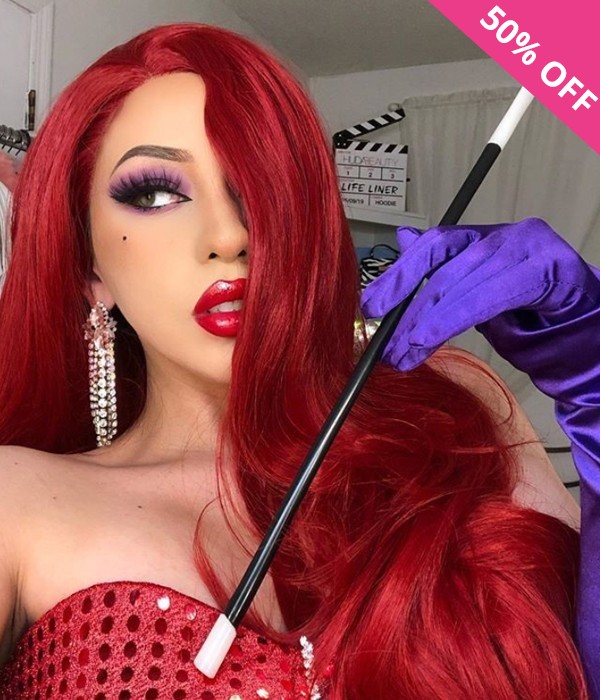 Follow the following steps to dye your hair
1. Firstly, for an even application, we recommend you split your hair into sections, say four or three sections.
2. Wear your gloves. A box of dye usually contains a pair of hand gloves but it is wise you keep yours handy, in case you need them when you wash the dye off.
3. For each section of hair, apply the dye starting from the bottom and work your way up to the top.
4. Use a handheld mirror to check the back of your hair on another mirror so that you don't miss any spots.
5. Work with the foam the dye forms to massage your hair thoroughly. The more you massage, the more you can evenly spread the dye and get better coverage.
6. If your hair has been dyed before, it might be difficult to get the new dye to evenly cover your hair without it becoming patchy. You may need a professional to help you.
7. Wear a disposable shower cap to prevent dripping.
8. Rinse your hair until the water runs clear.
9. Finally, use a colour safe shampoo and conditioner.
How to get rid of dye stains on your face and along your hairline
It is very beautiful to have pink hair but not a pink forehead. You can follow the above steps to dye your hair color, but if you are not careful, you may be dyeing your face, hairline, and hands in the process. The following tricks will help you get rid of the dye stains on your face and hairline after dying.
Makeup remover
Makeup removers are inexpensive and very effective. This same remover can help you with the dye stains on your hairline and face. Simply drop some of the solutions onto a cotton ball and pat the affected parts gently. Wait for about five minutes, and rinse.
Baby oil or olive oil
Oil breaks up colour, and it can be effective in removing dyes as well. Oil is great to use because it is not as corrosive as some other options. Coat your hairline and areas affected with the oil and rub it in with your fingers. Leave the oil for as long as possible since it is not harsh, then wash off with soap.
How to remove hair dye from your scalp
Your scalp may also be stained with dye. The following can help you remove the dye.
Toothpaste
We know it sounds strange but you can actually remove stains from your scalp with toothpaste. Use your fingertips to apply a small amount of non-gel toothpaste onto the affected areas of your scalp. Next, use a soft-bristled toothbrush to very gently rub the area. Then, dip a cloth in warm water and clean off the toothpaste.
Rubbing alcohol
Rubbing alcohol can help you remove stains from your scalp. Dip a cotton swab in the rubbing alcohol and use it on the affected areas of your scalp. Afterward, rinse the stained area with lukewarm water.
Lemon juice
Lemon juice can also help you remove dye stains. The only downside is that it can dry out your hair.
How to get rid of dye stains on your hands and nails
It is not strange to see stains on your hands and nails. After all, you applied the dye with them. You can remove the stains with:
Liquid laundry detergent
Use a detergent that has no fragrance or dye on your hands and rub with both hands vigorously. Add warm water or makeup remover and scrub with the detergent, then wash your hands.
Nail polish remover
Nail polish remover can remove dye stains on the nails. Use a cotton pad to wipe off the stain after applying the nail polish remover on it.
Baking soda and dish soap
Mix baking soda and dish soap in your hands and scrub the affected areas. After scrubbing for a few minutes, wash off the mixture with warm water.
How to prevent hair dye stains in the first place
The best way to prevent dye stains is to take steps to avoid them. You can stop any stain from happening by following these steps:
• Coat your hairline with a layer of petroleum jelly, lip balm or moisturizing cream or possibly, masking tape before applying the dye.
• Wear gloves to protect your hands and nails from stains.
• Clean off every stain as they happen so they do not have time to set.
• Keep the dyed portion of your hair up.
Treat your skin well after dye removal
Dying your hair and dye removal involves many acts of applying chemicals and products onto your skin which may be irritating on sensitive skin. We must treat our skin well after dyeing our hair. Moisturize your hands after washing them from any dye.
Remember that dye is made for hair, not the skin. You might develop irritation if your skin comes in contact with the dye. So treat your skin immediately. The best thing to do is to take preventative measures to avoid hair dye from sitting on your skin.
With that being said, have fun trying out your DIY home dye and don't miss our Halloween Sale 2020.
---
---
Writers Cooperation:
UniWigs are seeking for blog contributors who know and love hair. If you know alternative hair or hair related accessories, if you have great understanding of hair trends and fashion, if you are expert in hair care, if you have any experience with salons or celebrities, if you would like to share your experience to help people just like you make the right choice, now contact us at [email protected] to be a blog contributor. Let's discuss the details then.