THE MOST DETAILED UNBOXING AND THE FIRST IMPRESSIONS OF UNIWIGS SYNTHETIC LACE FRONT WIGS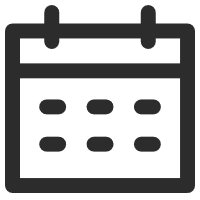 May 30, 2019
Whispers from Customers
Views: 2397
What do you want to know the most when you're about to purchase a wig online? For me it's the unboxing and the details. As I cannot touch the item online, I want to make sure I know everything about the item. That's why I'll do a written unboxing and the first impression of my UniWigs Synthetic Lace Front Wig for you.
What's inside the box

Care Instructions

This wig is $119.89 and has free shipping on US orders over $89. I have a little card with care instructions inside, which is useful. I do always like when the brands send care tips with their wigs. If you're new to wigs and you're spending this much money on a wig, it's nice to have information.
You don't want to ruin the wig and you need to know how to take care of it and wear it. This stuff is mainly about how to wash the wig and it does have a warning to avoid heat if you're not professional. Judging by that I'm not sure if it's heat resistant. It says on the website that it's heat friendly fiber and you need to keep the temperature between 90-140 Fahrenheit when using heat on it. If you're going to use heat on it, make sure you use as low heat as possible.

Warning Message

In the box at the top we have the message on the top that says "Once the lace is cut the product is not eligible for any exchange or returns".
The wig and extra accessories

The wig is wrapped in a hair net as usual, which keeps it all nice and neat. I like to keep this net when I store my wig. It really does look as natural as the pictures online, which is awesome. A lot of the time the wigs are a little bit different because of the different lighting and the screen.
While I'm shaking it around and brushing through it a little bit, you can see that the fibers look natural. There's no plastic shine. It also feels very natural. It's not mega smooth and silky like these more expensive wigs are. But it does feel very soft in a more realistic way. I'm gonna say the fibers and hairs on this wig are probably the most natural and realistic that I've ever owned on a wig.
I have some extra clips, which I have never actually received from a wig company before. These little clips are put into the lace front where you can secure it to your head.
I have a flesh colored wig cap, which is better for a lace front. And the black wig cap is usually used for non-lace fronts.

The Roots

Another thing that I definitely think helps make it more realistic is the dark roots, which I always love in a lace front wig. Many wigs have black dark roots and that can look good, however a lot of the time that looks a bit more unnatural. Whereas this wigs root is dark but more of brown. The way the roots fade into the peach looks fantastic.
Another thing that I really love is the roots continue the entire way through the wig, which I always love. I hate when lace fronts only have the dark roots at the top. For me my favorite thing is to have dark roots. It makes the wig look so much more natural.
The Shade
Another thing that I want to show you is that it has a blend of different shades all the way through the wig. Some bits are more of a peachy pinky. Some bits are browner. Some are dirty blonde. It helps give it a lot more dimension and makes it more interesting. It has a slight layering at the bottom. I love it.
Here is what it looks like inside. It's a standard lace front. It's got the lace in the front and has the elastic straps that you clip on to fit your head size. It also has extra clips inside to help keep it in place so that it's not going to slip around and fall off your head.

The Parting

You get about 13*5 space size for parting. It dips in the middle. I guess it's more meant for a middle part. That's the way it arrived in the middle part. You do still get the space if you want to part it to the side.

I hope this unboxing and my first impressions were helpful for you!
Find more UniWigs Customer Reviews by click here.
---
---
Writers Cooperation:
UniWigs are seeking for blog contributors who know and love hair. If you know alternative hair or hair related accessories, if you have great understanding of hair trends and fashion, if you are expert in hair care, if you have any experience with salons or celebrities, if you would like to share your experience to help people just like you make the right choice, now contact us at [email protected] to be a blog contributor. Let's discuss the details then.