The introduction of synthetic wigs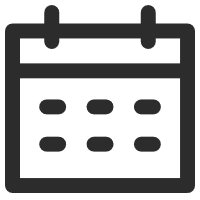 September 21, 2018
Synthetic Wigs 101
Views: 2605
Wearing a synthetic wig can be difficult as well as daunting for many to manage. There are quite a few aspects that need to be kept in mind and can help a long way in wearing synthetic wigs. It is extremely vital to find a synthetic wig that matches with your skin tone and provides a natural look as well as feel to it. It is important to look out for a wig that has an appealing and an out-and-out natural look.
Going pin-straight is a good option which goes well with almost any and every dress and is truly versatile too in the sense that it can be worn for a business meet to an evening outing with friends. If you wish to include the fun element to the scheme of things, you can have these synthetic wigs worn in a curly fashion, which again is of course ideally suited for curly heads bestowing that spunky look.
One of the finest aspects of wearing synthetic wigs is that you can turn your vision of a certain hair texture into reality by wearing them rather than only be contented with dreaming of the same. It is desirable and definitely recommended to be searching for wigs having adjustable straps and combs for keeping things secured. Although many wigs come with belt, however, it is relatively difficult to find those with extra support. For wearing a synthetic wig, it is also of utmost importance to be cleaning it on a regular basis. Many people generally ignore this aspect but it is as important to clean wigs as much as one's natural hair, the reason being simple and quite obvious that it is exposed to dust and other elements just as human hair is. Thus, by cleaning your wigs regularly you ensure for yourself the fact that it lasts for a good long period of time and you get a very good Return on Investment (RoI).
While wearing synthetic wigs, it is to be ensured that it is adjusted well and clipped properly. It is possible to secure the clips to the wig's side rather than adjacent to one another and thereby preventing the wig from bunching together. For those having medium and long hair, the hair needs to be wrapped around the head pinning it in place allowing a smooth look beneath the wig.
If you are keen to put up a sweet and modest appearance then the sides of the hair can be pinned to the back. There are many ways of wearing synthetic wigs. You can adorn a casual sort of look yet making a statement-making appearance if you try a braided version. Wearing wig caps is a great way to have a sporty look and simultaneously also secures the natural hair aiding the wig to sit perfectly on the top.
Give yourself the grandeur of choice and a variety of options to come up with a suitable synthetic wig and wear it in style making a purposeful statement of your liking.
---
---
Writers Cooperation:
UniWigs are seeking for blog contributors who know and love hair. If you know alternative hair or hair related accessories, if you have great understanding of hair trends and fashion, if you are expert in hair care, if you have any experience with salons or celebrities, if you would like to share your experience to help people just like you make the right choice, now contact us at [email protected] to be a blog contributor. Let's discuss the details then.