The Inspiring Hair Loss Stories from UniWigs Customers Episode 5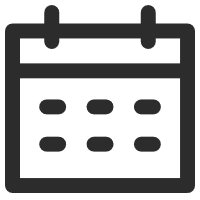 September 03, 2021
Hair Loss
Views: 1091
The Hair Loss Story from Larina S.
Larina S. is wearing UniWigs Cherry Blossom Synthetic Lace Front Wig
"When you don't dress like everyone else, you don't have to think like everyone else."-Iris Apfel
I have always enjoyed loud fashion, bright colors, crazy patterns. I use my personal fashion as a way of expressing my (loud) personality. Wearing wigs has made doing that much easier and sooooo much more fun!!! Having dealt with hairloss for half my life now, it's made dressing up less exciting - though I still found my ways around being loud…
Now I feel like I can play dress up to literally sit in my house! Haha Maybe bc I'm psycho and have no life… idk lol What about you guys?? Did you find your desire to dress up increased when you started wearing hair?? If you don't wear hair currently, do you tend to dress down because of hairloss? I know I certainly did! Anyway… happy pride month y'all! Just a reminder to spread some love around today and let that freak flag fly high - not just during pride but ALWAYS!
The Hair Loss Story from Amanda H.
Amanda H. is wearing UniWigs Zoe Human hair Mono Wig with Bangs
"The things that make me different, are the things that make me." - Winnie the Pooh
When I was young, I didn't want to be different because that meant I would stand out, which was way out of my comfort zone. Then, I got alopecia and immediately I was different. I immediately stood out. And I hated it. So I got a wig- one wig. And I wore that one wig religiously. Because that one wig was the one thing that allowed me to blend in and not be seen. That one wig did not come off my head for any reason. Heaven forbid anyone see my struggles and see my differences. My wig was a box and I was the broken puzzle inside of it.
...Until one day, I got tired of being a broken puzzle and I took that lid off the box... I took that lid off and miraculously, my puzzle pieces started getting put back together- by me and all the people around me. And because I was getting put together again, I didn't need to hide in that box anymore. That box ended up being a part of the puzzle. My wig no longer served as a security blanket. My wig started to become a part of me and a way for me to express my uniqueness. My one wig turned into 15 different wigs - 15 different puzzle pieces that make up part of me.
Some days, a few of my puzzle pieces come undone. I have bad days here and there and want to go crawl back inside that box on occasion. But 99% of the time, I feel so grateful for this life I've been given, for it has gotten me to a place of acceptance and understanding of the world and everyone's differences. And besides, who doesn't want to have the option to change hairstyles on a whim! The wig life is the fun life, my friends. 10/10 would recommend
---
---
Writers Cooperation:
UniWigs are seeking for blog contributors who know and love hair. If you know alternative hair or hair related accessories, if you have great understanding of hair trends and fashion, if you are expert in hair care, if you have any experience with salons or celebrities, if you would like to share your experience to help people just like you make the right choice, now contact us at [email protected] to be a blog contributor. Let's discuss the details then.