The Guide of How to Choose Your First Wig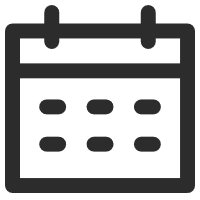 November 17, 2021
How tos and Tips
Views: 1162
When you buy a wig, are you wondering which one is more suitable? It seems a little daunting to choose from so many kinds of wigs. This article will introduce some wigs in detail and provide some tips to help you choose the appropriate wigs.
Here are 6 factors to consider when choosing the amazing wig to achieve a more wonderful you:
Cap Construction
Hair Texture
Hair Color
Hair Length
Hair Density
Cap Size
As there are many styles and types of wigs, you may feel hesitant about the whole experience, but please rest assured that there is no need to be afraid! Over the years, the wig industry has been significantly improved, and now they provide the appearance you want and blend seamlessly with your scalp. Just follow our simple guide and you will find a wig that suits you!
Cap
There are several cap on the market, there are Mono, Lace, Silk and skin. Today, we mainly focus on lace cap. The most common base including Korea lace, Swiss lace and French lace. There are many lace cap constructions on the market for you to choose from:
Lace Front Wig
Lace Closure Wig
Lace Part Wig
Full Lace Wig
Gluess Wig
If you are wearing a wig for the first time and do not have enough experience, it is recommended that you wear a lace front wig. Because they are relatively simple and cost-effective. Here are some front lace wigs recommended for you.
Lace Front Wig
Lace Closure Wig
Lace Part Wig

(Pic from Google)

Cap Constructions is the first and core factor to consider when you buy lace wigs. About lace front wigs, if you want a large parting line space, you can choose a lace front wig. In this way, you can separate your hair in a large area and gain more flexibility in styling. If you want to save money and time, you can choose a lace closure wig. If you want a super affordable lace wig, you can choose a lace part wig, like the T part, which can also make you look realistic. In addition to the above three situations, if you want super realistic lace wigs, you can choose invisible lace wigs, especially HD lace wigs, which are the highest level of lace products on the market. At present, UniWigs can provide you with the first two types, and we will continue to update and expand the types of wigs cap constructions in the future.
Hair Texture
Once you have determined the wig cap constructions you want, you can choose the texture you want:
There are Deep waves, kinky curly, body waves, straight, and yaki straight on the UniWigs.
Deep Wave
Kinky Curly
Body Waves
Straight
Yaki Straight

Hair Color
Color is also another important element you need to consider when you choose a suitable wig. There are so many colors in the market, and UniWigs.com also offer a color system to every customer. And also, I recommend some affordable color wigs to you. The most popular and classic colored wigs are all here:
Ombre Strawberry Blonde
Honey Blonde Highlight 4-27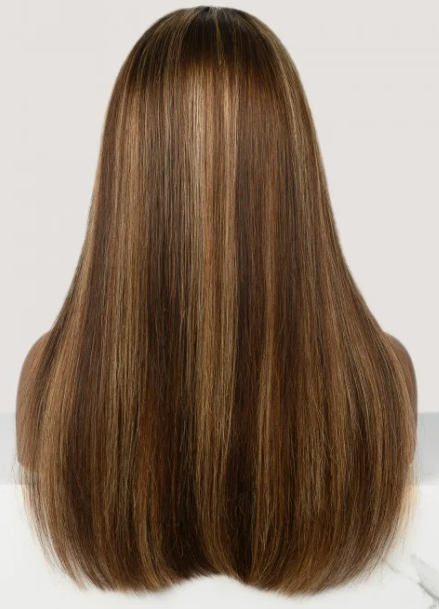 613 Platinum Blonde
Ombre Burgundy 
Burgundy 99J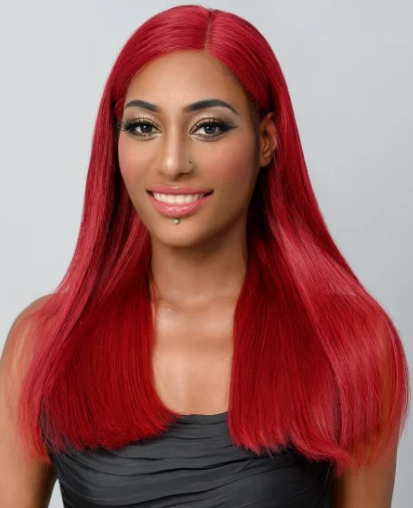 Hair Length
Hair length can be selected in a wide range at UniWigs. For BOB, you can choose from 8 inches to 12 inches, and for long hair, you can choose from 14 inches to 26 inches. If you need a longer length, please contact our customer service for custom-made. We will try our best to meet your needs.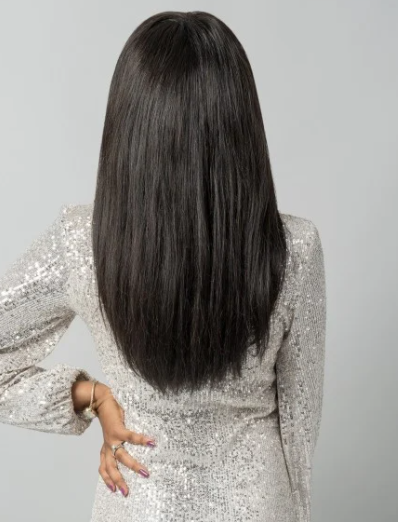 Hair Density
Actually, 130%-150% density is suitable for ordinary daily needs, 180% or 200% density is suitable for people with thick hair needs, and 250% density is suitable for ultra-thick hair needs.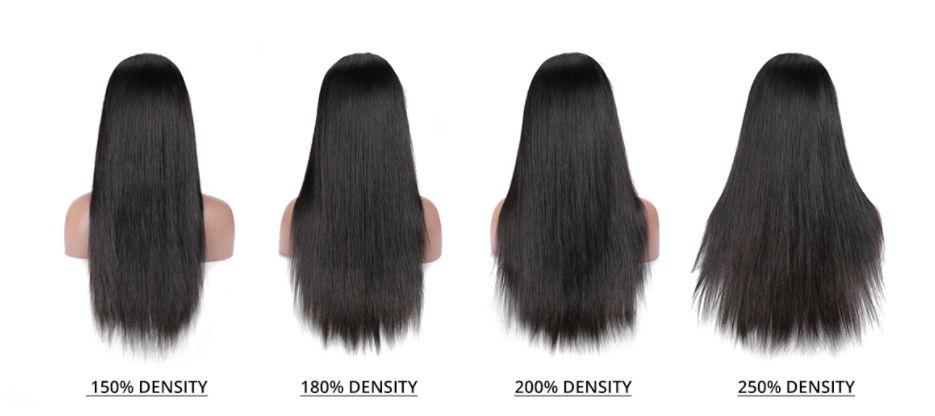 (Pic from Google)
Cap Size
The sizes of the cap are currently divided into small, medium, and large. Choose the appropriate hat size according to your head size. At present, the size of UniWigs is only available in M size, which is suitable for most people. however, if you have special size requirements, please contact our professional customer service for customized service.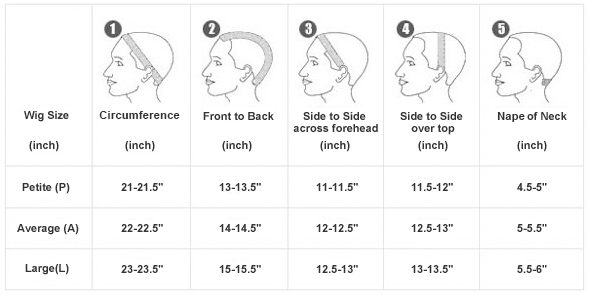 Whether you are a wig wearer or a novice of wig, we hope that this article will be helpful. You can use the detailed information provided here to learn more about the interesting process of discovering wigs that suit your needs and desires.
In a word, you will like your new appearance of wearing the wig. The more you know, the easier it is to make the best choice.
After finding the perfect wig, don't forget to share it with us on IG and tag @ChocHair_UniWigs in the post!
---
---
Writers Cooperation:
UniWigs are seeking for blog contributors who know and love hair. If you know alternative hair or hair related accessories, if you have great understanding of hair trends and fashion, if you are expert in hair care, if you have any experience with salons or celebrities, if you would like to share your experience to help people just like you make the right choice, now contact us at [email protected] to be a blog contributor. Let's discuss the details then.