The Best Single Product to Fix Localized Hair Loss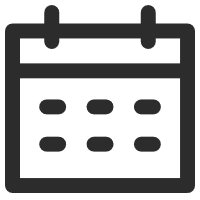 February 20, 2022
Human Hair Wigs 101
Views: 911
Baldness isn't necessarily something we think about until it's staring us right between our eyes. Hair loss is a common problem that many people experience. Though there are a variety of causes, one type of hair loss that is not often talked about is localized hair loss. This occurs when hair begins to thin or fall out in a specific area on the head. Though it can be embarrassing and make you self-conscious, it is essential to remember that localized hair loss is not uncommon, and treatments are available. Here we will discuss the different causes of localized hair loss and some available treatments.
Why Localized Bald Spots Appear?
There can be a number of reasons for having patches or spots on your scalp. It could simply just mean that you have been through some hard times, which caused immense stress. It may also come from an underlying medical condition like alopecia which affects the immune system - meaning the hair follicles lose elasticity and strength to produce new hair or support hair regrowth. But what can be done now? Read on!
How to Fix Localized Hair Loss around an Event?
Losing hair can be a traumatic experience for both men and women. Hair loss is a common problem that affects people of all ages, but it can be particularly devastating around an important event. Now that Valentine's Day is near, facing bald spots or localized hair loss is not any lesser than a nightmare. As if the stress of having to find the perfect gift for your loved one wasn't enough, now you have to worry about hair loss too?
Choose Hairstyle Smartly
Do not stress out if you have thin hair or a bald spot. Several hairstyles help cover a localized bald area. If you have a bald spot on the right side, you may part your hair from the left and conceal the bald spot with the section of your own hair. Fix the hair with setting spray, and you are good to go. If the bald spot is above the crown, hair accessories can also be used to hide it.
Add More Texture
Textures help cover the bald spot by drawing attention. The trick to adding more texture is either by adding volume or color. You can ask your stylist to give you a pixie cut or a feather cut, covering the bald spot by cutting the hair shorter in the surrounding area. However, if you already have thin hair, the trick may not work for you. You can also get a new hair dye or highlights. A new hair color or highlights will keep people hooked, and your bald spot will become less noticeable, provided you cover it with a smart hairstyle.

Use Instant Hair Patches
The hair patches are specifically designed for people who lost hair due to localized hair loss and want an instant fix. It is better than medications and invasive surgeries in terms of results. All you have to do is just fix it on your head and voila! Your bald spot is completely covered. The patch is made with genuine quality human hair to give you an all-natural look.
INSTANT CLIP IN HUMAN HAIR CURTAIN BANG | NO TRACK COVER-UP HAIR PATCH | HAIR VOLUMIZER | HAIR ROOT LIFTER | TWO PIECES
This instant clip can be used in three ways;
1- Curtain bangs are a great way to add dimension and texture to your look. Clip in the area near partings for an even more dramatic effect.
2-Cover-up patch is a revolutionary new way to cover up your small bald spots on the head. It's made with all-natural ingredients, and it never removes or goes out of style, so you'll look great forever.
3-The Hair Root Lifter is the perfect solution for those who want to get that instant root lifting to look without using chemicals or expensive products. Clip it under your own hair, and voila!
The amazing thing about these patches is that they add more volume and length to your hair. Those who have lost hair, particularly from the temples, can cover-up by using this beautiful piece of hair craftsmanship on their head. In addition, dynamic hairstyles could also be created with them - so you won't need any artificial extensions or weaves anymore. If you are in a mood to try something new this Valentine's day, this hair patch by Uniwigs is a must-have.
Final Word
If you're looking for a quick and easy solution to your hair loss problems, look no further than Uniwigs. Our single product is an instant clip-in human hair patch that can be used on the scalp to fix localized hair loss instantly. It comes in three different colors, so it will blend seamlessly with your natural color. You won't have to worry about any awkward patches of color when using our product. We understand how embarrassing it can be to lose your hair, which is why we created this simple yet effective product that will give you back the confidence you deserve. With just one click, you can purchase our amazing product today and start getting rid of those pesky bald spots once and for all. Don't wait another day – buy now!
Click HERE right now to order our amazing new single product that fixes localized hair loss today before supplies run out!
---
---
Writers Cooperation:
UniWigs are seeking for blog contributors who know and love hair. If you know alternative hair or hair related accessories, if you have great understanding of hair trends and fashion, if you are expert in hair care, if you have any experience with salons or celebrities, if you would like to share your experience to help people just like you make the right choice, now contact us at [email protected] to be a blog contributor. Let's discuss the details then.