The Best Budget Friendly Human Hair Toppers For Women!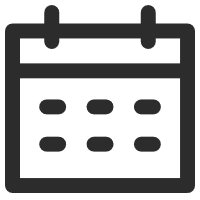 December 08, 2022
Whispers from Customers
Views: 527
Human hair toppers are an amazing solution for thinning hair. And today we are bringing you "The Wiggy Woman" review of a budget-friendly but still very high-quality line of human hair toppers from UniWigs. This is the UniWigs Courtney human hair topper and I am going to be breaking down all of the details for you today.
Today, we are going to be diving into human hair toppers for women or hair pieces for women who are suffering from thinning hair, and I'm going to be reviewing this one right here.
This is UniWigs Courtney, and this is a Remy human hair topper for women. So I'm really excited to be able to show you a human hair topper for thinning hair. And here it is all in the package. She still has her adorable little hairnet on. So I want to show you the stuff that actually came with the human hair topper. In addition, so it came with a couple of clips, which is super helpful because the more clips that a hair topper has, the more stable it's going to be in your hair. Some people like to have a clip here in the center, some people don't, and some hair topper brands make that clip removable, which includes additional clips so that you can put them wherever you want, which is really cool. And then it came with these little sachets of, kind of like scar tape or like silicone tape that goes underneath this part line.
If you've seen my video on how to make a human hair topper/ crown hair look more realistic, you'll know that I have a faux bleach, knot technique that I use with concealer to kind of create the appearance of double monofilament or the appearance of bleach knots. So it looks like the hair is growing out of your scalp. But UniWigs included this cool little tape that you can actually put under the part line where you set your part and it makes it have the same effect as double monofilament. So what you see underneath is this kind of skin-colored material, this skin-colored silicone, and it really gives a very realistic part line. So that is super cool.

And the other thing that is included is VELCRO HAIR-LIFTING GRIPPER. This is super duper cool because it is like a hair clip, but it has the same texture as a hair curler. So it's got a lot of grabs to it. So this is really great when you're styling your human hair topper. Um, when you have a human hair topper like this, you can actually style your hair and the hair topper together. So, if you want to clip your hair back and add some curl and definition while the hair topper or your own hair is drying, using cool little tools like this makes it a lot easier.
So I love that they threw one of these in because this is going to make styling my human hair topper a lot easier. You'll see this beautiful look in the shine of this human hair. It is so soft and so silky. It really is very good quality. I'm very impressed. This is Remy human hair, which is the highest quality of human hair that you can get because it means that the hair is actually still in the same state of growth as it was when it was growing from the donor. This one is Remy human hair, you can see the bounce and the movement in this piece. So here, I'm going to show you the base construction. It's so beautiful, right? It has a very nice medium brown base with just the slightest amount of natural highlighting to it. It doesn't have chunky highlights. It just has really nice multifaceted color, which is so beautiful in these warm chocolate brown shades.
You'll see that this is a smaller human hair topper base than the UniWigs Hope, which is the other hair topper that you've seen on my channel. It doesn't have a clip right up at the center, but again, they included a set of clips in there. So you can add clips as you feel necessary. I cannot wait to put her on. There is as you'll see, no permatease in here. So it's going to lie nice and flat. That hair is going to be very smooth and beautiful. So let's get it on. I just went ahead and took off my UniWigs Hope hair topper for women or hair pieces for women, because I'm going to put on the Courtney and I wanted to first show you what I'm working with.
You'll see that my hair is actually quite long. I've been growing it quite a bit. And it comes just to my shoulders, but there are not a lot of volumes. And you'll see that I have quite a bit of thinning here up at the part line. My crown hair is pretty thin. This is what it looked like before, and this is what it looked like after. So you'll see quite a difference. You'll see my hair is much thicker.
I have not styled this and you'll notice that because of that really nice human hair topper base with no permateaseor any kind of additional bulk, you'll see that this topper actually lays flat which I love. I am not someone who likes a lot of volumes. Although you can get volume from this human hair topper for women because you can style it however you want. For me, I love it when my hair toppers lay nice and flat. She does have a little bit of box hair here. You can actually style this hair topper while it's on with your own natural biological hair, right in there with it. So if you want to curl it, if you want to straighten it, you can incorporate your own hair, which makes the blending process really, really seamless.
And it makes it very natural looking. So I am going to take care of that box hair really quickly, and you'll see how secure these clips are because I can style this and I'm pulling on it. You can see my hair color does have a lighter tone than the hair topper for women or hair pieces for women. So you'd be able to see what the topper covers, but now you'll see that box hair is gone. I'm going to do that on the other side here. I don't feel like it's being dislodged at all as I'm styling it, which is really nice because you don't want to have it all clipped in and have it pulling, um, just in styling. And you certainly don't want it to pull while you are wearing it out and about. So if I want to twist this hair topper, because it is human hair, it is very easy to do. It is going to curl just like you would curl your own natural biological hair. So it's very simple, especially if you're going to curl your hair into this human hair topper. Doing it while it's on is going to be a huge advantage that you won't get with a synthetic hair topper. Because human hair toppers can be heat styled and treated the exact same as your own biological hair.
So now that I have that all styled out, I am going to turn around and show you the back. And when I do that, pay attention to, you know, my hair is a little bit of a different color. It's got more gray in it and it's definitely a different length. The hair topper is going to be the longer pieces of hair. So you can get a feel for how much coverage the base has on the UniWigs Courtney human hair topper. If this is going to be a big enough base for you to cover your level of hair loss, or if you're trying to add length, obviously, blending with your own biological hair is a very important consideration when you're talking about human hair toppers. So I'm going to turn around and show you the back. I hope you enjoyed this review of UniWigs Courtney human hair topper for thinning hair.
---
---
Writers Cooperation:
UniWigs are seeking for blog contributors who know and love hair. If you know alternative hair or hair related accessories, if you have great understanding of hair trends and fashion, if you are expert in hair care, if you have any experience with salons or celebrities, if you would like to share your experience to help people just like you make the right choice, now contact us at [email protected] to be a blog contributor. Let's discuss the details then.