synthetic hair extensions EC2129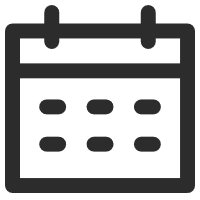 October 02, 2021
Hair Extensions 101
Views: 1307
Clip-in hair extensions are now available in both human and high-end synthetic hair, each with its own set of benefits. Hair extensions are available in a variety of styles, all of which are meant to alter and style your hair as simple as possible. Synthetic hair extensions have become increasingly popular in recent years due to their high quality and availability. If you're new to hair extensions or thinking about trying something new, you might be wondering what the benefits and drawbacks of synthetic hair are and why they could be a good fit for your hair.
What are synthetic hair extensions?
Synthetic hair extensions are made from artificial synthetic fibers designed to look and feel like human hair. They can be made from Nylon, Polyester or Acrylic, some can be heated and some can't be used with heat tools. They're heated and sculpted to seem like human hair, and they can be pre-styled so the extensions don't go out of style.They are available in a variety of colors, styles, and lengths.
What are the advantages of synthetic hair extensions?
They maintain the style with which they were created. Synthetic pieces can come straight, wavy, a bouncy blow-dry style and even ponytails that never dop of losing their shape.This means that they can be worn right away after being purchased. There's no need for styling, cleaning, or a lengthy fitting process. They're easy to put on and take off, making them a wonderful alternative if you're short on time or don't want to spend time grooming your hair; they're also great for vacations.
They are resistant to wear on rainy days. The synthetic fibers are humidity resistantly, so you won't have to worry about ruining your hairstyle in bad weather. Unlike human hair extensions which are prone to dropping their style or even frizzing in extremely hot climates, meaning that in heavy rain, your gorgeous bouncy blow-dry is likely to drop, but your synthetic hair extensions will remain as bouncy as ever.
They are quick and easy to apply. As synthetic hair requires no styling, they are an excellent option for those unfamiliar with styling their hair, or for those who don't have the time to style their hair every morning. We are regularly asked by clients, how they can achieve gorgeous hair when they are not confident as styling or don't have the required tools? For these individuals, synthetic hair extensions are an excellent choice. They are also as quick to remove, making them ideal for those who don't have much time in the morning.
They are significantly less expensive than human hair extensions. Human hair extensions are more expensive than synthetic hair because they are real human hair, and rare to find the resource than synthetic fibers. However, synthetic fibers are much more affordable.
They are an excellent option for bridal who is looking for hair extensions that will provide gorgeous hair but only for the day or for the weekend. They're a good option for a vacation when you don't want to spend a lot of time getting dressed and want to travel light.
As there are hundreds of kinds of synthetic fiber, after testing and doing research on those fibers, UniWigs choose the most lightweight and natural fiber to mimic human hair.
Here are some features of the synthetic fiber:
1.It can be heated with heat tools, the temperature should be controlled below 180 centigrade
2.The styles will be changed after you use the heat tools. So you don't have to purchase several different curls for hair extensions.
3.It can be washed with shampoo for synthetic fiber.
4.It gets more bouncy with curls, and holds the curls very well.
5.The price will be much more affordable.
Although synthetic hair is designed to look and feel like human hair, it can be tangled and frizzy. Therefore, they can be worn for a short amount of time. If you look after your hair piece well and put it somewhere suitable when not worn, your hair extensions should last half a year to one year.
We hope you obtain some pros and cons of synthetic hair extensions. If you require any further information on which type of hair extensions are best for you, or a color match, please do not hesitate to contact us.
---
---
Writers Cooperation:
UniWigs are seeking for blog contributors who know and love hair. If you know alternative hair or hair related accessories, if you have great understanding of hair trends and fashion, if you are expert in hair care, if you have any experience with salons or celebrities, if you would like to share your experience to help people just like you make the right choice, now contact us at [email protected] to be a blog contributor. Let's discuss the details then.