My first wig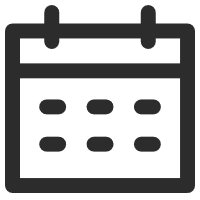 January 05, 2018
Whispers from Customers
Views: 3071
I've worn wigs for years. They are so easy and convenient to apply on. You can just put it on and ready to go if you need something cute to wear for each occasion. They are great investments because they can last a really long time.
The first wig I've ever got was a bang wig from UniWigs.com. This is my FAVORITE wig of all the time because wearing a wig is the easiest way to change into a glamour look if you don't want to spend your time doing your hair in a hair salon. Despite you have to line up the part and do all blending stuff for some wigs, you don't have to do that with UniWigs, which is why I want to introduce this wig to you as a wig beginner. You just need to take it out of the box, put it on your head, and flat ironed it. No blending and no such complicated steps at all!
Another thing that has really been a concern when people buy wigs online is that why it does cost so much. Barbie Doll Synthetic Lace Front Wig from UniWigs is only $119.89 and you can always save $20 off Per $100 for Your First Order. This is a lace front wig, and you can part it wherever you want and it looks like a human hair scalp.
You don't have to get it styled by yourself and it's already in the style that you want. You spend that money one time and the wig will last at least one year if you take good care of it. Spending that much money at one time as opposed to spending money in a hair salon every couple of months, I think I would go for a wig and I think a wig is much worthy of my investment.
Specifically, I love to share my story about my first wig. When I went on the website I could choose the wigs by colors. They have so many colors to pick from, and they are constantly updating more and more new colors onto the site. That's the best!
The wig comes with several clips and an adjustable strap so that you can adjust it and make sure it fits your head. Underneath my wig, my hair is braided. Putting my hair in a ponytail and having my hair tied up doesn't always work because the wig can easily slide down. I want to make sure my combs (clips?) have something to attach to and I don't want to pull my front hair too much because that will make my hairline receded, that's why I chose a bang style instead of a parting style because this took the tension off my hairline.
UniWigs also offer different cap sizes for synthetic wigs. If you don't know which capsize you will need, it would be great if you measure your head by yourself. If you are still not sure, ALWAYS ask their customer service for help. I always get the smallest cap because I know the fact that the back of my head is small and then I need to adjust the straps as much as I can.
When I first ordered from UniWigs I was shocked by their shipping. They were so fast. I live in the UK and UniWigs is based in the USA. But the wig only took 3 days to my front door. It's even faster than many companies based in the UK. If your order takes a little bit longer, that's because your order might under the process of customs declaration or they are just out of stock for sometimes. Like all, I know they can ship to almost every country in the world!
The best time to order from UniWigs is NOW!! Christmas is coming soon and they have a BUY ONE GET ONE MORE FREE sales right now. Use code FREE to get your first wig from UniWigs.com!
Find more trendy wigs here:
---
---
Writers Cooperation:
UniWigs are seeking for blog contributors who know and love hair. If you know alternative hair or hair related accessories, if you have great understanding of hair trends and fashion, if you are expert in hair care, if you have any experience with salons or celebrities, if you would like to share your experience to help people just like you make the right choice, now contact us at [email protected] to be a blog contributor. Let's discuss the details then.