Meet Our Stylist- Katelyn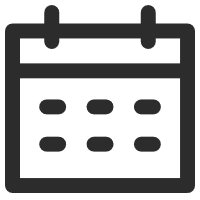 September 19, 2021
Fashion & Beauty
Views: 919
Today, we are going to introduce another bridal hairstylist- Katelyn who is owned by a bridal hair styling specialist, Katelyn Baker. With over a decade of experience and her signature styling techniques, Katelyn specializes in bohemian, romantic, and timeless bridal hair. Whether you are a stylist wanting to fine-tune your skills or a bride getting ready to walk down the isle, Katelyn's ultimate goal is to work with you on your hair styling goals and do it with a smile every step of the way.
When we are ready to do some beautiful hairstyles, we will go search for beautiful hair pictures from Pinterest, actually, there are some secrets for Pinterest hair, Katelyn told us:
"The first major point I want to get across about Pinterest is this..." that person in the image probably does not have your hair type, your hair texture, your hair length, and maybe even your hair color. ALL of those are massive factors in how a hairstyle comes out. To explain it simply, bridal styles are NOT one size fits all. You can do the exact same style for 5 different people and if all their hair types and hair colors are different, the styles will look a little different per person.
Here are some tips for Pinterest hair:
When picking an inspiration photo, keep in mind it's meant for INSPIRATION NOT EXACT REPLICATION. It's honestly better to grab a couple of different inspiration images and pick what you like about each one and with that, create a custom style that works best for your goals and your hair type.
Remember, we don't know the back end of what went into that picture. Very often I get shown very dramatic hairstyles that probably took over an hour and a half just to do the PREP for the style. Yes, just the prep. Prep includes blow-drying, crimping, applying products, curling, and more. That's before a pin even touches the hair.
Yes, the Russian updos with all the lines and dramatic-ness are freaking gorgeous but these styles are incredibly advanced, take a verrrrry long time to do, and honestly aren't applicable for a wedding day where you will be constantly moving and dancing. When the bride and/or bridal party all have inspiration images of that, in the most polite way... there's no way that's going to happen in a 45-minute time block.
Be OPEN to suggestions. We are the professional and we do this all the time. I promise if we say it won't work or we won't have time to do that, we're not just saying that because we can't do it. We're saying it because we do this so often that we know what's going to work and what won't. Be open to taking advice on what'll work best for you. Remember, focus on creating a signature look that works best with you!"
Out of over 14,000 freakin' entries in that category, Katelyn won #2021 #oneshot top 100 special event styling shots. Actually, this is not the first time Katelyn won the prizes, she's also Modern Salon Top 100 in 2020 and she is modern salon artist connective team. Not only a hairstylist, but Katelyn is also a hairstylist educator, she has classes for individuals and groups online and offline. She uses clips in hair extensioins, wefts and tape in hair extensions for her clients to add hair volume for their hairstyles.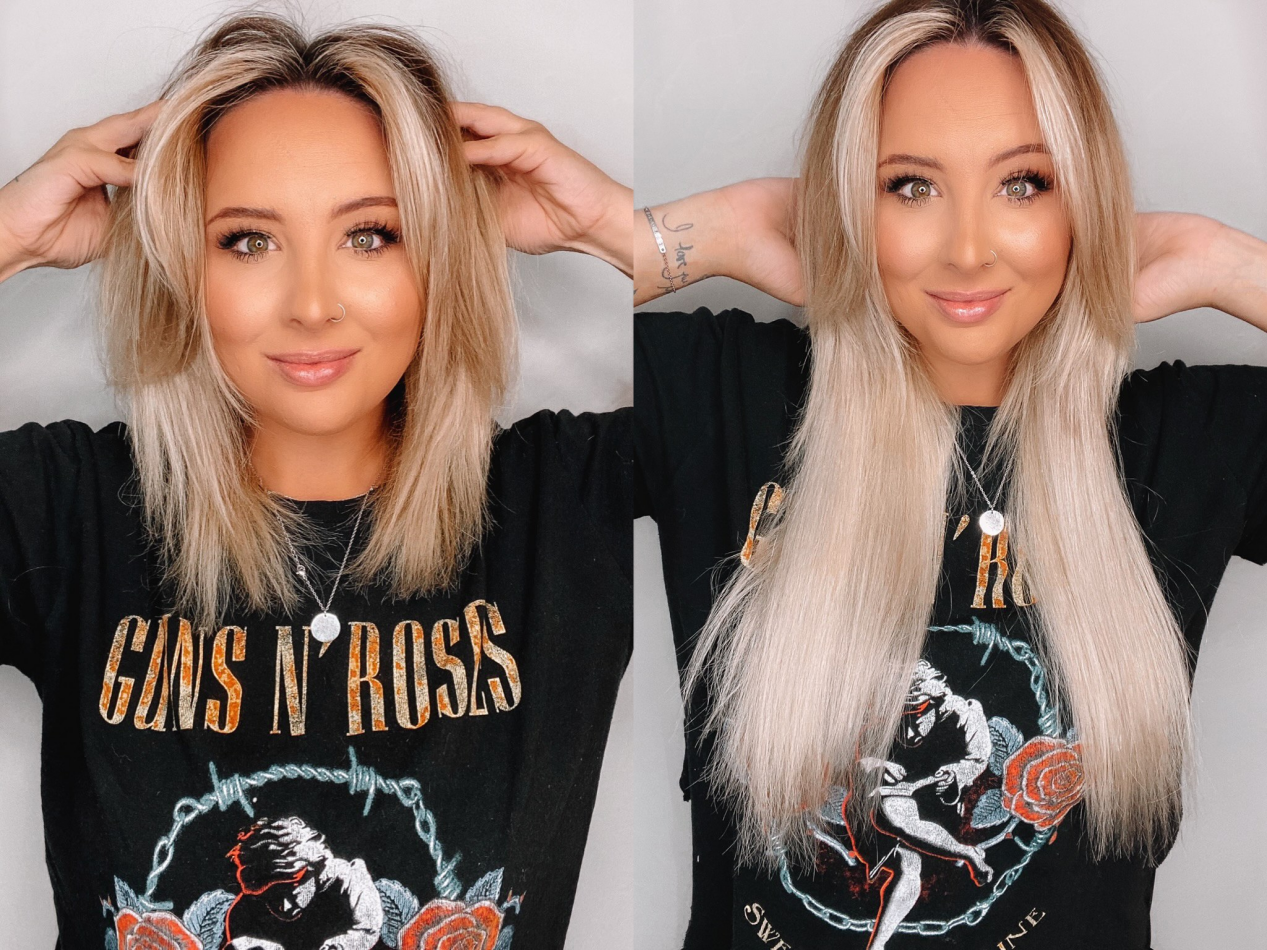 As a branded hair extension supplier, there are many types of hair extensions for bridals. We are happy and honored to work with Katelyn.
"Just my weekly preach about how extensions make ALL the difference- NOT just in length. Remember, if you're doing a half up half down style, we are limited to how much hair we can pin up before the bottom looks thin. Extensions alleviate that problem entirely.
Styled with @uniwigs.extension platinum blonde 18inch halo human hair extensions in 140 grams.
Just here to do my bi-weekly preach on how bomb extensions are. Fun fact, I've been wearing extensions since 10th grade when I cut all my long hair off and regretted it immediately after.
Okay but for real talk, I took a little break from my sow-ins since we were on vacation and have been living in these halo hair extensions. If you want the length without full-time commitment, halo is your new BFF.
If you have shorter hair, you need thicker extensions. I never recommend going under 140 grams. It's the perfect sweet spot for being able to blend into natural hair.
Product: Cathy 18" 140g Halo Human Hair Extensions
As a professional hairstylist, Katelyn used the halo extensions on her mannequin to do some braid hairstyles and she gave some tips here:
HAIR TIP:
"If you're getting married in the hot months of summer, remember you are fighting the heat! Heat = sweaty hair. There is only so much we stylists do to fight those natural elements. Here are some tips to help you out!
Hair extensions hold curly way better than natural hair. If you're worried about your hair going flat through heat and humidity, loads of extensions will help prevent that.
• Anti-humidity spray grabs one to spray on your hair throughout the night.
• Add the extra time to the schedule for your stylist to set your bridal curls before styling.
• If you are set on doing a down style for the ceremony, pick something like this that can easily be switched into an updo after the ceremony. That way you get the look you want + a beautiful second style that is off your neck and won't be ruined by sweat. "
Know more UniWigs Hairstylist here: https://www.uniwigs.com/tag/hairstylist
---
---
Writers Cooperation:
UniWigs are seeking for blog contributors who know and love hair. If you know alternative hair or hair related accessories, if you have great understanding of hair trends and fashion, if you are expert in hair care, if you have any experience with salons or celebrities, if you would like to share your experience to help people just like you make the right choice, now contact us at [email protected] to be a blog contributor. Let's discuss the details then.