Keep your scalp and hair healthy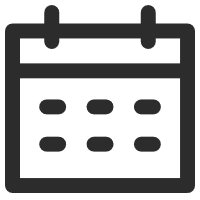 November 14, 2021
Hair Care
Views: 1127
Beyond being just a style choice, wearing wigs is a great way to protect and care for your natural locks.
One question we hear a lot is "how do I care for my natural hair under my wig?" Caring for your own hair is just as important as properly wearing your wig. It's especially important not just for your hair health but also your scalp. Doing it right can guarantee that your natural hair grow nice and thick and healthy.
KEEP YOUR HAIR MOISTURIZED:
Just because it's under your wig, doesn't mean you don't need to take care of it. One of our favorite tools for maintaining healthy hair is to use natural organic Argan Oil. You can find this at almost any local retailer and it's fairly an inexpensive solution to maintain your natural hair. Just rub a dime sized amount into the palm of your hands and fingertips and run your hands through your hair. This solution is great because Argan oil is a natural and healthy substitute for your natural hair oil and will keep your hair healthy without feeling greasy.  
PRO TIP: If this isn't your cup of tea, it's okay. You can sub Argan oil for any leave-in conditioner.
WASH YOUR HAIR REGULARLY:
Okay, let talk about this, seriously… You need to continue to wash and condition your hair regularly. Just because you're wearing a wig all the time doesn't mean that your natural hair isn't getting sweat and grime buildup during the day. This is especially important if you live in warmer regions where sweat happens everyday. Also, if you're living an active lifestyle, going to the gym or hikes on a daily basis, then you'll want to make sure you keep your hair clean.
PRO TIP: Keeping your natural hair clean will also help extend the life of your wig by keeping the base clean.
TRIM THE ENDS:
Split-ends and hair that's exposed should be trimmed as needed. This shouldn't be a mystery to anyone, and a lot of women who've been wearing wigs for a long time know this to be a critical key in maintaining healthy hair under your wig. For the best results, you can have your stylist do this on a bi-weekly basis for very little cost. This will also give you an opportunity to observe your natural hair growth as well.
TAKE A DAY OFF:
Give your scalp a break at least one day out of the week. Remember a healthy scalp give you healthy hair. It's our recommendation that you choose a day, usually the weekend, after a night out or a night partying. This will also give you a day to rid your body of toxins from the night before.
PRO TIP: Visit a spa during this time and be sure to relax in a steamed sauna. This is a great way to open all of the pores in your scalp and to let your body sweat out all the toxins and stress from the week.
As always, we love to hear about your personal tips and tricks, so please let us know if there's anything you suggest. Contact us on Facebook, Instagram or Twitter!
---
---
Writers Cooperation:
UniWigs are seeking for blog contributors who know and love hair. If you know alternative hair or hair related accessories, if you have great understanding of hair trends and fashion, if you are expert in hair care, if you have any experience with salons or celebrities, if you would like to share your experience to help people just like you make the right choice, now contact us at [email protected] to be a blog contributor. Let's discuss the details then.