IS PINK HAIR STILL BE YOUR FIRST CHOICE FOR SUMMER 2020?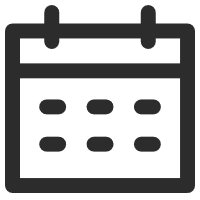 August 26, 2020
Fashion & Beauty
Views: 2133
Is pink hair still be your first choice for summer in 2020? So many people have this question in their hearts. Some have asked but haven't gotten a good answer. This year does not seem to have turned out the way people expected it too. No one factored in Covid19 when they were making plans for 2020. Whoever would have believed that everyone would have to stay home for this long? This has affected all sectors of our lifestyles down to even the choice of hairstyles and the hair colors we choose. In some areas, hair salons have started to reopen with restrictions while in other areas, salons are still closed. How then can we achieve the pink hair we've been dreaming of for summer 2020? Is pink hair still a good choice?
Pink hair is a statement and daring hair color that seems to be permanently topping the trend lists. Many celebrities such as the Kardashians are often seen donning pink hair, and this of course makes the color even more popular. Pink is adored by many, and different shades of pink hair can complement both light and dark skin complexions.
The summer season is known for its warmth and humidity. Many people prepare for summer and choosing a hairstyle is of course part of the preparation! Warmer colors, as well as experimenting with fun colors have always been most popular during summer specifically, due to lively events like festivals, concerts, and vacations. But then, the question of "will pink hair still be my first choice for this summer?" pops up. Many of us love to dye our hair a new color like pink in summer, but hairstylists and hair colorists are not as readily available as they have been before and people want to know how they can achieve their dream pink hair.
Due to stay home rules, people are taking the opportunity to try new things. Many people have been experimenting with their color and style and have been exploring DIY (Do It Yourself) pink hair in their homes. This is easier to do on lighter shades such as blondes and opting for washable or semi-permanent pink dyes. Interestingly, sales for pink hair dye have also sky rocketed, indicating that pink hair will be seen everywhere this summer.
However, a much easier way to achieve your pink hair goals this summer, is to purchase a pink wig. Synthetic wigs are more affordable than human hair wigs and are available in a huge variety of pink shades! Check out UniWigs pink synthetic wigs to find the right one for you.
Pink hair just gives you a different feeling. Pink on its own is a happy color, so you can't help but feel happy while wearing pink hair. Wearing pink can make you feel new, young, and excited! A neuropsychologist based in New York, Sanam Hafeez says that Pink is a representation of all we need in the world right now. Apart from being beautiful, pink is said to have a positive psychological effect on the wearer. This goes for wearing pink clothes and accessories too! Somehow, pink has the ability of showing your softer side without looking too sophisticated.
There is a huge variety of pink shades to choose from when it comes to our hair. Popular pink shades range from the subtle baby pink that could be mistaken for strawberry blonde, to more vibrant and daring hot pink hues.
However, one road bump is that many of us work for companies that are perhaps not too lenient with hair colors. Professional dress code may require members of staff to wear only formal attire. But many of us are not working at the office lately and taking a step outside the boundary of professional dress code can create a moment of freedom regarding your looks. We think it is the perfect time to go wild and try out new things. If you are hesitant about permanently dyeing your hair pink this summer, and want to stay looking professional, we recommend purchasing a pink wig which you can wear whenever you like and take off when needed for work. Dying your hair pink doesn't have to be permanent. If you have naturally blonde or light colored hair, a washable or semi-permanent pink hair dye will take well to your hair, and the pink color will fade out after several washes.
Pink is associated with positivity. Have you ever wondered why children's rooms are usually decorated in pink? The pink color reads compassion, tenderness, empathy, sensitivity, sweetness and more. This color transfers this energy to the person with pink hair. The world at this time needs more of this positive energy.
Pink is also said to represent self-care and love. Subconsciously, pink hair preaches love. This color is not only for the young, it is for everyone. Many celebrities, their age regardless still wear pink hair and look stunning in it. Mothers and even grandmothers who want to be have fun are seen trying pink hair. Pink hair makes a statement for you without you saying a word.
You may be familiar with pink hair because your favorite celebrity wears it all the time, or you saw an influencer on Instagram looking great in their pink hair. Oftentimes, we are inspired by other people's fashion choices and that's how we learn what styles we like and what we don't like. Now is the time to be your own favorite celebrity. Since they looked great in it, there is no doubt that you will look fabulous in it too. Pink is loved by all no matter the shade.
It is undeniable that pink hair makes you stand out. No one will forget you in a hurry. Everyone tends to remember the girl with the pink hair. Be it a light pink shade or a deeper pink shade, you will look different from every other person effortlessly, and make a fashion statement. With pink hair, you can dress down your outfit and accessories, as your hair will take center stage!
With pink hair, you are simply welcoming everyone around you to a new world. Pink hair is a lot of adventure and can be exciting! So, what are you waiting for? Experiment with a new pink wig or make your own hair pink today! Pink hair can be worn in summer 2020!
---
---
Writers Cooperation:
UniWigs are seeking for blog contributors who know and love hair. If you know alternative hair or hair related accessories, if you have great understanding of hair trends and fashion, if you are expert in hair care, if you have any experience with salons or celebrities, if you would like to share your experience to help people just like you make the right choice, now contact us at [email protected] to be a blog contributor. Let's discuss the details then.