I'VE HAD "PERFECTION" REMY HUMAN HAIR LACE WIG FOR 6 MONTHS, WHAT DOES SHE LOOK LIKE NOW?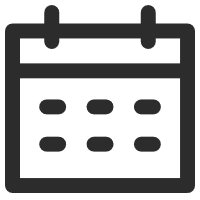 September 26, 2019
Whispers from Customers
Views: 2387
"Perfection is one wig that I'm asked about often, whether in a comment or DM. The questions are usually, "how long have you had her, after styling and with wearing her frequently, is she the same as she was out of the box? And was she worth the purchase?"
The answer is, she was definitely worth the purchase! I've had her for 6 months and she's still in great condition! I inquired about her through another HL (hairloss) sister who had two. She was very pleased with Perfection in her honest opinion. She also frequently shared pics on her page which helped put me at ease to order Perfection. I had never purchased a wig online before, so I was reluctant like many of you to 'Checkout' but I'm glad I did.
Back to the wig! The only difference from then to now is the cap stretched a teensy bit but that can happen, that's where the pull tabs and velvetband are super helpful. The baby hairs at the nape of the neck, one of the track pieces came off (a small square), but that was my fault. When I hairsprayed the hair for my 90's look, I went too crazy. I also hadn't washed the hair right away so when it came to brushing out the hair the combo of curls and hairspray was rough on that under part of my wig. I won't do that again, procrastinate to wash and brush her!


Here is Perfection in different lighting, textures and style. Perfection has been through wind, rain, sandstorms, airport security, hot humid days, she's been braided, worn about 50 hours a week when I wore her full time and 20-30 hours a week now that I'm comfortable enough to change her up with my synthetic pieces. In terms of how often I curl her? I curl her once after she's been washed/dried and the curls stay until I wash her again, usually every 3 weeks. I curl the hair tight, so that the curls eventually loosen but still look good.
I hope this info is helpful for anyone who has recently or previously inquired about it. I'll be doing the same for my other wigs in the next month or so when they're closer to the 6 month mark. The more wigs you have to alternate the more life it gives a wig, but if you wear one wig as a full time crown then the life can be shortened. Depends on the quality as well!"
-@strandsandsparrows on Instagram
---
---
Writers Cooperation:
UniWigs are seeking for blog contributors who know and love hair. If you know alternative hair or hair related accessories, if you have great understanding of hair trends and fashion, if you are expert in hair care, if you have any experience with salons or celebrities, if you would like to share your experience to help people just like you make the right choice, now contact us at [email protected] to be a blog contributor. Let's discuss the details then.