How to store wigs?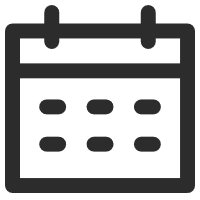 November 08, 2018
How tos and Tips
Views: 7400
When you have made an investment in purchasing wigs, I believe you will be faced with storing your wigs when you take turns to wear them. How to store your wigs when you are not wearing it on a daily basis and keep them in good condition?
Before you store your wigs, you have to manipulate this step: make sure the wigs are clean & dry . That means you need to wash your wigs and make sure they are full dry or blow dried completely, especially for the human hair wigs. Even the slightest bit of moisture can cause your wigs to develop mold on them when they're closed off in a dark location for a long time.
Everyone likes to store & organize in their own way, here we introduce two different ways:
-- Store in the original wig box: (shoe box or cute storage box would be okay)
When your wig first arrives to you by mail, it probably looks like this. The wig usually comes with UniWigs unique box , hairnet, a net wig cap , tissue ball and instructions.
1.Remain the wig cap and instructions in the box. The wig cap is used to control hair under your wig. It improves the wig fit for a better style and enhances the wig comfort. You can use a wig cap that is as close to the same color as your wig. Usually you may get two color wigs caps, a black wig cap and a light color wig cap. So please don't throw it away.
The instructions would state the product details and materials for the wig. It's very important to know this when you use and wash it and it reminds you what to do and what not to do.
2. Put a ball of white tissue paper inside the wig. The tissue paper can help to keep the wig shape and absorb moisture.
3. Put a hair net around the wig . By placing a hairnet over your wig while you are not wearing it, you can be sure that the style you have created will remain in shape. The hair net keeps all the hair from tangling and rambling.
4. Put wig in a clean box and store in a closet. It's better to put one wig in one box, rather than put all in one box.
Then you can stack your boxes in a closet.
--Using Hanging wigs Stand
1.Easy to assemble:
Assemble the wig hanger parts, then you can hang it to anywhere as desired.
2.Keep your wig dust free:
Store your beloved wigs discreetly in closets or wardrobes and make them dust free.
3.Easy to storage and carry:
Collapsible design are convenient for storage and carrying; Hanging design not take up space.
4.Wide applications:
Quick air dry for your wigs, keep wigs in good shape, hold and protect your wig; Can also be a hat and cap holder; Good for professional hair salon, home use or travel.
---
---
Writers Cooperation:
UniWigs are seeking for blog contributors who know and love hair. If you know alternative hair or hair related accessories, if you have great understanding of hair trends and fashion, if you are expert in hair care, if you have any experience with salons or celebrities, if you would like to share your experience to help people just like you make the right choice, now contact us at [email protected] to be a blog contributor. Let's discuss the details then.