How to remove toupee glue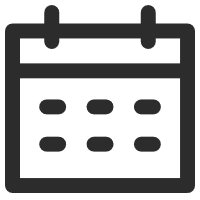 August 06, 2021
Toupee 101
Views: 2240
We all know what a hair system means to a man with hair loss, but do you know the proper way to remove adhesive residue from your hair system base? To extend your hair system life span and achieve a strong bond with your scalp is the thing you need to know. From the beginning, make sure that you clean your hairpiece from inside to outside.
You should keep in mind a golden rule: when removing the hair system, you need to be patient. Take it slowly and do it step by step. I can offer you three ways to remove the adhesive residue: oil-based remover, alcohol-based remover, and specialized glue remover.
First, oil-based remover.
Oil-based detergent is soft and wild, kind to human skin. You can detach your hairpieces without drying out your scalp. You only need to apply a small amount to the middle of your scalp and your wig, then to the base of your hair system, and give it time to dissolve the glue residue. Take it easy, and it'll be easy.
Second, alcohol-based remover.
As we all know, alcohol is very effective for wiping off the glue. So, we can use this kind of spray mixed with alcohol to clean our wigs. But an important rule you need to keep in mind: low density and high frequency. We do not recommend you to use improper high-level remover, because the strong liquid will ruin your hair system and burn your fingers.
Third, specialized remover.
If you don't want to use oil-based and alcohol-based products, specialized remover can be your choice. This type of product help to dissolve hairpiece bonding, making sure to follow the correct instructions for each product to avoid damage to your skin and hairpiece.
Whichever remover you choose, the next step is to clean your wig in a regular washing routine. In the end, don't forget to use a dry towel to absorb the water from the hair, and you'll get a fine and clean hair system.
You can choose the correct detergent according to your hair system or consult our customer service staff for advice at our website of UniWigs.com. Hoping you can find the remover that suits your hair system.
---
---
Writers Cooperation:
UniWigs are seeking for blog contributors who know and love hair. If you know alternative hair or hair related accessories, if you have great understanding of hair trends and fashion, if you are expert in hair care, if you have any experience with salons or celebrities, if you would like to share your experience to help people just like you make the right choice, now contact us at [email protected] to be a blog contributor. Let's discuss the details then.