HOW TO OVERCOME NERVES OF WEARING HAIR TOPPERS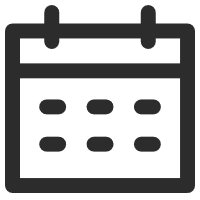 September 13, 2019
Hair Topper 101
Views: 2771
Has anyone ever bought new hair and felt nervous to wear it out in public for the first time? We assure you it's completely natural to feel this way.
Here's some tips that may be helpful to you.
Talk to Those Close to You
It's your decision if and who you choose to share your hair loss and helper hair journey with, and it is completely fine not to. However, if you choose to tell others about it, it can be a way to feel less isolated. Talking to those close to you can make it easier to deal with. It also normalizes it, and you don't have to worry about trying to conceal or hide your hair from people you're close with. It can build your confidence and help you to feel great to go out in public in it. Often, if you feel comfortable with people close to you while wearing your hair, you can feel ready to go out in it comfortably.
It doesn't mean you have to come out loud and proud to the whole world, it just means you might find a little peace by opening up to important people in your life.
Customer Share
"I've been chatting with my cousin this week about hair. When I told her about my "hair topper", she was genuinely interested and intrigued, as she loves playing with hair and doing peoples hair. Before she came to visit and stay with me, I'd shown her photos of my topper and explained how it all works. So, when she got here, I let her touch and feel all your toppers and try them on which she absolutely loved! She thought it was so fun to try on different hair."
"So yesterday I spent all day on a wine tour, and after having a wine or two I completely forgot I was even wearing a topper. The weather was VERY warm but having the topper on my head didn't bother me at all. My friends who joined the wine tour didn't even realize it was a new topper. They just thought I'd had my old one colored!" "It just goes to show that people who know about your hair wearing don't notice things as much as you do! It's reminded me not to stress about what other people think, because it's unlikely they're noticing the things you're stressing about!"
Use the analogy of wearing hair being like wearing glasses. It's fun being able to ask your friends their opinions on glasses styles or color. The same goes for hair! Have you shared your hair loss journey with anyone? Were your friends and close ones supportive? It might be worth a try! You will find that people are often more encouraging than you might think, and this can help you feel ready to step out in public in your new hair.
---
---
Writers Cooperation:
UniWigs are seeking for blog contributors who know and love hair. If you know alternative hair or hair related accessories, if you have great understanding of hair trends and fashion, if you are expert in hair care, if you have any experience with salons or celebrities, if you would like to share your experience to help people just like you make the right choice, now contact us at [email protected] to be a blog contributor. Let's discuss the details then.