How to make frizzy hair stop bothering you?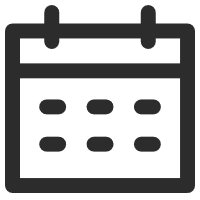 February 02, 2022
Hair Care
Views: 718
Ladies and gentlemen, today we come together to talk about a topic that is of great interest to all of us - the problem of frizzy hair. Many of you have been struggling with frizzy hair, and many of you are not sure what is wrong with your hair and what you can do to make your hair "normal". If you have frizzy hair, you must be envious of those girls who have naturally straight hair.
According to the personal experience of many girls with frizzy hair, even if you go to a hair salon to straighten your hair, your hair will still return to frizz after washing it. You'll be stuck in a dead-end cycle of straightening your hair, but you won't get really smooth straight hair, and you'll even make your hair quality worse.
What makes your hair frizzy?
Poor physical condition
Dry hair is closely related to the internal organs of the body. When your body's various functions become less than optimal, or when you have health problems, it will cause your hair to be deprived of nutritional nourishment, making it prone to dryness.
deprivation and excessive fatigue
Many people around us are in a state of deprivation and excessive fatigue. From those people we can find a common point, that is, bad face and dry hair, if they don't get good rest, it will trigger various problems of body functions, such as dry hair.
Environmental influence
Sometimes the hair is dry and frizzy because of the influence of the external environment, such as the aggression of atmospheric pollution, which is more damaging to the hair and skin; the damage of ultraviolet rays in the sun such as sunlight, the damage of chemicals, such as hair dyeing, perming, hot blow-drying, etc. can make the hair frizzy and dry.
Whatever the reason for the willingness, it is actually the most fundamental because your hair lacks nutrients, lacks moisture and is too dry.
Many people who choose to straighten their hair actually make the wrong choice. Chemical products can straighten your hair for a short period of time, but they make your hair drier. Such straight hair just looks straighter, but the hair has lost its nutrients and moisture long ago.
For a healthy way to care for your hair, please see the following tips
1.Use warm water, it opens up your cuticles
2.Scrub gently or you may lose a little hair
3.Side to side motions to not tangle it
4.Don't scrub your ends, focus on scalp
5.Don't scrub your hair with a towel after washing
In addition to this, wigs can also encounter the problem of frizz. Please watch the following video on how to solve it.
If you still have an exclusive hair care recipe, please let us know in the comments section. If you are interested in wigs, please find more wig details on our wig website, we offer superior quality human hair wigs. And our customer service is willing to answer all your wig related questions.
---
---
Writers Cooperation:
UniWigs are seeking for blog contributors who know and love hair. If you know alternative hair or hair related accessories, if you have great understanding of hair trends and fashion, if you are expert in hair care, if you have any experience with salons or celebrities, if you would like to share your experience to help people just like you make the right choice, now contact us at [email protected] to be a blog contributor. Let's discuss the details then.