How to Make a Straight Synthetic Wig Wavy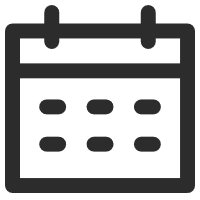 February 16, 2022
Synthetic Wigs 101
Views: 6638
Synthetic wigs are a great way to get that full, natural look. The best part? You can wear them straight or curl as desired with just one heat! Different ways to make synthetic wig waves: There are many ways to make a straight synthetic wig wavy. You can use rollers, a curling iron, or braid the hair before you . Each of these methods has its own benefits and drawbacks. For example, using rollers is one of the most popular methods because it gives you lots of control over the wave pattern.
However, if you don't have time to wait for the curls to set, using a curling iron might be a better option. On the other hand, braiding your hair before bed is a great way to get natural-looking waves without using heat or chemicals. No matter which method you choose, remember that practice makes perfect.
Steps to Make Your Synthetic Wig Wavy
1. Section your hair off into four parts- two in the front and two in the back
2. Take a small section of hair from the front right side and braid it until you reach the end
3. Repeat on the left side
4. Clip the braids out of the way
5. Take a large section of hair from behind one ear and clip it out of the way
6. Take a small section of hair from this same area and begin to curl it with a curling iron
7. Repeat steps 5 and 6 on the other side
8. Unclip the braids and brush them out gently
9. Loosen curls with your fingers for more
1. Section your hair off into four even parts
2. Apply texturizing cream to each section and diffuse or air dry
3. Take the first section and wrap it around a one-inch curling iron, making sure the ends are tucked inwards
4. Repeat steps 2-3 for the other three sections
5. Run your fingers through your hair to loosen the waves
6. To create the waves smoothly on your new 'do (and avoid having FIZZLING out hair), try using product formulas like Leave-in conditioning agent for textured styles
If your previous synthetic wigs look frizzy and damaged due to heating tools exposure, invest in a high-quality synthetic wig. Here are a few best synthetic wigs for women to choose from;
Madison | Honey Blonde Layered Synthetic Lace Front Wig
This wig possesses a striking honey blonde color that instantly catches the eye. The great blonde color is combined with slightly darker roots to give this wig an all-natural appearance. The wig is ideal for women who want something to wear all day long. Create a polished bun when you attend an office meeting in the morning and let your hair flow at night while going to the glam night.
Nova | Ombre Inverted Bob Synthetic Lace Front Wig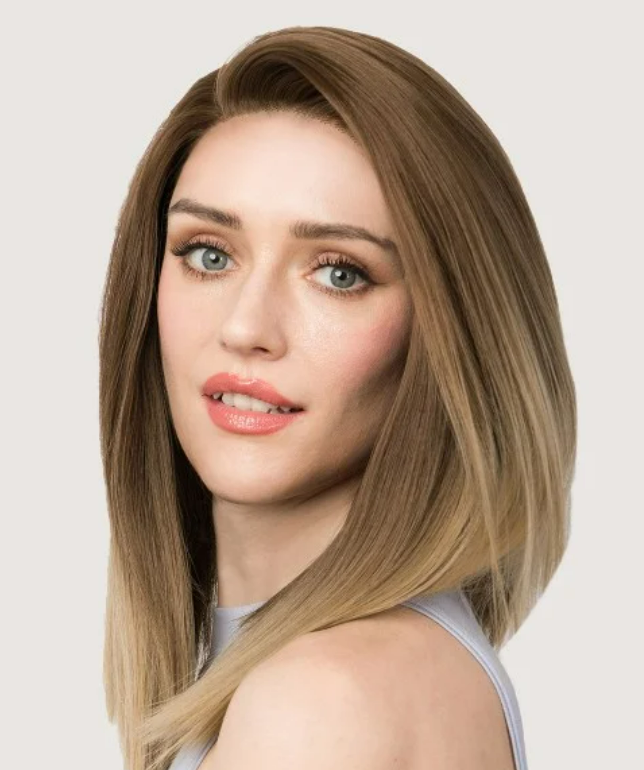 Nova is a mesmerizing two-toned beauty. The hair quality, color, and natural hairline- everything about this wig is commendable. Wearing this piece, you may even forget it's not your natural hair. The wig is super comfortable and ideal for women who want to show off a flowy bob. The wig features a honey blonde that turns into a warmer brown shade inside, so when you make sections to create versatile hairstyles, the two colors create an ethereal combination. Wear this wig only if you do not mind answering people because with this stylish hairpiece, you are going to get many.
Chocolate Dream | Brunette Balayage Wavy Synthetic Lace Front Wig
The different tones of brown came together to make this delicate balayage brunette hairpiece. This wig is ideal for women who want to wear wavy or curly-looking hairstyles without spending hours creating the waves. The lace cap allows you to create various hairstyles. The length of this wig is also 20-inch long, which is enough for the beauties who like their hair long. The wig is particularly ideal for day-to-night glams, so if you were looking for a hairpiece to look your best this Valentine's day, this wig is for you.
Holly Lace Part Heat-Friendly Synthetic Wig | Left Part |Lace Front

Do you not prefer synthetic wigs due to unnatural shine? The holly lace is one such amazing wig made with Realtress fiber. This is the most advanced hair fiber in the synthetic wig industry. This fiber looks like real human hair and possesses a matte finish, allowing you to enjoy the durability of synthetic hair while flaunting off real human-like hair.
The wig further features a lace front style and left parts to help you create different side-swept hairstyles. The hairline of this wig is also closest to the natural human hairline. Different striking shades are available to help you get a shade you have always wanted
Final Word!
Tired of the same old look?
Get a new style without damaging your hair with our best lace front synthetic wigs. These wigs are made to be heat styled, so you can have any look you want.
With a variety of colors and styles to choose from, you're sure to find the perfect wig for your needs. Whether you are looking for something sleek and straight or bouncy and wavy, we have got you covered.
Shop now on UniWigs.com for the best selection of synthetic wigs!
---
---
Writers Cooperation:
UniWigs are seeking for blog contributors who know and love hair. If you know alternative hair or hair related accessories, if you have great understanding of hair trends and fashion, if you are expert in hair care, if you have any experience with salons or celebrities, if you would like to share your experience to help people just like you make the right choice, now contact us at [email protected] to be a blog contributor. Let's discuss the details then.