How to Make a High Messy Ponytail with a Hair Topper?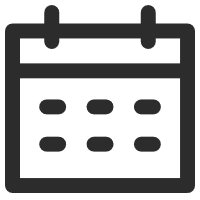 May 04, 2023
Hair Topper 101
Views: 253
We've been asked so many times about these questions. "Can you do a ponytail with a topper on?" "How can you achieve a high ponytail without showing the topper?" If you are struggling with it too, this article is for you.
First, make sure you keep a little bit of hair out underneath that string so that you won't see it when it's pulled up, and make sure you clean your forehead with like a makeup wipe or something so that the glue will stick well. You want to make sure it is very attached or else it's just going to pull back and it's not going to work. Just blend it all out. Pull kind of a chunk on the top of your head to guide the height of your ponytail and then just use your fingers to comb a little bit at a time into your ponytail. This makes it super smooth on the sides and helps to cover those thin areas.
Next, pull it pretty loose on the sides especially because that's usually our hair is pretty thin there. Pulling that a little bit lose will also help cover up those thin areas. Pulling out bangs and some of the face-framing layers and making sure it's all blended and looks natural. This takes longer than anything but we're all used to that right covering up our thin areas. It really gives some good height to your ponytail. If you are going to make it even higher, you just double-check again and pull down some of those little pieces to make sure that it's all blended you can't see the topper and you can't see a lot of the really thin parts of your head.
To make it even more natural, you can take a hair concealer with an eyeshadow brush and conceal some of those really thin areas around your hairline. Now if you want more volume in your actual ponytail, use a couple of little clips or a big clip and clip it in and give it some super high lift in the ponytail itself. Mess with it to just blend it out a little bit and then found a little piece of hair that you could wrap around to hide that invisible and then just pin that with a bobby pin.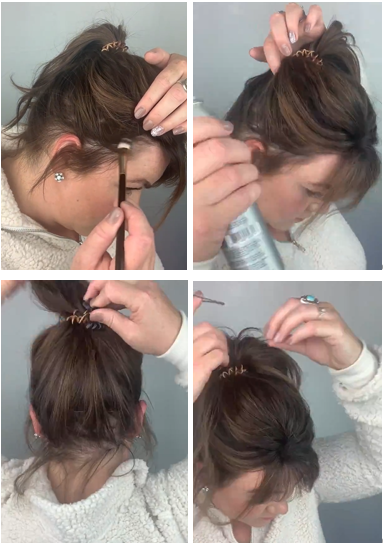 With this method, everyone can do a ponytail with no matter a human hair topper or a synthetic one. Among all UniWigs hair toppers, Upgrade Claire Plus might be the most recommended for you to do this hairstyle for it has a halo wire that extra secures the topper onto your head. Click the link below and go for the sassy high messy ponytail now!
6.5"X6.5" UPGRADE CLAIRE PLUS | HALO-WIRE | MONO TOP | LACE FRONT
---
---
Writers Cooperation:
UniWigs are seeking for blog contributors who know and love hair. If you know alternative hair or hair related accessories, if you have great understanding of hair trends and fashion, if you are expert in hair care, if you have any experience with salons or celebrities, if you would like to share your experience to help people just like you make the right choice, now contact us at [email protected] to be a blog contributor. Let's discuss the details then.