HOW TO: Longer Thicker Ponytail Instantly With Clip In Extensions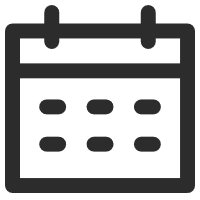 September 26, 2021
Hair Extensions 101
Views: 906
We can wear a ponytail hair extension to get longer thicker ponytail. Is it possible to get a super glam ponytail with clip-in hair extensions? The answer is YES.
For a ponytail extension, it's a one piece product, we can tie, wrap around, or clip it in our hair. Just depends on the type we choose.
For clip-in hair extensions, we can do a lot with it. If you have a clip in hair extension set which includes multiple pieces, you can choose one or several pieces to do a ponytail. For people with thin hair, choosing several pieces can achieve voluminous and thick ponytail. So based on the hair volume you currently have, and the hairstyle goal you want, it's super flexible to choose the quantity of the pieces of hair extensions.
One problem is how to do ponytail with clip-in hair extensions? Is it super hard to handle? For new users, it would take time to do it because anything would take time if you were a newer. After that, you will be probably know how to do the hairstyles in less time.
Today, we will introduce a simple easy way to do a glam ponytail hairstyle with UniWigs clip-in hair extensions. The hairstyle is done by makeup artist @ebu
here's kind of nice volume on top, it really takes like no time taught. So I love it because it is super glam you know. You can do it in like five minutes, so if you want, keep reading.
So I want to start off by brushing my hair, the good thing about this hairstyle as its ponytail, you can do it on washed or unwashed hair, and then I'm just going to quickly curl my hair, using a hair wand as I'm putting my hair up, it doesn't need to be perfect. So just go and repeat that all over your hair as quickly as you can.
Once you've curled your hair, you just want to separate the top section of your hair, then section in place with a crocodile clip. Now I'm going to add my UniWigs clip in hair extensions. I'm using 16 inch platinum blonde and I used purple shampoo on the clip ins.
So I'm just taking my 3 clip pieces and I'm just going to put them in my hair. Just be sure where my ponytail will be sitting all the way around in kind of a circular shape.
I find that's the best way of adding the first one,
and then you want to add your second 3 clip piece and just add that right around the first one,
and then I'm adding a two clip piece and that just goes right above the other one,
and then another two clip piece that goes above that,
and then you want to bring the bottom section of your hair together up in with the extensions, and you want to get your hair brush,
and just put that in place making sure all the hairs are nice,
and even and all looking smooth.
So once you've done that, you then want to take your hair band and place in a high ponytail
Now take down the top section you clipped out the way earlier, I'm just going to incorporate this into the ponytail, adding some volume first and once you've brushed it out, you then want to backcomb it to get some nice volume underneath. So just check now, to make sure that it's in the right place
It's kind of where I want it and then from there I'm going to backcomb it and then once you finish the backcombing, you just want to smooth that aren't really gently obviously. You don't want to take out too much of the backcomb.
We've just done so just smooth it over lightly and then bring it back towards the ponytail. and now I'm just going to take down my fringe obviously and this is optional. But I think it gives it a little bit more of a relaxed look and is now taking my fringe down.
I'm just going to smooth over the hair slightly again, bringing it back into the ponytail and then once you've smoothed it over, you just want to bring it all together using another hair band and just put it in place.
Then what I'm doing before I actually put the hair band around I'm just slightly pulling at the head. Just to bring it out again obviously putting your hair up in a ponytail is going to tighten the hair even with back combing, so you just want to gently pull it forward. Kind of ease it out off the ponytail to help keep that volume there, and make it look nice and volumous and to make the ponytail look more sophisticated. I'm going to take a section of my hair and then I'm just going to wrap it around the hairband to cover it, and once you've wrapped the hair all the way around, you want to take your hair grip and you just want to slide that in place, so it doesn't go anywhere. I just think it looks so much better wrapping the hair around, it just kind of blends the whole ponytail together and makes it look seamless.
So I precurled my hair before, I'm just going to quickly go over with my hair wand again, just really quickly, just to kind of blend the curls together.
Now, honestly, it takes like two minutes to do and just kind of makes it look a bit more perfect
This is definitely my go-to ponytail. I thought it looked very sophisticated before, but also kind of relaxed. It's one of those ones where it's kind of great for any occasion, and it's so easy to do and
once you have done your hair looks like this, and I think this is super gorgeous.
So if you like it, don't forget to try and practice with the above details.
For videos, check her to find a quick way :
https://www.instagram.com/p/CQaoEhoLGn4/?utm_source=ig_web_copy_link
---
---
Writers Cooperation:
UniWigs are seeking for blog contributors who know and love hair. If you know alternative hair or hair related accessories, if you have great understanding of hair trends and fashion, if you are expert in hair care, if you have any experience with salons or celebrities, if you would like to share your experience to help people just like you make the right choice, now contact us at [email protected] to be a blog contributor. Let's discuss the details then.