How to Keep your Hair Topper Looking Fabulous this Christmas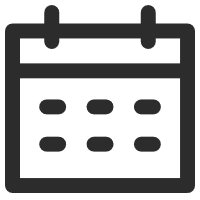 December 22, 2020
How tos and Tips
Views: 1583
Everyone is excited that Christmas is just around the corner now! People have adorned their houses with sparkling Christmas lights and big green Christmas trees, and Santa is on his way. Everybody is getting ready for the big day by making sure that gifts are bought for all the family, and the fridge and cupboards are stocked full of mince pies and pigs in blankets. It's a wonderful time of year that all of us look forward to.
We all want to look our best during Christmas, as everybody's taking photos and we want to look and feel good. Getting our outfits ready, picking out shoes and accessories, and making sure our hair looks great is all part of the package! In particular, if your hair looks nice, your whole outfit appears more put together. Many people even choose not to wear makeup if their hair looks amazing during Christmas.
Although it can be easy to forget about your hair when you're busy with family and friends during Christmas, these top tips will help you make sure that your hair topper looks flawless throughout the season. If you're interested in making your hair look wonderful during the holidays, then you've come to the right place. Here we will list our top tips for making your hair and your hair topper look fabulous this Christmas.
1. Choose your hairstyles before
Have you ever laid out your outfit for the next day, and realized that it was so much quicker and easier to get dressed and ready in the morning when you didn't have to choose what to wear when you woke up? Well, choosing out your hairstyle has the same feeling! If you choose how to style your hair in advance for each day, such as Christmas Eve, Christmas Day, and so on, you can feel a lot more prepared. You might plan to wear a half-up-half-down hairstyle with crystal pins to match that dress you have one day, and then plan a low ponytail with a bow the following day!
It's also a good idea to lay out what you need to get ready in the morning, such as your hair topper, a comb, pearl barrettes, and any accessories you plan on using in your planned hairstyle. By planning your hairstyle and getting the things you'll need ready, you can save valuable time deciding what you want to do with your hair in the morning and spend more time with your loved ones.
2. Wash and style your topper a few days before
Now, this is probably the most helpful tip for all topper-wearers out there for Christmas. Christmas is usually jam-packed with fun activities like opening presents, watching Christmas movies, and playing board games with the family. During these special days, you don't want to be spending time washing your hair topper or heat styling it. A good tip is to make sure that your hair topper is all washed and ready a week or a few days before Christmas.
Pre-styling your topper is also practical. If you want to have loose waves during Christmas time, make sure that you style your hairpiece with loose waves several days before Christmas! Nothing's better than being prepared in advance and not having to worry about anything during the holidays.
3. Get your hair cut in advance
Now, this is a great tip that is often overlooked. Cutting your hair in advance before Christmas can make you feel glamorous. We all know that going to the hair salon can be a treat to wind down and get your hair professionally cut and styled.
Cutting your hair can make your topper blend in better with your hair. If your hair grows too long, your topper can stand out on your head, so it's best to go for regular trims to keep your hair topper looking undetectable. By getting your hair cut a week or two before Christmas, you can make sure that you look good on Christmas and don't have to worry about getting your hair cut. It's handy to know the length of your topper hair so that you can tell your hairstylist exactly how much you want your own hair trimmed.
4. Plan your wash days
Now, most of us don't wash our hair every day as that can be drying to our hair. Washing your hair every few days can prevent your hair from getting stripped of its natural oils and moisture. Have you ever had it where you didn't plan your hair wash days, and you ended up having to wash and style your hair when it was a bit inconvenient? Well, to avoid that situation, why not plan out your hair wash days prior to Christmas? That way you can wash your hair the day before Christmas Eve and have perfect hair throughout Christmas! This is also handy because it takes out any styling you would have to do to your hair once it has been washed.
5. Haircare products
To keep your hair and your hair topper looking tip-top throughout the holidays, hair products can be your best friend. During these cold winter months, hair toppers are more prone to dryness and frizz. By regularly using nourishing hair products such as serums and leave-in conditioning sprays on your hair topper, you can keep your wearable hair looking shiny and healthy in all those Christmas photos.
Additionally, if you're planning on going out for walks, or you just want to keep your hair topper in place, hairspray can keep your topper looking polished. Simply spritz on in the morning and gently comb through. Another great tip if you frequently experience fly-away hairs on your topper is to wipe a dryer sheet over your topper hair. this will immediately tame any static hair and smooth it down.
Finally, if your own hair becomes greasy under your topper, spraying some dry shampoo on your hair can be a quick fix if you don't want to wash your hair just yet. We don't recommend dry shampoo on human hair toppers, but dry shampoo can be used on synthetic toppers if you want to remove the unnatural shine synthetic hair can sometimes give.
So, there you have it! Those were our top tips for keeping your hair topper (and your hair) looking fabulous this Christmas. By following some of these tips such as planning your hair wash days, picking out your hairstyles beforehand, getting your hair cut in advance, and pre-styling your topper, you can save a lot of time getting ready at Christmas. Remember to enjoy the festivities and have fun this Christmas!
---
---
Writers Cooperation:
UniWigs are seeking for blog contributors who know and love hair. If you know alternative hair or hair related accessories, if you have great understanding of hair trends and fashion, if you are expert in hair care, if you have any experience with salons or celebrities, if you would like to share your experience to help people just like you make the right choice, now contact us at [email protected] to be a blog contributor. Let's discuss the details then.