How to identify human hair and synthetic fiber?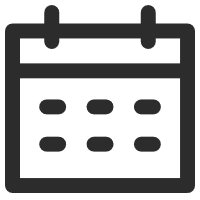 August 28, 2019
Human Hair Wigs 101
Views: 14859
What is your biggest concern when you purchase a human hair product like a wig or topper or extensions? As far as we know, the biggest concern of our customers before they buy is "Is it a real human hair product?" and "How will I be able to tell if they mixed it with some synthetic fiber?".
We understand the frustration and disappointment that comes with investing in what you believe to be a human hair wig, but end up finding out it's actually a synthetic fiber blended wig. To help you avoid such situations, we're here to share some valuable tips that will ensure the authenticity and high quality of your purchase. 
Identifying Human Hair and Synthetic Fiber
Here are some easy tips to help you distinguish between human hair and synthetic fiber:
l  Heat Test: Human hair can withstand higher temperatures than synthetic fiber. You can use a flat iron to test a small section of the hair. Synthetic fiber can typically handle temperatures up to around 120 degrees Celsius, whereas human hair can tolerate temperatures up to approximately 230 degrees Celsius. When heated, human hair should not emit any chemical smell, unlike synthetic fiber.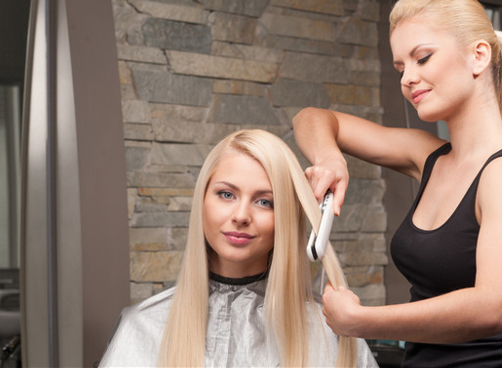 l  Burn Test: Human hair and synthetic fiber burn differently. Take a small piece of the hair product and burn it. Human hair will turn into ashes and have a smell similar to burning feathers or barbecue. On the contrary, if the product contains synthetic fibers, it will melt into solid form and come out with a strong chemical smell.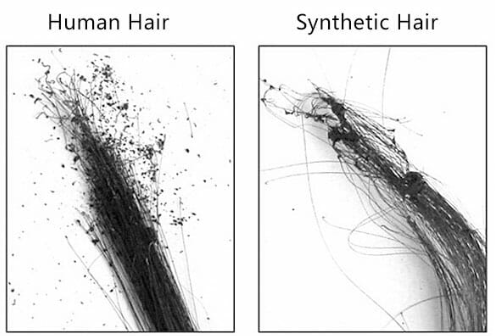 You can quickly determine whether a product is made from human hair or synthetic fiber using these techniques.
Challenges with Dyeing Human Hair Products
Now, let's address the issue of a human hair product not taking dye properly or the color not staying despite multiple attempts. This may occur for a variety of reasons.
l  Some human hair products have been previously dyed, making it challenging to obtain effective results when dying them again. Particularly, bleaching the hair can cause damage and prevent it from becoming lighter. If you intend to dye your human hair pieces, we recommend dyeing a lighter color to a darker color.
l  Additionally, if a hair product contains multiple colors, dying it to a single distinct color may result in a different appearance. Another factor is that the hair used in the product frequently originates from various donors, and each individual's hair has distinct characteristics. Consequently, some hair may possess a finer texture than others. Therefore, it may take longer to obtain the desired hair color when dying. We recommend selecting one of our lighter blonde hues such as #613 platinum blonde, as they tend to take color well.
l  Always consult a professional hairstylist before altering the color of your human hair pieces Please keep in mind dying natural hair differs from dying human hair products; therefore, it is best to seek the assistance of a hairstylist who has experience with human hair products.
---
---
Writers Cooperation:
UniWigs are seeking for blog contributors who know and love hair. If you know alternative hair or hair related accessories, if you have great understanding of hair trends and fashion, if you are expert in hair care, if you have any experience with salons or celebrities, if you would like to share your experience to help people just like you make the right choice, now contact us at [email protected] to be a blog contributor. Let's discuss the details then.