How to Get Long Hair Fast Naturally at Home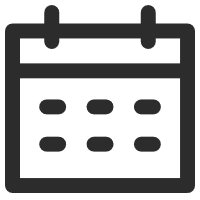 June 08, 2022
Fashion & Beauty
Views: 790
They say, "If a woman has long hair, it is a glory to her", and we couldn't agree more.
Long hair has always been in fashion and is well-loved by women across the globe regardless of age or ethnicity.
Long hair naturally possesses a timeless elegance that many women appreciate and desire as it makes one look drop-dead gorgeous.
The hair length not only liberates one to create magical hairstyles with ease but also earns a certain level of attention instantly, and who minds an extra dose of attention in a gathering? At least we don't!
So if you are looking for tips on how to grow your hair long and healthy fast at home, you have come to the right place. This blog post will share our top tips for growing long hair naturally, from diet and scalp care to the best alternative hair products to use.
Keep reading to learn everything you need to know about growing long hair naturally at home!
Tips for Growing Long Hair Naturally at Home
If you are looking to grow your hair long and healthy, there are a few things you can do at home to make sure your hair grows as quickly and efficiently as possible.
1- Eat Right
Eating right is such an underrated advice to grow hair fast at home. You may use expensive hair care products diligently, but if you are not eating a clean and healthy diet, your hair will not show marked improvement in texture and growth. So eat a healthy diet that includes plenty of protein, essential for hair growth.
2- Up Your Game of Supplements
Even if you are a conscious eater and try to eat a balanced diet, you may miss on several vitamins and minerals that are necessary to grow hair fast. Invest in supplements with zinc, Vitamin B3 complex, Omega fatty acids, and other vitals required to grow hair naturally. Never skip your accessories, and you will notice prominent hair growth within a few weeks.
3- Hydrate Your Hair Well
Switch between regular shampoos and organic formulas to nourish your hair from within. Also, use a good quality shampoo and conditioner that will hydrate and protect your hair from environmental damage. Do not forget to use a weekly deep conditioning treatment to keep your hair soft and manageable.
4- Rinse Your Hair with Rice Water
Rice water has several benefits, and it is a proven way to stimulate healthy hair growth. Rinsing hair with rice water at least twice a week improves the chances of hair growth to a great extent.
5- Massage with Oils
Oiling is a must when you are trying to increase hair growth. Choose a nourishing carrier oil like jojoba oil, avocado oil, or castor oil as per your preference and infuse it with a few drops of essential oils like tea tree oil, peppermint oil, rosemary oil, or cedarwood oil to stimulate healthy scalp and hair growth naturally at home.
6- Apply DIY Hair Masks
Do not let your kitchen ingredients sit idly in the corner; instead, put them to greater use. Several DIY hair masks can be whipped up at home to increase hair growth.
Our favourite is yoghurt and egg mask, just take two to three tablespoons of yoghurt, add an egg and a few drops of olive oil. Mix everything and apply it to your hair. Leave the mask for a good 30 minutes, then wash off with lukewarm water. This is your mini protein treatment at home with the goodness of egg protein and yoghurt probiotics.
7- Use Hair Extensions
Increasing hair length requires patience and consistent care. Some women struggle with hair thinning and restricted hair growth due to illnesses like PCOS, thyroid problems, pregnancy, hormonal disturbance, or alopecia. In such cases, hair extensions are a proven way to add desired hair length instantly.
Here are a few stylish hair extensions that will give you long and beautiful hair within seconds!!
Eartha 18" 160G 10 Pieces Classic Clip In Remy Human Hair Extensions
Made with 100% Remy Human hair, Eartha includes 10 clip-in extensions that can be dyed to your desired hair colour. The extensions add a fuller look without making your hair look unrealistic.
Annabelle 18" 140g 7 Pieces Invisible Clip-in Human Hair Extensions
This hair extension comes with a seamless silicone weft that lays completely flat against the head to give you an undetectable fuller hair look. The pack includes 7 beautiful and long hair extensions that instantly give Rapunzel hair to anyone anywhere.
Journey 20" 180g 7 Pieces Classic Clip-in Human Hair Extensions
The journey is a classic fabric stitched piece that suits perfectly to women who have sensitive scalp. The fabric of base is very soft and comfortable to provide a breathable attachment. It is a 7 clip-in hair extensions pack that can easily be applied at home, even without prior experience.
Isabel 18" 160g 10 Pieces Classic Clip-in Remy Human Hair Extensions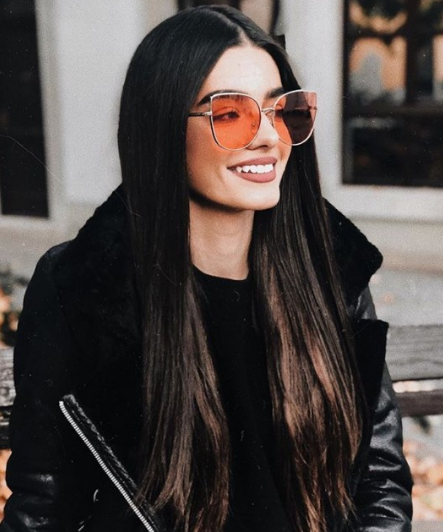 These extensions are undoubtedly for women who love waist-length straight hair. The elegant piece adds to the beauty by giving an admirable look. Your hair will look naturally fuller, and you will be able to pull off multiple hairstyles with ease.
Final Word!
Long hair is a dream of every other woman; however, growing hair naturally at home requires patience and consistency.
In today's fast-paced world, women have less time to invest in DIY treatments and hair care, resulting in damaged hair texture and restricted hair growth.
Therefore Uniwigs has introduced gorgeous hair extensions that help women fulfil their dream of having Rapunzel hair within seconds. All it takes is to order your favourite hair extensions from the vast collection, and Voila! Enjoy the most beautiful long hair naturally at home.
Happy Shopping!
---
---
Writers Cooperation:
UniWigs are seeking for blog contributors who know and love hair. If you know alternative hair or hair related accessories, if you have great understanding of hair trends and fashion, if you are expert in hair care, if you have any experience with salons or celebrities, if you would like to share your experience to help people just like you make the right choice, now contact us at [email protected] to be a blog contributor. Let's discuss the details then.