How To Dye Your Hair Extensions from UniWigs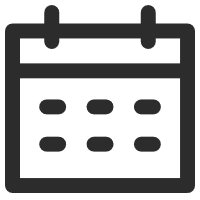 August 14, 2021
Hair Extensions 101
Views: 1395
Change the hair color if you don't like it
If you get your clip-in human hair extensions right out of the box and it's not quite the right hue for you, it can be extremely frustrating. This, however, does not have to be an issue for this problem or anyone looking to save money. In fact, you may color them to any color you choose, just like regular human hair. It's a simple at-home technique as long as you're making your extensions darker or changing the tone, such as making them warmer or cashier.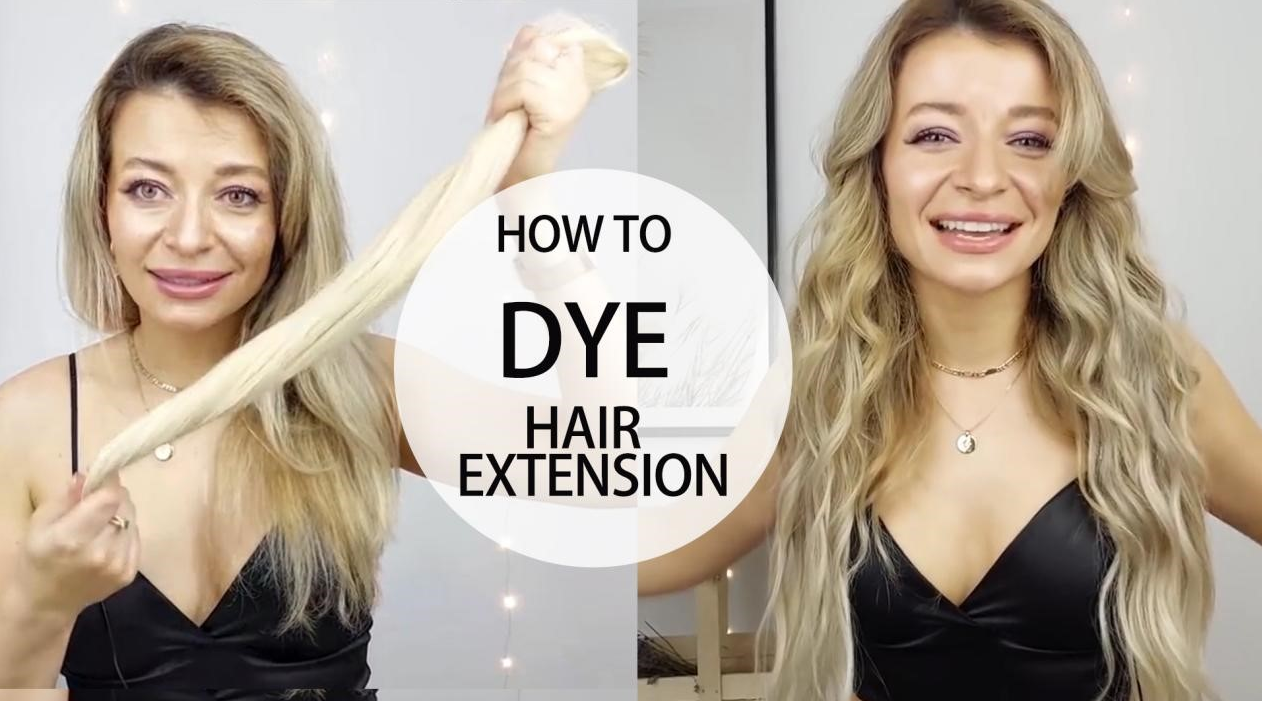 However, if you wish to lighten or enhance your human hair extensions, you should seek advice from a professional stylist. You can try it, but it's a trickier, more complicated process that, if done incorrectly, might be lost to your already expensive investment.
Double-check and confirm that the hair extensions you're using are genuine human hair before you start. At least in this method, artificial hair cannot be successfully dyed.
Think about and get the color you want

Choose a hair color developer from a professional line. A drugstore boxed color doesn't allow you the choice of choosing the developer you'll use on your hair extensions, which is exactly what you want. It's preferable to use a little(several) volume developers or semi-permanent color. If necessary, a volume measurement developer can be used, this is a good way to avoid overload more volume because they can harm your hair extensions if you're not careful.
There are many brands for hair coloring like Elgon, Goldwell, and much more, google search to find more. The color is available in a number of bright and long-lasting colors.
Gather the following items after you've purchased your color and developer:
1. Color bowl and brush
2. Hair color gloves
3. Tin foil
4. Plastic wrap
5. Wide-toothed comb
6. Towel
Find a workplace for the works
Set up your items on a large counter or table with lots of areas to work comfortably if at all possible. The space should be comfortable and well for lit. To prevent the color from staining your workspace, spreadsheets of tin foil across it.
Prepare your color according to the manufacturer's instructions. The majority of color is created by combining equal amounts of color and developer. For your extensions, you'll need between 3–5 ounces of prepared color, but depending on the length, you may require more. You don't need to wash them before coloring, but you should comb them to detangle. After that, put them out on the tin foil. Allow them to dry before coloring them—do not dye your hair extensions while they are wet or even damp.
Applying the color
Saturate each portion of your hair extensions in the color solution using gloved hands and a color brush. Make sure the color is evenly distributed on both sides of your extensions, from the tops to the ends. There is no room for error, and it is far preferable to use too much color than not enough. Begin at the top of the extension, where the clips are, and work your way down to the ends, following the natural direction of the hair. Applying the color upwards risks damaging your extensions and would almost certainly result in frizz and disordered hair.
Processing the color
After applying color to each region of your extensions, cover them loosely with plastic wrap to prevent the color from drying out before it has a chance to sink in. Allow the color to process at room temperature for the time provided on the manufacturer's instructions, which is usually between 20 and 40 minutes.
During the processing time, check a tiny piece of the hair extensions by gently rubbing the color off with a paper towel every five to ten minutes. After inspecting, reapply the color with your color brush, and keep in mind that wet hair appears darker than dried hair. When the processing is finished and the color of your extensions is perfect. Please be in mind that don't rush it.
Wash
Use lukewarm water instead of cold water at low pressure to rinse the color out of your extensions, carefully working the excess dye out with your fingers. Allowing the water to run in the direction in which the hair normally falls is critical. It should take at least 15–20 minutes to thoroughly rinse. If you're not sure if you've removed all of the colors, rinse again. Shampooing comes next.
If you're not sure if you've removed all of the colors, keep rinsing. After that, use a moderate, sulfate-free, moisturizing, or color-safe shampoo to shampoo your extensions. You don't want the extensions to become dull before you can use them!
Comb and Natural Dry
Place a cloth on your workspace after you've made sure your extensions are properly rinsed. Use a wide-toothed comb to gently comb each portion of your extensions with a leave-in conditioner. Finally, air-dry the extensions completely (do not use a blow dryer) before using or styling them, especially if you plan to use heat tools.
Share your method of hair coloring for hair extensions and comment below.
Recommend Links:
https://www.uniwigs.com/tag/brown-hair-extensions
https://www.uniwigs.com/tag/blonde-hair-extensions
---
---
Writers Cooperation:
UniWigs are seeking for blog contributors who know and love hair. If you know alternative hair or hair related accessories, if you have great understanding of hair trends and fashion, if you are expert in hair care, if you have any experience with salons or celebrities, if you would like to share your experience to help people just like you make the right choice, now contact us at [email protected] to be a blog contributor. Let's discuss the details then.