How to dye a human hair wig?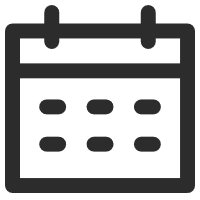 October 15, 2018
Human Hair Wigs 101
Views: 8598
A human hair wig although comes at quite an expensive price tag, is still much more preferred by most ladies over synthetic wigs primarily because of the best quality, looks more natural, and is long-lasting. Using a human hair wig allows the user to dye their hair which is not possible with synthetic hair wigs. Although some precautions are necessary in this regard and connection, the procedure is fairly simple. That being said, it's important to follow proper precautions and instructions to achieve the desired results. Today we'll discuss essential tips for dyeing a human hair wig while maintaining its integrity.
Thoroughly Cleanse the Wig
Before dyeing a human hair wig, it's crucial to ensure it's free from any dirt or residue. Begin by washing the wig meticulously to remove accumulated dust, oils, and debris. Allow the wig to dry completely or use a blow dryer for quicker results. To prevent tangling, carefully comb through the wig using a wide-tooth comb, dividing it into four sections.
Choose Your Dyeing Method
Whether you opt for a homemade color mixture or a commercial hair coloring kit, it's essential to follow the instructions provided. Homemade color recipes involve combining the colors in an open bowl using a spatula or mixing spoon. In both cases, diluting the concentrated coloring dye with an appropriate thinning agent is crucial. Some prefer applying an after-coloring conditioner to enhance the results further.
Protect Yourself and Your Environment
Prioritize safety by wearing gloves when handling hair dye and related chemicals. Adequate air circulation and good ventilation are essential to avoid any potential inhalation of harmful chemicals. When dyeing the wig, place it on a mannequin head, ensuring every detail is attended to. Begin the application process at the top or roots of the wig, gradually working down to cover the entire crown. Separate the hair into sections to ensure even and thorough coloring.
Allow Proper Drying Time
To achieve the desired shade and prevent potential damage, it's crucial not to exceed the recommended drying time. Typically, allowing the dye to sit for no more than 25 minutes is ideal. Extending this period may negatively affect the final appearance of the wig. After the allotted time, carefully rinse off any excess dye and apply a light hair conditioner. Rinse again, and gently dry the wig before proceeding to style it as desired.
Conclusion
Dyeing a human hair wig opens up a world of possibilities, allowing you to express your unique style. By following these precautions and tips, you can achieve stunning results without compromising the wig's quality. Remember to cleanse the wig thoroughly, choose the appropriate dyeing method, prioritize safety, and allow the dye to dry properly. With careful attention to detail, you'll be able to enjoy a beautifully colored human hair wig that perfectly suits your personality and enhances your summer look.
---
---
Writers Cooperation:
UniWigs are seeking for blog contributors who know and love hair. If you know alternative hair or hair related accessories, if you have great understanding of hair trends and fashion, if you are expert in hair care, if you have any experience with salons or celebrities, if you would like to share your experience to help people just like you make the right choice, now contact us at [email protected] to be a blog contributor. Let's discuss the details then.