HOW TO DEAL WITH STATIC HAIR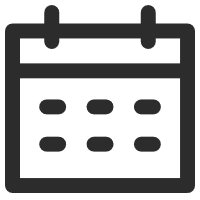 January 09, 2020
How tos and Tips
Views: 7317
We've all experienced those days when your hair is acting up and it will simply not stay in place due to static. Your static hair gets stuck on your lashes or cheeks, or even worse lip gloss. And don't even get us started on windy days. Static hair occurs as a result of rubbing unlike objects against each other, for example by wearing hats. Static hair can happen to the best of us, so never think that this experience is specific to you. Static hair can affect all human hair, including human hair wigs and extensions.
Static hair is due to a scientific phenomenon where there is a transfer of electrons from one of those two objects to the other. The one that loses the electron is said to be positively charged while the other one which gains the electron gets a negative charge. This charge may disappear if the air is humid, but in a case of no humidity or moisture in the air, like during winter, this charge can make your strands repel from each other just like a magnet.
Now that we understand the scientific explanation underlying static hair, let's discuss how we can manage it.
These tips should help you to avoid experiencing static hair.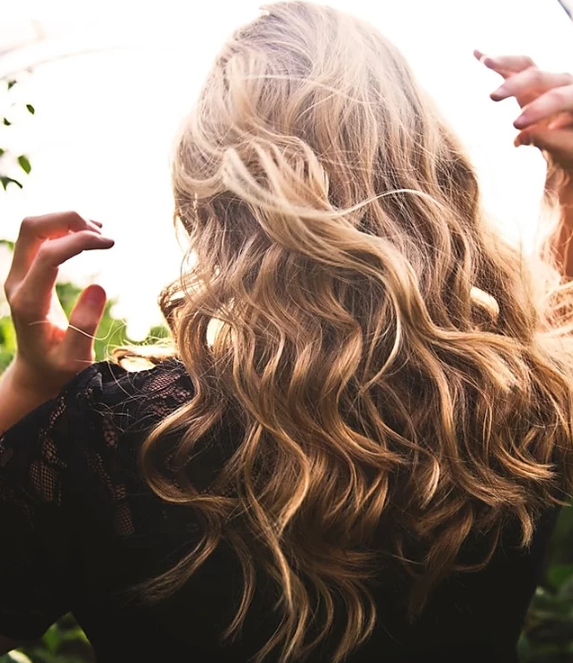 Switch to hair oils
Remember that our strands get charged because of dehydration. Lack of humidity or moisture in the air also contributes in this regard - cold winter winds and indoor central heating are also not favorable to our hair. To keep hair hydrated regardless of the weather, treat your hair to a hair oil to add shine and keep flyaways at bay.
Hair oils like jojoba oil, argan oil, coconut oil and olive oil are all nutritious oils for hair. Ensure not to be too generous with the quantity, a little goes a long way!
Upgrade your hairdryer
An ionic hairdryer can help to balance that natural charge of the hair. Ionic hairdryers are known for sending out negative ions that help to split water molecules. These hairdryers therefore help in drying your locks quicker and reduce time spent blow drying!
Use a suitable anti-static mist
Do not allow flyaways to get the best of your hair! Fight frizz by applying an anti-static product such as a hair mousse or wax to instantly smooth the hair and tame static.
Consider switching your hat
Sure, you love your favorite wooly hat, but is it lined with cotton or acrylic? If so, then this may be the culprit for your static hair. Hats with silk or satin linings have a silky material that can help hair with shine and to keep its style. Silk and satin lined hats give no room for frizz or the dreaded hat hair.
Comb with hairspray
To reduce static hair, comb your hair after applying a mist of hairspray. Avoid using a plastic comb which can make hair even more static. A top hair tip is to bring hairspray and a metal comb in your purse with you when you leave the house. This handy duo will be your new best friend to fight static hair in the winter months.
Spray your hair with a mist of hairspray and comb the hair gently from roots to tips or spray the metal comb before combing the hair. The spray tames flyaways while the metal removes build-up static in your hair. For the hairspray, go for an alcohol-free product, since alcohol has a drying effect on the hair.
Condition hair regularly
Hair needs enough moisture to keep it from being dehydrated which is a key culprit in static. Leave-in conditioners keep hair moisturized despite the changing weather conditions. To apply the leave-in conditioner, spray a small amount of the product to the hair and comb through. For a deeper hair nourishment, deep condition the hair weekly to hydrate stands.
Check shampoo contents
The shampoo you use can go a long way to minimize static hair. To combat cold weather; opt for a shampoo that contains argan oil to soften your hair. Aloe vera shampoos can also help in reviving dryer hair and reducing static. Another tip is to avoid using drying sulphate shampoos and be sure to check the shampoo contents for sulphates.
Use an anti-static dryer sheet
Ah yes, that legend is true. You remember those bounce sheets your mom used when she did the laundry?
Many women have their testimonies after using those dryer sheets. They work like magic and the trick is simple. Just smooth the dryer sheets over your hair strands. You can use them as well by rubbing them on your hairbrushes before using them or alternatively, rub them across your pillows before going to sleep!
Use pins
Use your hairpins to hold down those annoying flyaway pieces of hair. Sometimes static hair simply won't stay put and they cling to your face and make-up. To prevent this, pull the hair pieces backwards and pin them in place with a simple set of bobby pins. Simple!
Use water
As crazy as it sounds, water is another great weapon that can be used for fighting static hair. Are you heading to a work meeting but notice that your hair looks a bit crazy? For a quick fix, hit the office bathroom and use a little water from the faucet to smooth those strands. The greatest benefit of using water is that it is always handy.
Aside from water, if you don't have any hair products on you, any cream that you have available can do the magic: even if it's a body lotion, hand cream or even a face cream. Just apply a little (since it is not a hair product) to your hands, rub them together, and then apply evenly on your hair. Concentrate more on the ends than the roots of your hair to prevent hair looking greasy. Just a little goes a long way to keep it under control.
Practicing these tips should make your hair less static especially during the winter. So, there's no need to develop cold feet about the coming weather, embrace this time! You've got enough tips to battle static hair and make it through!
---
---
Writers Cooperation:
UniWigs are seeking for blog contributors who know and love hair. If you know alternative hair or hair related accessories, if you have great understanding of hair trends and fashion, if you are expert in hair care, if you have any experience with salons or celebrities, if you would like to share your experience to help people just like you make the right choice, now contact us at [email protected] to be a blog contributor. Let's discuss the details then.