HOW TO CUT WIG BANGS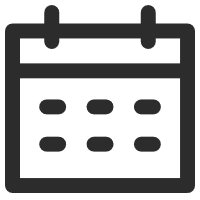 July 29, 2019
How tos and Tips
Views: 12346
This is a post from one of our customers:
How to cut bangs on a wig has been a highly requested wig query tutorial that everybody is always asking me to cover. I can tell you how I cut my bangs on my wigs from my experience. Let's get chopping.
Some wig styles from UniWigs.com especially the generic cosplay wigs come with long bangs. These super long bangs on synthetic wigs give you the flexibility to make the bangs however you want. So if they start long enough, you can cut them straight, or if you are cosplaying a character that has really unique bangs, you could do that too.
To cut the wig bangs, you will need sharp scissors, as well as optional things to make life easier, like large sectioning clips, bobby pins, a rat tail comb and hairspray. This time I won't use a Styrofoam head to hold the wig in place, as Styrofoam heads are smaller than human heads and the shape is different too - meaning the bangs will look different on the Styrofoam head vs. on your own head. Put the wig on your own head to begin.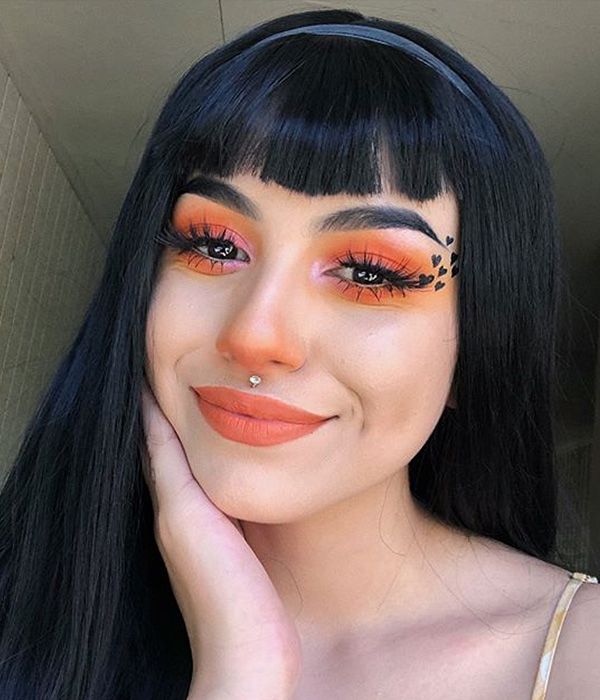 To prep I will comb out those long bangs and pull the rest of the hair back into a low ponytail. For my style I like to leave longer pieces of hair on either side of my bangs. They help to frame my face and I think they're really cute. The point of reference that I usually use when sectioning these longer pieces off is to section off the hair right before where the arches of my eyebrows are. Then to make sure these two longer pieces don't get snipped; I clip those two pieces back to keep them out of the way. Now we're ready to trim.
I start by cutting the bangs trimming them in the middle. It doesn't matter if it looks good at this point. It definitely doesn't need to be even. We're just moving that extra weight from the ends to make it easier to see what we're doing. That was just a warm-up.
To trim the bangs exactly how I want, instead of pulling them to the middle to cut, I split them and then do one side at a time. Cutting them straight across when they are pulled towards the middle can be tricky and for me just doing one side at a time helps to keep them straight.
I usually cut my bangs in an upward chopping motion where I just casually chip away at the hair. I like it because it's a more forgiving way to cut hair rather than cutting straight across. If you mess up cutting them or if it's not perfectly straight, it can be obvious and often hard to fix if you are cutting straight across. With chipping you get more texture and it's a lot easier to hide any mistakes.
Make sure that you're brushing the two sides back together from time to time to shape up the middle and observe the bangs.
It is always wise to cut the bangs longer than you want them, and then cut them shorter bit by bit. Synthetic hair does not grow back of course. So trim a little at a time so you don't actually cut off too much. This does take longer, but it can help you avoid a disaster.
After you have trimmed your bangs how you like them, use a makeup brush to clean off any tiny hairs off your face.
I know a lot of people get nervous cutting their wigs so I'm going to hit you with a reminder.
Wig hair is not your actual hair. If it's not perfect, the wig is literally moveable. You can sit the wig further back on your head to make the bangs seem shorter or you can pull it forward to make them seem longer. You can tilt the wig slightly one way or another. You're constantly moving around and so are your bangs. They're never going to be perfect anyway. So, don't sweat it.
After a little styling with a comb and a spray of hairspray to set them in place, that's all you need to do for flawless wig bangs.
Read More:
HOW DO I MAKE SYNTHETIC WIGS LOOK NATURAL?
HOW TO STYLE SYNTHETIC LACE FRONT WIGS
HOW TO CHANGE THE HAIR PARTING LINE OF SYNTHETIC LACE FRONT WIGS
SIX TIPS TO CARE FOR SYNTHETIC WIGS
HOW TO DETANGLE SYNTHETIC LACE FRONT WIGS
---
---
Writers Cooperation:
UniWigs are seeking for blog contributors who know and love hair. If you know alternative hair or hair related accessories, if you have great understanding of hair trends and fashion, if you are expert in hair care, if you have any experience with salons or celebrities, if you would like to share your experience to help people just like you make the right choice, now contact us at [email protected] to be a blog contributor. Let's discuss the details then.